Governance
A lever for reducing poverty
German support has facilitated many success stories in developing countries that are decentralising government powers and boosting local authorities. Impressive progress was made in Africa for example.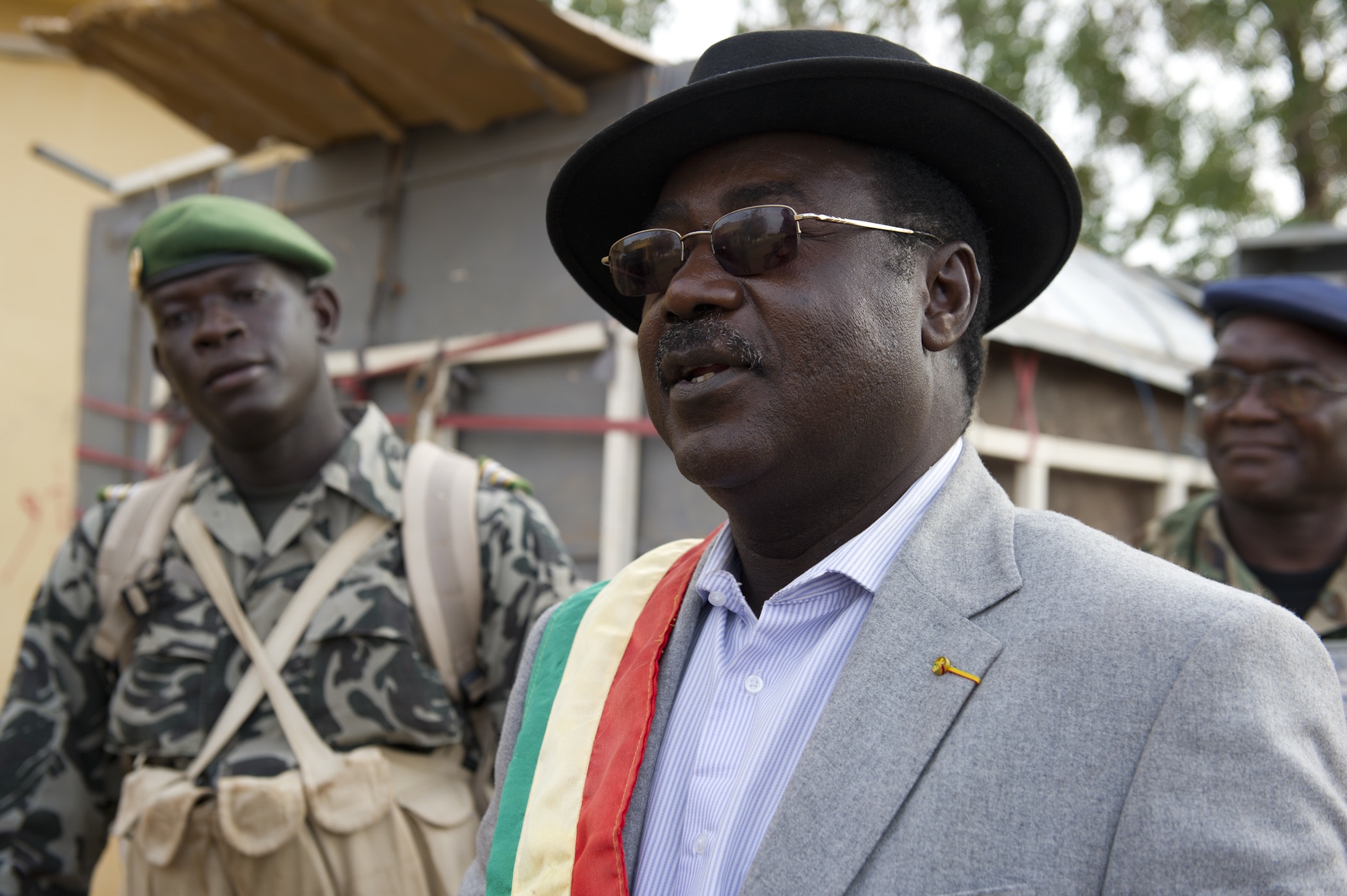 picture-alliance/abaca/dpa
On 10 August 2012, the African Union (AU) celebrated its first ever "Decentralisation Day". The AU had good reasons to celebrate: the once highly centralist states of the African continent have made impressive progress in modernising state structures since the early 1990s.
During this period we have seen that they have had a better chance of realising their full potential when they also have functioning, legitimate state structures that are responsive to citizens' needs in those parts of the country that are far from the capital. As part of the reforms, administrative structures have been built up and expanded in the fast-growing towns and cities and often in rural areas as well, so that the needs of the population can be better determined, and effective decisions can be made quickly on the spot. At the same time, people have been more included in the political process, for example through participatory planning processes and by conducting local elections. In this way, reforms aimed at achieving greater decentralisation also contribute to democracy and the rule of law, and to strengthening human rights (BMZ 2011).
Clear progress on decentralisation can also be seen in places other than Africa: from Cambodia to Moldova and Bolivia, regions and local authorities have been strengthened over the last two decades, thus enabling development that is responsive to people's needs. And new countries are starting to introduce reforms, for example Tunisia in the wake of the Arab spring.
The support from German development cooperation for these far-reaching state reforms has been generous and reliable from the outset, making use of an attractive mix of technical and financial cooperation instruments. In sub-Saharan Africa alone, Germany is supporting decentralisation reforms in 15 countries through projects worth almost € 400 million altogether. Nobody is doing more in terms of bilateral assistance.
Germany's support for the reforms is seen as competent and credible. There are many reasons for this, including the fact that Germany's own state system is a federal one, with decentralisation and municipal local government as important precepts. A second reason is that Germany has learnt an important lesson from long years of working with partner countries: far-reaching political reforms call for patience and reliable assistance from supporters who understand the political and economic context of the specific country and who make good use of windows of opportunity in order to push the reforms forward. 
When it comes to decentralisation, Germany has especially good credentials due to its history (Prussian reformers Stein and Hardenberg introduced municipal self-government in the 19th century) and due to its range of different systems of local government, which results from being divided into four separate occupied zones in the post-war period. In Germany you can find practical experience of almost every type of local government.
Today, Germany also plays a key role in the international discussion on promoting decentralisation reforms: the Federal Ministry for Economic Cooperation and Development (BMZ) provides the finance for the Secretariat of the international donor working group on Decentralisation and Local Governance (DeLoG), founded in 2006.
Significant results
A survey of the progress made in sub-Saharan Africa since 2002 with regard to decentralisation reforms in 13 cooperation countries shows that Germany's commitment has paid off (see Fig. 1). Impressive developments can be seen here, particularly in the countries where decentralisation was still in its infancy one decade ago, for example in Benin, Burkina Faso, Cameroon, Niger and Mozambique.
Since these reforms are part of a global trend and have crucial backing from the government and the population of each country, in the context of German development cooperation we do not ask whether decentralisation is desirable per se, but rather how the reforms which are already happening can be tailored to the respective country so that concrete development impacts can be achieved, for example reducing absolute poverty – a core priority for the German government (BMZ 2012).
Success factors
The above-mentioned survey can also give important direction for shaping decentralisation reforms: generally speaking, a higher degree of decentralisation means greater progress in achieving the Millennium Development Goals (see Fig. 2). This link is especially strong in countries that have been decentralising for a long time, such as Ethiopia, Rwanda and Senegal. This observation makes it clear that decentralisation is an absolutely necessary but also a long-term political process, and that its full impact only starts to be felt after about a decade.
One success factor for the impact of decentralisation on poverty is advanced fiscal decentralisation. Local governments are doomed to be meaningless and inefficient unless they have sufficient funds to carry out the tasks assigned to them and to provide people with the public services they need. During the wave of decentralisation that took place in Latin America in the 1980s, for example, many problems became the responsibility of local government, but the local authorities were not given the wherewithal to solve these problems. German development cooperation therefore addresses the local, regional and central levels of government, in order to improve the financial situation of towns and communities.
At the local level the first step must be improving how towns and communities manage their finances and how they collect taxes and other levies. Because such local tax revenues are generally not sufficient, in many cooperation countries national transfer mechanisms are established which are funded from the state budget and from donor resources. They are a way of giving special support to poor regions by means of poverty-oriented distribution set-ups.
A second success factor is the accountability of local governments. When you have strong national supervisory institutes (audit courts, for instance) and clearly regulated hierarchies and supervision chains between local and national governments, and there are free and fair local elections, then local governments are particularly attuned to the needs of the population. Public hearings and participatory planning processes are also ways for local citizens and civil society organisations to practise an important control function.
Last but not least, local and new media play an important role in explaining and commenting on reforms and on the activities of local governments. In many cases local-level participation in politics is the backbone of democracy in times of crisis. For example, for a while the democratically elected municipal councils in Niger and Mali were the only elected governments after the military coups in 2010 and 2012 respectively. In such situations in particular, this helps us to be able to continue providing development cooperation that is responsive to the needs of the people but distanced from the government.
The only way income poverty will be overcome long term is through sustainable economic growth. Here too, the local level is very important in the countries with which we cooperate. On the one hand, local authorities can offer a good enabling environment and advisory services so the local economy can develop (for example, one-stop shops for registering businesses, land registers and registry offices to improve legal certainty for investments, and advice for business start-ups). On the other hand, they can improve the economic infrastructure, for example through rural roads, markets and central bus stations.
Final remarks
The impacts on poverty, which our reform-oriented partner countries in sub-Saharan Africa have achieved – with the help of German development cooperation – by decentralising government structures, are indeed an achievement that we can all take pride in. However that is not a reason to rest on our laurels. The challenges that these countries face are still very great. Apart from achieving the MDGs, developing countries must nowadays make ever greater efforts to ensure the ecological and social sustainability of their economies, to find solutions for rapid and often unplanned urbanisation, and to protect themselves from the consequences of global warming by means of climate change adaptation measures.
In all these areas, local governments and administrations play a decisive role, because they understand the ins and outs of the challenges on the ground and, as the point of contact between the state and the people, they are also best placed to address them. German development cooperation can play a supporting role here. In order to do this, it is crucial that the experience of carrying out reforms, which Germany and other countries have acquired is adapted in consultation with the respective partners in each case and developed further, so that it is optimally suited to the specific socio-political environment and the stage of reform in the individual partner countries.
Hans-Jürgen Beerfeltz is the state secretary at Germany's Federal Ministry for Economic Cooperation and Development (BMZ)
http://www.bmz.de/en