International exchange
African-German Youth Initiative launched
The African-German Youth Initiative (AGYI) aims to overcome prejudices and strengthen civic participation. The programme is co-hosted by the Federal Ministry for Economic Cooperation and Development and the African Union and coordinated by Engagement Global.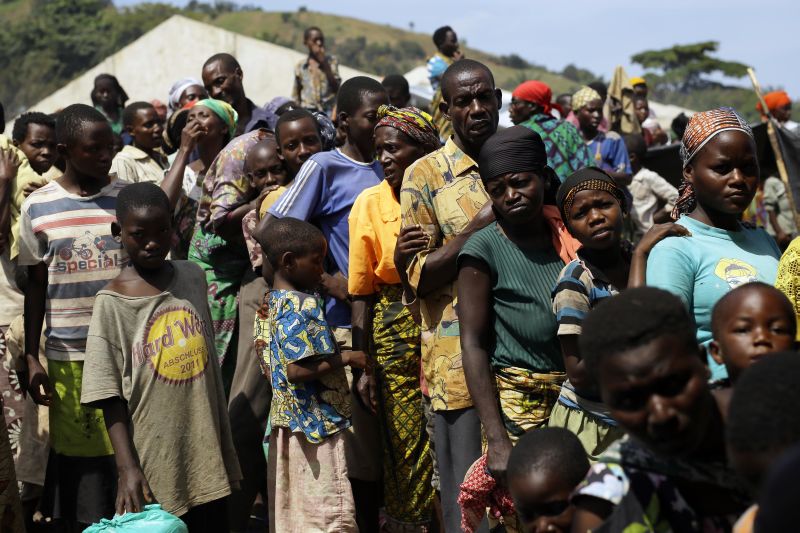 AP Photo/picture-alliance
Flight and unregulated migration from Africa are big issues in Europe at the moment. Thus, it is remarkable that the German government and the African Union are fostering exchange programmes for their youth. The AGYI, which has been launched in Bonn earlier this summer, aims to create new exchange opportunities.
The initiative follows the example of the Franco-German Youth Office, which supported reconciliation between France and Germany after the Second World War. The AGYI is set to facilitate meetings between individuals and school classes as well as youth groups, sport and music clubs. The continent-wide approach is new in this context. Initially, there will be pilot projects in Benin, South Africa and Tanzania, but other African countries are soon to be included.
"Exchange is an excellent means to strengthen cohesion in this world," says Hannelore Kraft, state premier of the German federal state of North Rhine-Westphalia. The youth plays an important role in this regard: "Sometimes young people see things more globally, as the Brexit illustrated."
Johanna Fischer, who has worked as a volunteer in Ghana, thinks that all involved have realised that "everybody has a stake in this world." She was particularly surprised how similar everyday life was in Ghana. "I had many misconceptions in my mind," she recalls. To reduce false notions and prejudices, one needs the will to take a closer look, Kraft stresses. Many people only want to confirm their prejudices, but the youth is curious. "This creates a new drive that we urgently need to tackle global political issues," the state premier says.
On the other hand, world issues have an impact on the exchange programme. Accordingly, migration from Africa to Europe was a subject of debate during the programme's kick-off event. "Over the past few years, we have offered higher education and vocational training to thousands of African and Indian students in Germany," reports Gerd Müller, Germany's federal minister for economic cooperation and development. Many of them did not return to their home countries.
Martial De-Paul Ikounga, AU Commissioner for Human Resources, Science and Technology, says that African economies are strained by the emigration of the youth. Well educated young people need perspectives in their own countries. According to De-Paul Ikounga, the AGYI can assist in this matter, since it promotes a reciprocal transfer of knowledge, thus enhancing knowhow and technical skills.
"We have to share our knowledge globally," urges Müller. Regarding climate change, for example, countries like Germany are still developing nations too.
Concerning the refugee question, Germany can learn a lot from African experiences. Catherine Fidelis Amri from Tanzania, who currently volunteers in Hamburg, reports that refugees arrive in Tanzania every day. Even though many of them settle in the capital Dar es Salaam, the locals are not worried. "The government provides care for everybody," she says.  
"In Tanzania, refugees do not get social benefits of course," Amri concedes. "And sometimes we also face challenges such as violence in boarder regions." But this is no issue the newspapers report every day. "It is not good to let people feel that they are different."
Eva-Maria Verfürth