Malawi
Corruption endemic in all sectors
As Covid-19 ravaged nations and claimed lives, in Malawi, corruption and embezzlement of funds meant a worsened situation for health care.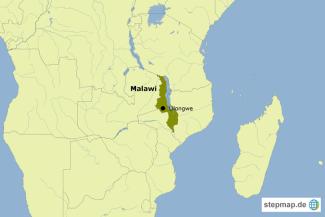 stepmap.de
The health sector continues to suffer with multiple challenges such as shortage of equipment and drugs which has frustrated many citizens. Now, there is widespread fear that the situation will worsen as the population grows and funding for the sector declines.
Several embezzlement scandals have rocked the country with government officials accused of misusing funds. Among implicated officials was then labour minister, Ken Kandodo, who was fired on accusation of spending the equivalent of $ 800 from Covid-19 funds on a private trip to South Africa. Other government officials were also arrested on allegations that they took part in the looting of around $ 7.7 million. To make matters worse, about $ 21.6 million remain unaccounted for.
The embezzlement scandals in the health sector sparked widespread public outcry. President Lazarus Chakwera promised to crackdown on the perpetrators. However, one year down the road, there is little evidence of the said action. Recently, the government of Malawi unveiled the 2022/2023 national budget which has placed the health sector as the third national priority after agriculture and education. About the equivalent of $ 300 million have been allocated to the ministry of health. Fears are high among the public that these funds may not help in the ailing sector riddled with corruption.
To show the nation that his administration is serious about fighting the vice, Malawi's president continues to fire civil servants implicated in corruption scandals. Most recently, he has relieved the Police Chief George Kainja of his duties after the Anti-Corruption Bureau (ACB) implicated him in a recent report. The vice president, Saulos Chilima, was also implicated by the same report.
Experts however feel that president Chakwera lost the war on corruption when his government failed to adequately prosecute officials implicated in embezzling Covid-19 funds. Sylvester Namiwa, the executive director at Centre for Democracy and Economic Development Initiatives, a non-governmental organisation, argues that corruption is now endemic in all sectors in Malawi, not just in health. "Chakwera will not end corruption. Whatever he says is just mere political rhetoric to make people believe he is fighting corruption," he says. Namiwa further alleges that most of those involved in the corruption cases are connected to the presidency.

Raphael Mweninguwe is a freelance journalist based in Malawi.
raphael.mweninguwe@hotmail.com