Editorial
Inclusion beats poverty
In rich nations, there are ever fewer people with disabilities. The reasons include high standards of life, good health care and prenatal diagnosis. The public in rich nations tends to think that disabilities only concern a small minority. In truth, however, disabilities directly affect about 1 billion people. Worldwide, one in seven persons has some kind of impairment.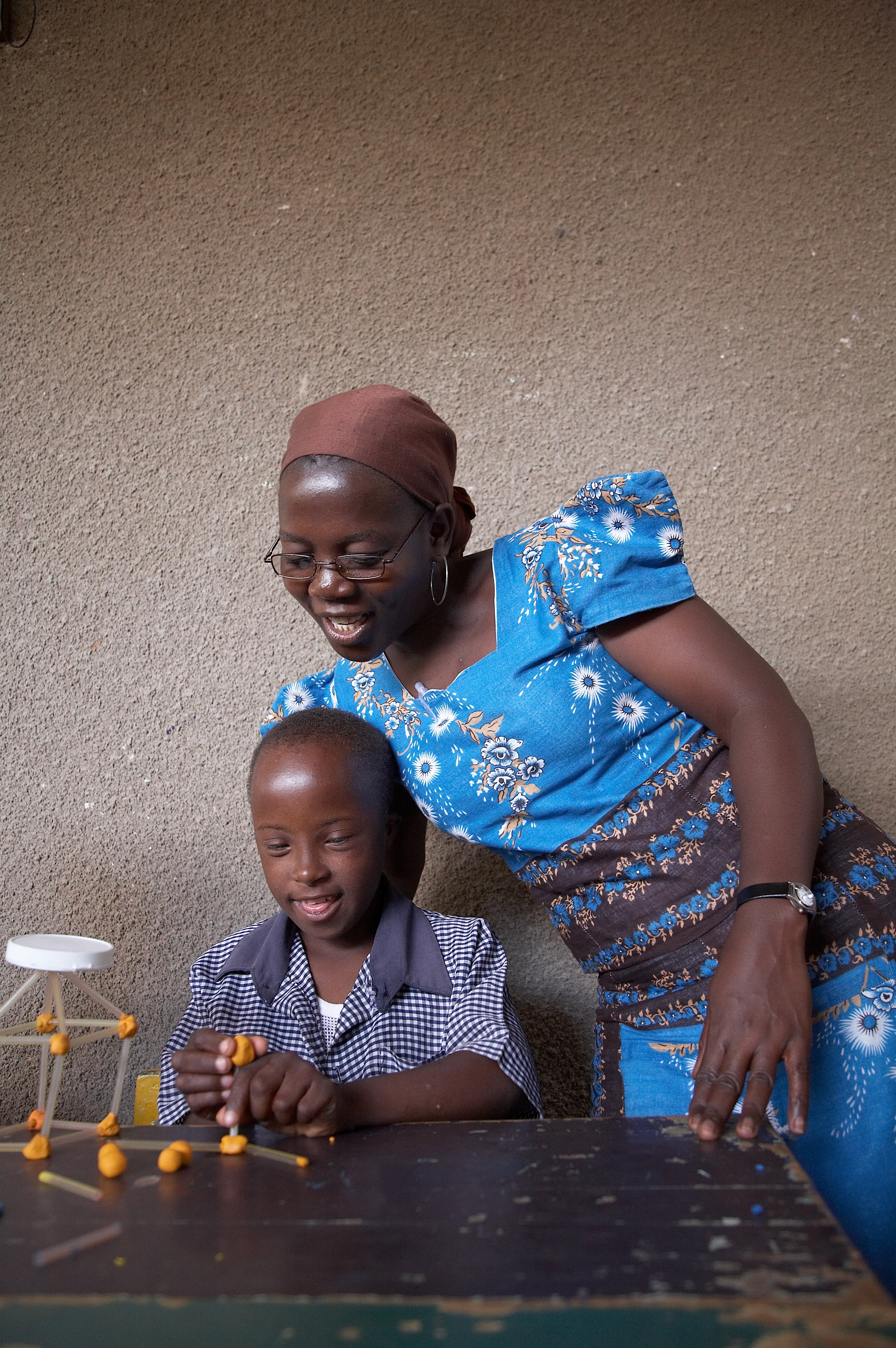 Sean Sprague/Lineair
Most people with disabilities live in poor countries. In fact, poverty and disability are mutually reinforcing phenomena. Those who are poor are at greater risk of being born with a disability or suffering a disability later in life. Poor people struggle to get sufficient food and appropriate nutrition, their access to health care is hampered and many must do dangerous work. Accordingly, they are more affected by diseases and injuries, and the women are more likely to give birth to children with handicaps. Today, moreover, wars almost exclusively rock poor countries, and violent conflicts cause wounds and life-long disabilities. 
At the same time, people with disabilities are particularly prone to dropping into poverty. Those whose capabilities are limited physically or mentally normally do not find good employment. Their access to public institutions, including hospitals, is restricted. Typically, they become marginalised.
There are visible and invisible barriers in public life and in people's minds, and these barriers must be dismantled if society is to escape the vicious circle of poverty and disability. The popular buzzword is inclusion. The term stands for society accepting all individuals as they are and allowing them full participation.
Inclusion is a developmental objective. People with disabilities deserve equal opportunity in schools, vocational training, work life and society in general. Steps towards inclusion help to fight poverty effectively, as the majority of nations acknowledges today. The multilateral consensus on the inclusion principle is spelled out in the UN Convention on Persons with Disabilities, which was adopted in 2008, and other documents. Activists now demand that inclusion should be part of the global post-2008 development agenda too.
In regard to inclusion, rich nations still must do quite a lot. Current debate on integrating children with disabilities in normal school classes in Germany shows that there still are many obstacles, including locked minds. Most political leaders have expressed themselves in favour of including disabled children in the general school system, but they are not making available the funds needed to adapt buildings accordingly, or to hire the required special-needs teachers. Many schools therefore remain unable to make inclusion come true.
Some parents of children who do not have disabilities are afraid that their kids might not learn enough if a classmate or two are impaired. That such an experience adds meaningfully to the young generation's social competences seems of little relevance to these parents.
No doubt, the road to inclusion remains rocky in rich nations. That is no different in poor ones, of course. Indeed, obstacles may prove even greater than in the industrialised world as many people still find disabilities shameful and do not consider the inflicted people as equal human beings. All over the world, inclusion is something yet to be achieved.
Sabine Balk is a member of the editorial team of D+C Development and Cooperation / E+Z Entwicklung und Zusammenarbeit.
euz.editor@fs-medien.de