Nobel Peace Prize
End the shame of sexualised war crimes
Nadia Murad and Denis Mukwege have won this year's Nobel Peace Prize for their struggle to end sexualised violence in war. This award will hopefully go a long way in creating acceptance of the victims of sexual violence in society. After atrocious crimes, they need help and support.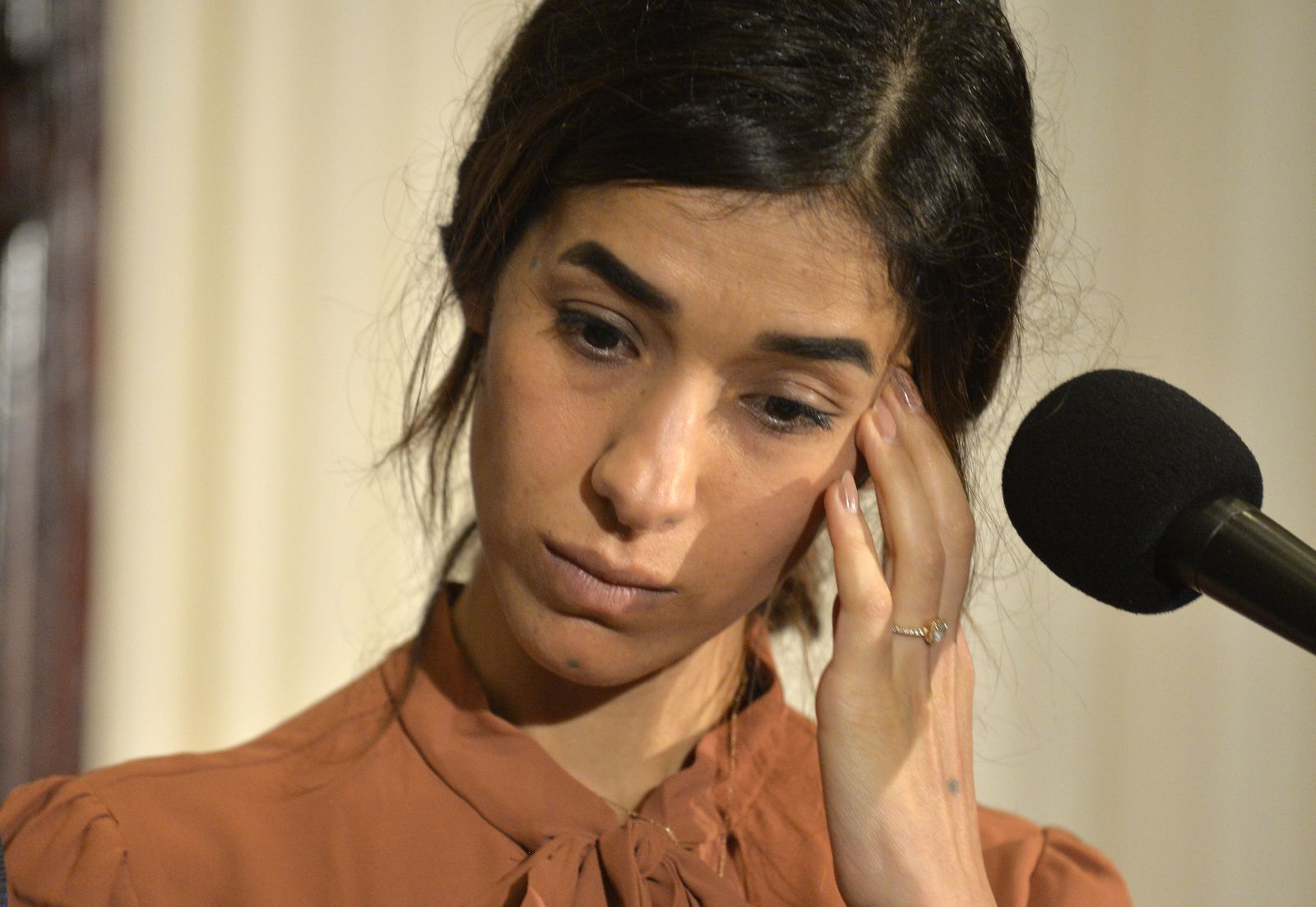 Mike Theiler/picture-alliance/newscom
The destruction of Baghdad is dubbed as the most mournful event in the history of Islam. When the Mongol army of Hulagu Khan took Baghdad in February 1258, they killed 200,000 to a million people. The estimates vary. Severed heads in hundreds were made into minarets all across the city. So strong was the stench of decay from the ruins that Hulagu had to move his camp upwind.
Hulagu's men raped women in scores, tossing them from one to another as trophies. Those whose lives were spared were made into sex slaves as souvenirs. The victors made rape a weapon of war to intimidate the people of the conquered city.
Not so far from Baghdad in today's Iraq, the world was recently reminded yet again of violence against women as an act of war and triumph. History does not get tired of repeating itself. On 15 August 2014, the Sunni-extremist militia ISIS rounded up the Yazidi minority in Sinjar, killing 2,000 to 5,500 people and abducting nearly 6,000. Nadia Murad, 19, was one of them. The cries from women seeing loved ones killed in front of them, abducted and raped were no different to those of 1258.
Nadia Murad once dreamt of becoming a teacher. Before being abducted, she endured the killing of her mother and six of her brothers. In captivity and along with thousands of other Yazidi women, Nadia Murad was raped and beaten repeatedly, day and night, by ISIS men taking turns.
Nadia Murad managed to escape, and unlike other ISIS survivors, told the public her story – including many brutal details. She decided that shame matters much less than finally ending the use of sexual violence as a weapon in war. She ventured on a worldwide campaign against sex crimes. She addressed the UN Security Council, Britain's House of Commons and the US House of Representatives.
In September 2018, Nadia Murad was awarded the Nobel Peace Prize along with Denis Mukwege for their endeavour to end the use of sexual violence in armed conflicts. Denis Mukwege is a Congolese gynaecologist who specialises in the treatment of women who have been raped by armed rebels. He has treated thousands of women in a country once characterised as "rape capital of the world".
Denis Mukwege founded the Panzi Hospital in 1991 in the capital of South Kivu Province in the Democratic Republic of the Congo (DRC). Since its foundation, the hospital has treated 85,000 patients with complex gynaecological damage. Sixty percent of the patients were victims of sexualised violence.
The Nobel Peace Prize has thus turned the attention of the world to heinous war crimes. It has turned the spotlight on two regions in different continents, but telling the same story of the devastating price women have paid in war conflicts.
"Deciding to be honest was one of the hardest decisions I have ever made and the most important one," Nadia Murad told the UN Security Council. The Nobel Peace Prize to her is a shout to the world community to leave no stone unturned to bring an end to this suffering and pain endured by hundreds and thousands of women even in this day and age. The award is a recognition of Nadia Murad's courage in adversity, unspeakable pain and misery, to have stood up and made the world community realise of their inaction.
Agonisingly, Nadia Murad is not alone in her suffering. She endured what others have done in the past, symbolising their silent cries, their hidden wounds, their unspeakable traumas and their shackled lives.
This award has set a new precedent of global awakening to sexualised violence. It recognises the importance of speaking out and goes against the tradition of shaming victims. The award is an encouragement to women across the globe to stand up and speak up against their perpetrators to bring them to justice. It also sheds light on the failure of the global community which all too often lets perpetrators of wartime sexual violence walk free, without even fearing punishment.

Mahwish Gul is from Islamabad and studies development management at Ruhr University Bochum and the University of Western Cape in Cape Town. Her masters programme belongs to AGEP, the German Association of Post-Graduate Programmes with Special Relevance to Developing Countries.
mahwish.gul@gmail.com