Health care
Human guinea pigs
After many years of accusations of running pharmaceutical tests on uninformed people, pharmacy companies in India will soon be under tighter scrutiny. The regulation of clinical trials is finally being reformed.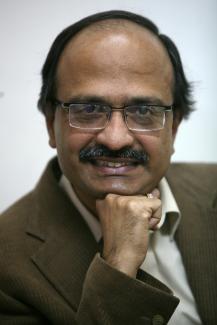 sharma
In August, the Supreme Court of India asked the country's drug regulator and the Indian Council for Medical Research to submit all files relating to permissions granted for conducting clinical trials to test a cervical-cancer vaccine in young girls. This court directive is an indication of the sad state of affairs regarding the regulation and monitoring of clinical trials of drugs and vaccines on human subjects. All too often, people did not know they were used to test medications. Nor were they informed about the risks. Those who suffered damages from trials were not compensated.
Civil-society groups have been calling attention to the issue for a long time, and members of parliament had expressed concern too. Indeed, the testing of cancer vaccines on young girls was not an isolated incident. Numerous cases of alleged unethical practices and implicit human-rights violations are pending before Indian courts.  
Only recently have the Ministry of Health and the drug regulator – Central Drugs Standard Control Organisation – begun to modify the regulatory system in a way that will recognise and protect the rights of test persons in clinical trials. Pressure has been building up over years however.
In 2012, a parliamentary committee investigated clinical trials and found a series of malpractices. For instance, market approval had been given for several drugs without clinical trials. Frequent collusion among drug companies, regulators and experts was detected too. Instead of responding to the committee's recommendations immediately, however, the health ministry established another committee to review the findings. The review report was submitted last year.
Some recommendations of the first committee have recently been converted into official decrees. No new drugs can be approved for marketing in India based only on foreign clinical trials, for instance. Moreover, there now is a formula for compensation payments for all persons who get injured in a drug test. If such a person dies, moreover, there is a formula for compensating the family too. Earlier, drug companies were not liable to pay any compensation for those who were negatively affected by a trial.
Critics say that the Central Drugs Standard Control Organisation – the drug regulator – and the health ministry are only reacting to external pressures from the judiciary, parliament and civil society, and that they are not being sufficiently proactive. The reforms are being introduced in very small steps, and many are ambiguous. For instance, there still is no clear policy on conflicts of interests drug experts face when they participate in the regulatory process. Such a policy was demanded by the first committee.
The government is still not spending enough on making drug regulation professional and effective. Indeed, its agencies need more scientists than they currently employ. Many senior positions are currently not filled. The courts, legislators and civil society will have to keep on fighting to improve matters.
Dinesh C. Sharma is a journalist based in New Delhi. His book "Know your heart -  The hidden links between your body and the politics of the state" was recently published by Harper Collins India. dineshcsharma@gmail.com