Call for new authors
Share your views on our platform!
If you have a thought you would like to share on our platform, please get in touch with the editorial office and send us a short proposal of 10 sentences or so in which you outline your main thesis and supporting arguments.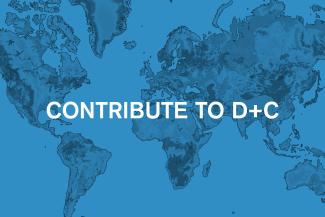 D+C/E+Z
We believe that voices from Africa, Asia and Latin America must be heard in global debate. We would like to increase the number of contributions from Africa and the Arab region. Therefore, we encourage journalists, civil-society experts and academics in countries concerned to write for us. We are especially interested in women's point of view.
Nonetheless, this invitation applies to everyone, regardless of gender or nationality. We need correspondents everywhere, and are keen on closing some evident gaps. We pay a modest financial compensation for articles. If you would like to contribute, please send an e-mail to: euz.editor@dandc.eu.