Communication technology
Job-hunting and prenatal classes in Ghana
Technological progress is boosting economic growth and social development in Ghana, says blogger Mac-Jordan Degadjor. Ghanaians use mobile payment like M-Pesa as a matter of course.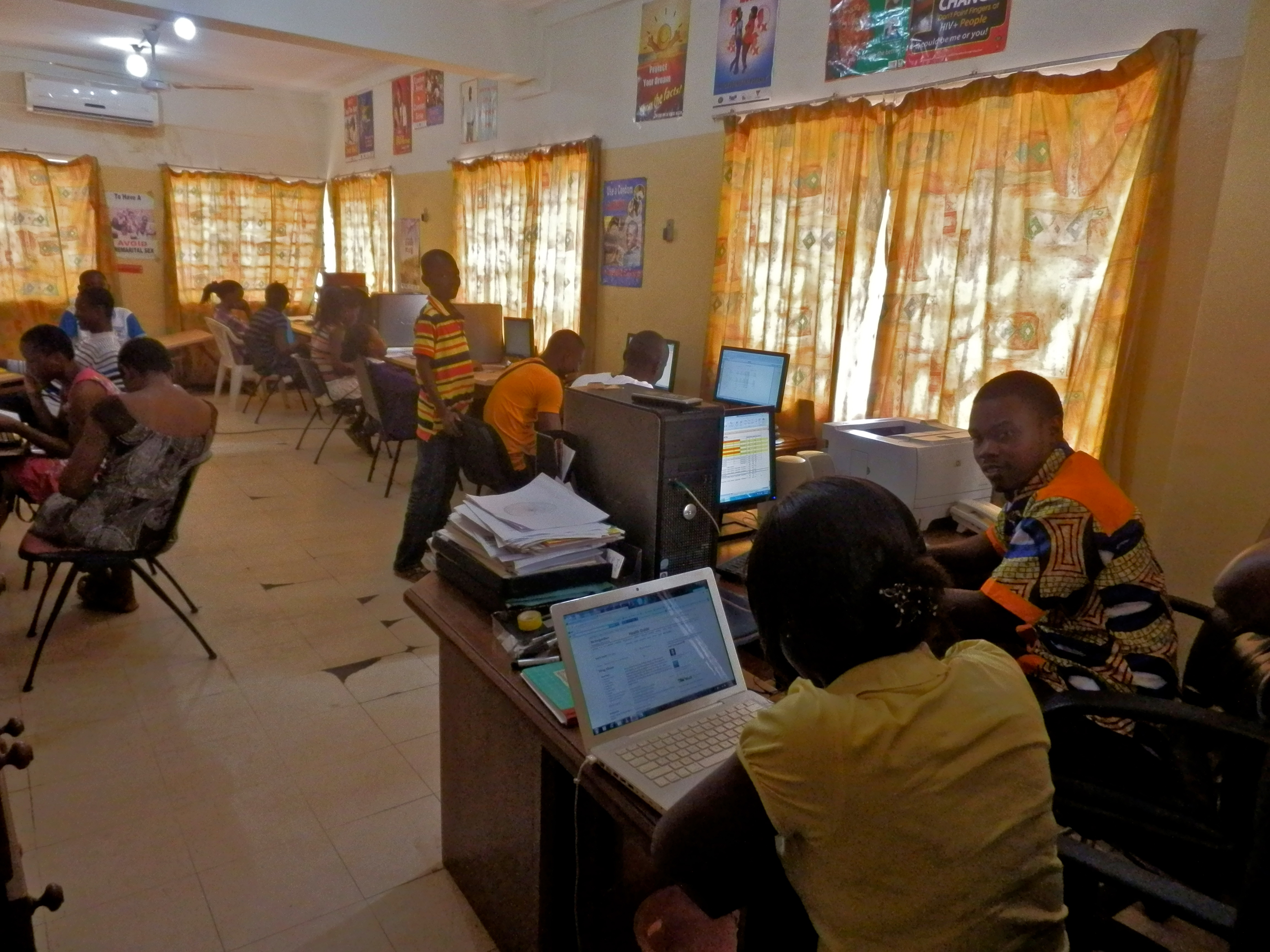 Verfürth
More than 70 % of the population do not have a bank account. One provider of mobile payment is Tigo Cash. Mobile phone users are able to deposit money into their Tigo Cash account at a Tigo Cash agent and later transfer that money from their phone to another one. This way, money can be sent to relatives and friends in rural areas.
The rural population does not only benefit from money transfers. Mobile apps and services also contribute to improving their standard of life. One example Degadjor gives is MoTeCH. This app serves to improve the health care for pregnant women. Expecting mothers are registered on a platform and receive text messages reminding them of check-up appointments. Health workers can monitor patients and check whether they keep appointments. If necessary, health workers contact the women individually. If they like, pregnant women can also allow MoTeCH to regularly send health information to their mobile phones as text or voice messages.
First tests in rural areas indicate that the app contributes to more babies being delivered with the assistance of skilled health workers. In the pilot community Durbar in the Kassena-Nankana West District the share of skilled deliveries rose from 45 % to 62 %, according to Thomas Addah Dula, the district's chief executive.
Nowadays, mobile apps help people to find jobs and employers to find workers, according to Degadjor. Blue collar workers leave their résumé at mPawa, and employers post jobs on the platform. A matching algorithm identifies the most qualified job seeker for the offer and notifies him or her via text message or e-mail. MPawa has been introduced in Kenya, and the developers are working on making it available to other countries.
Africans develop such innovative solutions in tech hubs. These hubs are business incubators that provide internet access and office equipment to start-ups. Kenya's capital city Nairobi has a reputation for being techsavvy, but hubs are expanding in other countries too.
They are meeting places where programmers, creative professionals and company founders exchange ideas and learn from each other. Often they offer events and training programmes. Hub-Accra is a Ghanaian tech hub, where young digital professionals pay about € 30 per month for the business infrastructure they need.
Ghana's information and telecommunications sector has grown tremendously in the past 20 years. Up to the mid-1990s the sector was monopolised by the state. From 1995 on, liberalisation and privatisation opened the market. In 2013, according to official statistics, there were more mobile phones than people in Ghana.
Especially young people use their mobile phones to browse social networks. In contrast, Ghanaians hardly use the fixed-line network because the infrastructure is poor. At the same time, more Ghanaians can now access global information via mobile broadband internet thanks to new submarine cables that link the country to the world. (mh)