Information technology
Considerable damage
Misinformation that is spread on the internet is causing serious harm all over Africa. Among other things, people become victims of political manipulation, financial fraud and irresponsible health advice.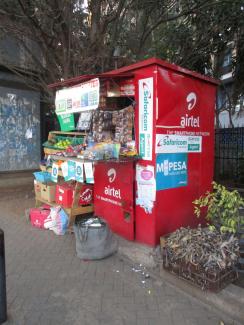 dem
During Nigeria's election campaign early this year, a picture triggered broad-based online debate. It showed Abubakar Atiku, the opposition leader, shaking hands with US President Donald Trump. Some read the photo as proof of Atiku's international acceptability, but others argued it proved he was subservient to foreign interests. Neither position was correct – the picture had been forged, and the two politicians had never met.
In other instances of internet cheating, many Nigerians and South Africans have suffered financial losses. Criminals set up false web accounts claiming to hire new staff for major private-sector corporations or government agencies. They targeted unemployed young people and asked them to transfer money by mobile phone. The promise was that this "registration fee" would be returned should an applicant not be hired, but that was as untrue as the web accounts were fake.
Peter Cunliffe-Jones of the fact-checking organisation Africa Check points out that false information can harm people "in different ways in different contexts". An optome­trist in Nigeria recently told him that he was treating a patient who had believed in internet hoax. A website had suggested that washing one's eyes with diluted battery acid could heal conjunctivitis. Cunliffe-Jones summarises that "the patient, who was reduced to trying this sort of cure because he could not afford a medical visit, is now partially blind and that is not going to change." (as)