Digitalisation
Marketing digital microinsurance
In the conclusion of insurance contracts, personal contact still is very important. That applies especially when a customer belongs to a low-income group in a low- or middle-income country.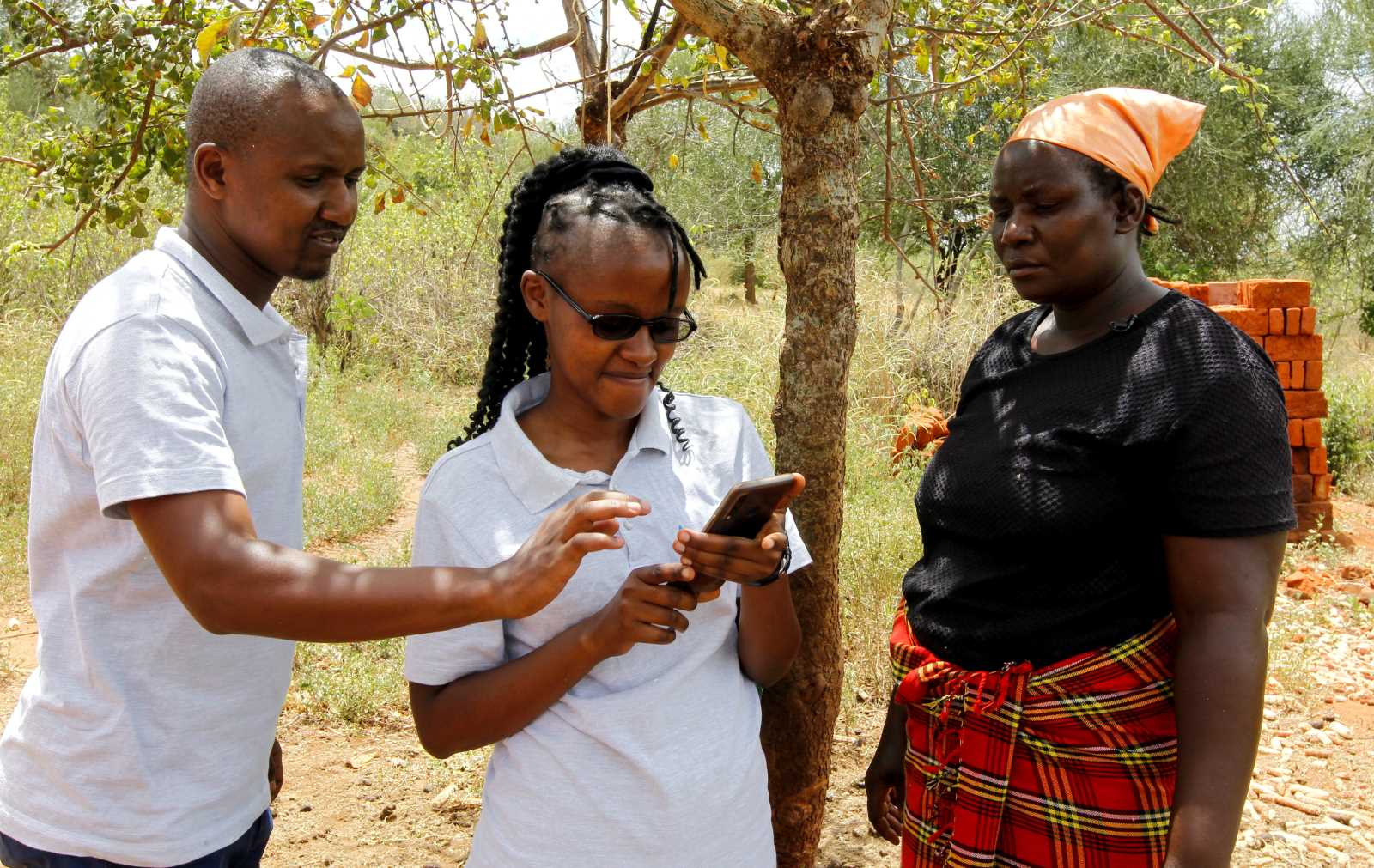 picture alliance / REUTERS / Monicah Mwangi
What an insurance policy can do needs to be spelled out in clear and simple language. Trust must be built. During the Covid-19 pandemic, personal contact has been restricted. As a result, many microfinance organisations have experienced difficulties in collecting payments and issuing new loans.
On the other hand, the pandemic is driving digitalisation. The sharp increase in the use of mobile phones and mobile payment systems has opened up unexpected options. According to the international association of mobile operators GSMA, there are now more than a billion registered mobile money accounts. The global south has a large share of them.
On average, 300 million of those accounts are active at least once a month. Use of such systems makes it easy, for example, to process insurance-related payments of premiums and claims. Moreover, smart insurers use mobile technologies to collect data or provide policyholders with information such as weather reports, prices or disaster warnings.
Two examples of how insurance providers can enter the mass market with established tools are a WhatsApp-enabled microinsurance scheme in India and mobile wallets combined with insurance in Kenya. Digitalisation is also a significant driver behind the popularity of health insurance (see main text). Telemedicine programmes have proven to be attractive, especially during the pandemic, and have improved access to health services.
The downside of digitalisation is that those who do not have access to digital solutions – as is often the case for women in many emerging economies – may be left behind. A combination of digital and offline solutions should therefore always be considered to facilitate access to insurance (on the opportunities and risks of digitalisation see Sabine Balk at www.dandc.eu).

Dirk Reinhard is Vice Chairman of the Munich Re Foundation.
dreinhard@munichre-foundation.org