Informal vendors
A battle for the streets
Hawking goods and services on the streets of Malawi's cities has been controversial for at least two decades. On the one hand, informal vending on public sidewalks and squares provides employment and offers low-cost goods to willing buyers. On the other hand, informal hawkers escape paying fees to set up shop in approved public markets, and they contribute to congestion on city streets.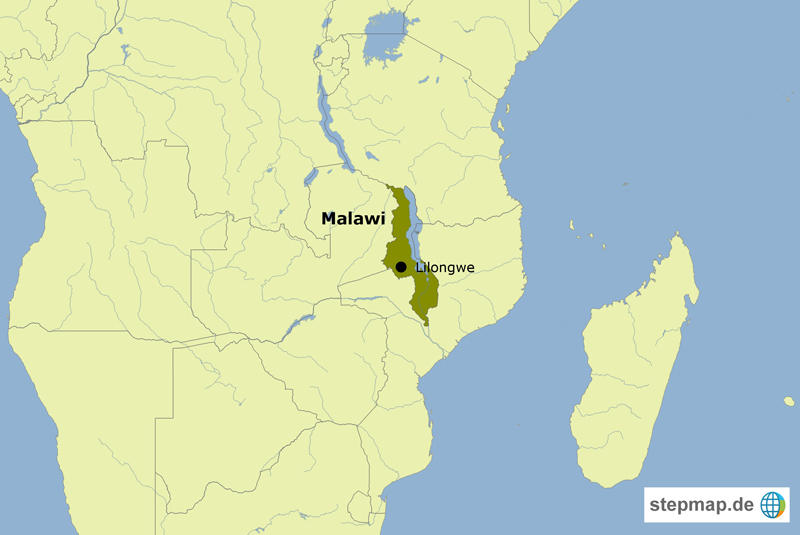 stepmap.de
Now the government of President Lazarus Chakwera, which was elected in June 2020, is vowing to sweep the vendors off the streets once and for all. Accordingly, city mayors – such as Mayor Juliana Kaduya of Lilongwe – sent battalions of police in September to chase the street vendors away.
For a while, the police action appeared to succeed. "We are happy that police have managed to remove vendors from the streets and we want them to continue patrolling," says Steve Magombo, chairman of Flea Market Vendors, a group of sellers in an official market. Nonetheless, many street peddlers have no other work, and their customers tend to enjoy the lower prices they offer. Therefore, unofficial hawkers may return in some locations despite the ban.
Street vendors are fighting back with demonstrations in the capital city Lilongwe, in the northern-region capital Mzuzu and in the commercial capital Blantyre. Although official figures are scarce, the number of informal street vendors countrywide is estimated to exceed 200,000. "The government is forcing us to move from the streets, but during the campaign they never said anything about it," says Ibrahim Kamanga, an informal seller of mobile phone accessories.
Facilities such as toilets and trash removal are provided to shoppers in official markets but are less available to pedestrians on city streets. Vendors in official markets blame litter in the streets on the informal vendors. Street vendors counter that the streets are dirty anyway, through no fault of theirs.
Moreover, street vendors say they sell informally because there is not enough space for them in designated markets. Officials managing designated markets counter that street vendors simply do not want to pay the fees required to set up shop legally in the markets.
One solution would be to expand the official markets. "The issue of vending should not be difficult to solve," says Ernest Thindwa, a lecturer on politics at the University of Malawi. "I see no reason why the city should let vendors sell on the streets when we have designated markets where they can sell their goods." He adds: "Politicians should not be afraid of losing the votes of street vendors. For one thing, there are not that many of them. And for another, authorities should enforce their own laws. We cannot afford to have a country without laws."
The bigger issue is unemployment, Thindwa concedes. "We have many unemployed young people and street vending is a solution for them. We need a government that can create jobs for our youths."
"While street vendors claim that there isn't enough space for them in designated markets, this is no justification for selling in the streets," agrees Mustapha Hussein, associate professor of political science of the University of Malawi. "Governments can work with them concerning their grievances."

Raphael Mweninguwe is a freelance journalist based in Malawi.
raphael.mweninguwe@hotmail.com