Environment
Ban on plastic bags
In order to protect the environment, Kenya has prohibited the use of plastic bags. Now traders wonder what to use instead.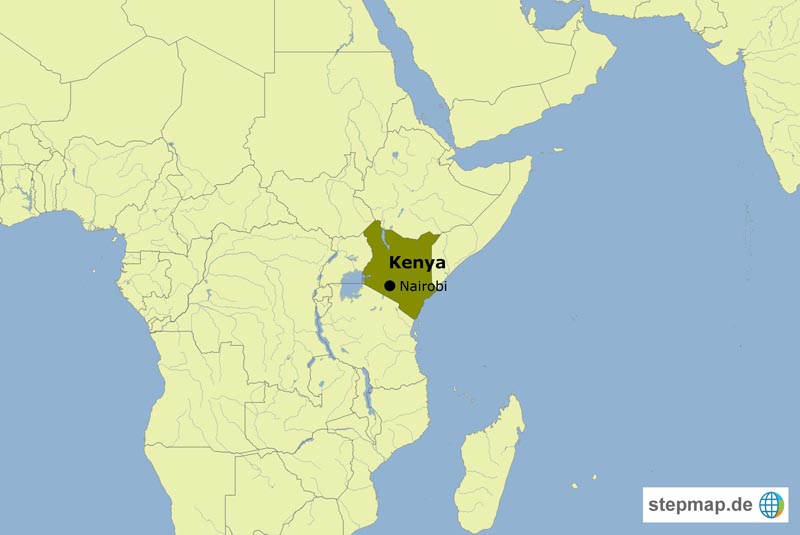 stepmap.de
Daudi Juma is worried; the burly, middle-aged man donning a white turban runs a butchery in the suburbs of Nairobi. He has been using plastic bags to package meat for over a decade. Since Kenya has implemented a complete ban on plastic bags, he ponders what to do.
Daudi is among the many traders who needs alternative packaging options. Splitting a chunk of beef, he says: "The government has not given us an alternative. You can't just stop the use of a product without providing alternative options!" He has no idea how to package meat in smaller quantities for customers. "If they gave us the options it would have been fine," he says.
The ban on plastic carrier bags is now in effect. Three earlier attempts to abolish them failed in the past 15 years. A six-months grace period for given to the public for compliance and adjustment has just expired. New guidelines now ban the use, manufacture and importation of plastic bags that were previously used for commercial and household packaging.
Anyone found in contravention will be fined the equivalent of up to $ 38,000 or sentenced to up to four years of jail. Plastic used in industrial packaging is exempted from the ban if the packaging complies with what the government calls "approved" standards.
Some businessmen have challenged the ban in court, but their case was dismissed. Samuel Matonda, spokesperson for the Kenya Association of Manufacturers, argued that some 60,000 jobs would be lost and over 150 manufacturers would be forced to close their core business. Judi Wakhungu, Kenya's environment minister, disputed the lobbyist's figures, saying that the ban would lead to more job opportunities. The judges ruled that the need to protect the environment takes priority over commercial interests.
According to Kenyan authorities, the ban will protect the environment. The National Environmental Management Agency (NEMA) points out that plastic waste contributes to environmental degradation. It speaks of "damage of ecosystems and biodiversity" and notes risks to human health.
As NEMA points out, plastic bags are not bio-degradable products made from oil and natural gas. The UN Environmental Programme estimates that supermarkets in Kenya used to handle 100 million plastic bags per year.
Traders and retail chains are now adjusting to the new rules. In a text message to customers, Tuskys, a popular supermarket chain, announced that it is now providing packing cartons upon request. The retailer encourages customers to take along baskets or eco-friendly reusable bags when they go shopping.

Isaac Sagala is a journalist a media trainer. He lives in Nairobi, Kenya.
bwanasagala@gmail.com