Exposition
Exposition showcases the potential of poultry farming in Zambia
Whereas chicken is a very popular meat in Africa, most of it is imported. Many African nations lack the technology to rear chickens on a large scale and process the meat to acceptable market standards.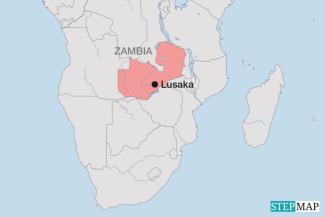 Stepmap
It is the same in Zambia. Meats from birds such as chickens, ducks, turkeys, geese and pigeons among others are consumed. However, in many grocery stores and supermarkets, meat freezers are full of imported meat. Among the top sources of Zambia's meat is South Africa, the continent's leading producer of poultry products. Local farmers are afraid that they may be pushed out of business. 
Recognising the special needs of the agricultural sector, the Ministry of Fisheries and Livestock is looking for ways to promote local farming and value addition. It is estimated that over half a million citizens engage in poultry farming. For this reason, Zambia's first-ever international poultry exposition (ZIPEX) was recently held in the capital Lusaka. The goal was to provide a platform for players to network, build long-term relationships and learn about new technologies.
"These private sector initiatives show Zambians' amazing ability to create and innovate, and as a government, we are here to support such initiatives that seek to display Zambia's opportunities in this industry," Makozo Chikote, fisheries and livestock minister, said at the event. 
The ZIPEX attracted all types of poultry farmers, breeders, processors, traders and distributors. The three-day event also attracted participants from the greater poultry value chain, who included equipment and feed suppliers, allied technical experts, private and public institutions and visitors from the region.
Daimone Siulapwa, one of the ZIPEX organisers, said: "We are very confident that we will contribute to the growth of the poultry industry in Zambia by creating the much-needed link among the various players." Dominic Chanda, president of the Poultry Association of Zambia, hopes that his industry can address some of the challenges, such as import duty on poultry equipment which hinders mass production.
Derrick Silimina is a freelance journalist based in Lusaka.
derricksilimina@gmail.com