Water
Water crisis hits hospitals
With a big tummy showing her advanced pregnancy, 27-year-old Tendai Muvhaku totters along, balancing a bucket of water on her head. She is returning from a borehole at Chitungwiza hospital. Because of Zimbabwe's worsening water problems, patients like her have to fetch water themselves. She is one of several expecting mothers awaiting their time to give birth at the hospital 30 kilometres away from Harare, Zimbabwe's capital.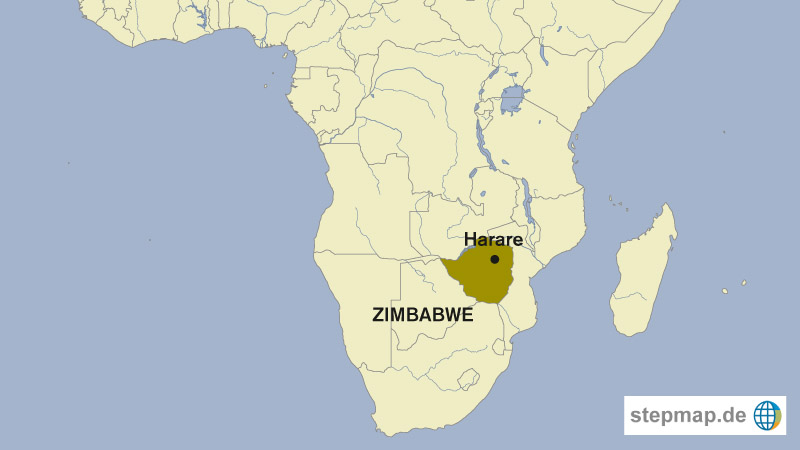 stepmap.de
In Chitungwiza, water is rationed. Residents only get tap water three days per week. That applies to the hospital too. Patients must fend for themselves. "We have become used to the water crisis," Muvhaku says. "Even for our toilets, we have to make sure we find our own water because running water is not always available."
Water problems affect this Southern African nation's major hospitals, including those in the major cities. Officials accuse hospitals of not paying water bills, resulting in water supplies disconnections. Donald Chirere, a doctor who works at Parirenyatwa hospital in Harare admits that "several government hospitals have been disconnected from water supplies due to increasing unpaid water bills over the years", but he points out that the water crisis has other reasons.  
In his eyes, water rationing is a consequence of falling water levels in reservoirs. Rainfall has been disappointing recently. The doctor warns that the lack of water has an impact on hygiene and puts "a lot of patients in hospitals at risk of contracting diseases". Another bottleneck compounds the problems, as Michael Chideme, a spokesperson of Harare Council concedes: treatment chemicals are in short supply.  
Linos Dhire, a PR officer for Parirenyatwa hospital, says the local water utility should prioritise hospitals: "We are dealing with sensitive life issues." Shingi Bopoto of the Zimbabwe Medical Association agrees: "It is unhygienic to have water shortages at big health institutions, especially in the face of possible cholera outbreaks."
Meanwhile, David Parirenyatwa, Zimbabwe's minister of health, has requested hospitals to dig wells within their vicinities. In Harare, the hospital that was named after his namesake Tichafa Samuel Parirenyatwa, a prominent doctor, is already relying on a reservoir of its own – but it needs more water.

Jeffrey Moyo is a journalist and lives in Harare, Zimbabwe.
moyojeffrey@gmail.com