Burundi
Warnings unheard
It has been obvious for over a year that Burundi was heading for crisis. Donors and the international community failed to act.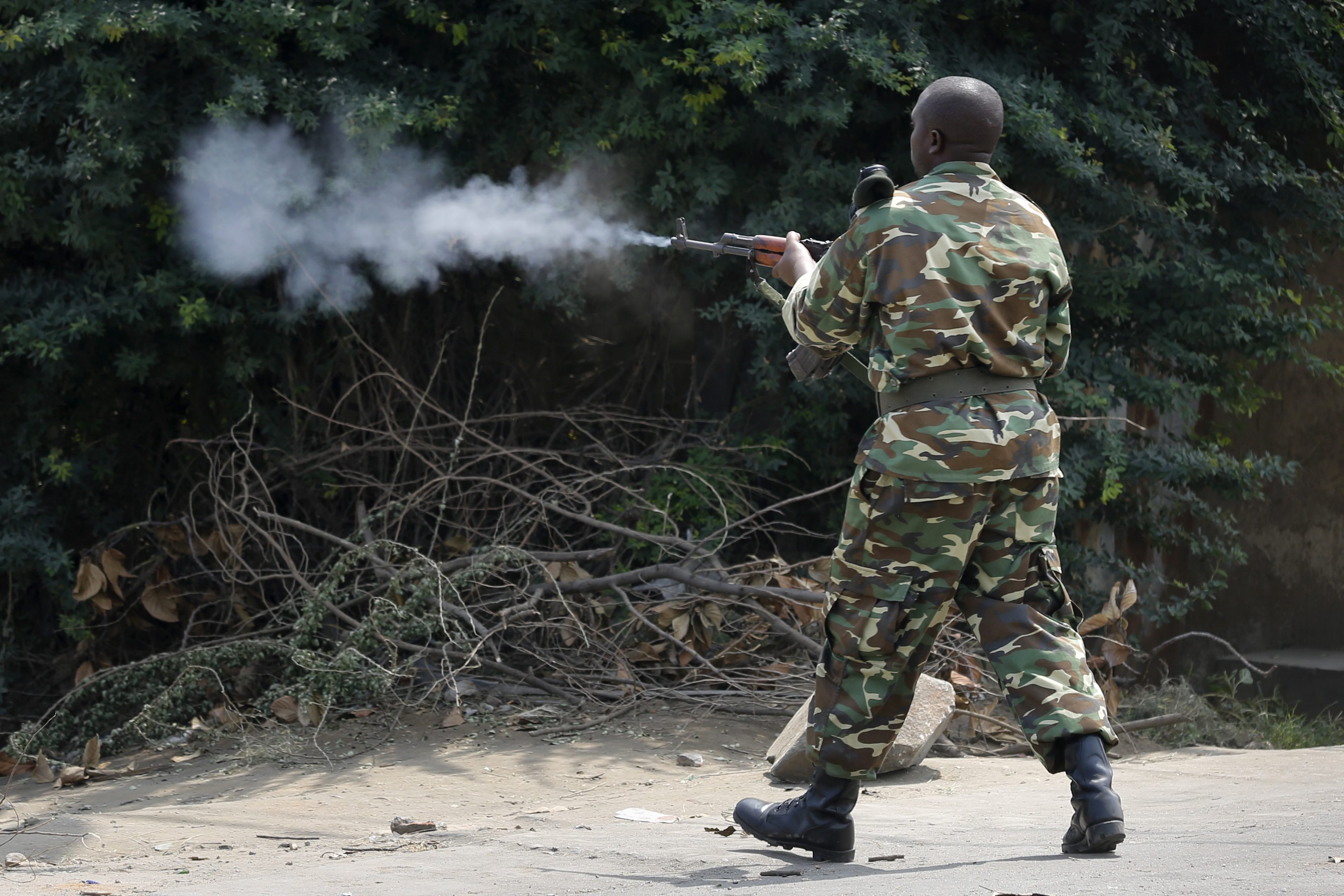 Dai Kurukowa/picture-alliance/dpa
Crisis prevention is a much debated principle, but experience tells us that the perception and analysis of serious risks normally does not lead to action. Countries like Burundi, which are not considered important in political, economic or geo-strategic terms, suffer the most.
Today, Burundi's escalating crisis is putting its entire region at risk. The situation has been chaotic for weeks. The trouble started when President Pierre Nkurunziza announced he would run for a third term as the candidate of his party CNDD-FDD. Burundi's constitution limits presidential terms to two, however, and so does the Arusha peace agreement that ended a long civil war in 2000. Nonetheless, Burundi's supreme court has approved Nkurunziza's plan. Its judges were put under political pressure and personally threatened.
A large share of the people does not agree, however. In spite of brutal repression, protests have been staged for weeks. Rallies demand that Nkurunziza backs off. Demonstrators want the Arusha agreement to last because it laid a foundation for peace and reconciliation. Should it be abandoned, other constitutional norms would surely be violated too. Governance would become yet more authoritarian.
For many months, civil society, the media, opposition and the Catholic church have been warning against a third term for Nkurunziza. In February 2014, he tried to change the constitution, but the parliament thwarted his plans and decided to stick to the two-term limit. At that point, the EU und AU should have made their position clear beyond any doubt. They should have adopted a coherent policy to strengthen democracy in this fragile post-conflict state. Instead, they pretended not to see the problems and declared domestic issues to be the government's responsibility – with little regard for the fact that it was precisely the government that was neglecting its duties.
It is remarkable that the people – especially in Bujumbura, the capital city – dare to protest, forming alliances that bridge ethnic and political divides. Such activism proves that the young generation is fed up with outdated power structures and cronyism.
The situation is frightening and confusing. In fear of violence, more than 110,000 had fled to neighbouring countries by the end of May. The number of detained persons is growing, and so are the numbers of those killed or wounded. The army lacks unity and has been weakened by a failed coup. General Godefroid Niyombare wanted to topple the president in mid May and has seriously hurt the peaceful protest movement. In the turmoil he caused, the president's supporters destroyed most independent radio stations. Therefore, disinformation and misinformation have become worse, especially in rural areas.
Violence escalated to a new level on 23 May, when  Zedi Feruzi, the opposition candidate, was killed in an assassination attempt. In the aftermath, grenade explosions killed eight persons and wounded many others.
Today, protest activists and independent journalists must fear for their lives. In Nkurunziza's eyes, any kind of criticism simply warrants more repression. Anybody who does not support him is suspected of cooperation with the coup leaders and declared an enemy of the state. The president is also asserting his power within the government and has replaced independent-minded ministers with his allies in a hurried cabinet reshuffle. Adding to the climate of fear, the CNDD-FDD youth organisation is hounding supporters of the opposition.
International action is now urgently needed to make all sides engage in an open and transparent dialogue. Violence must not be accepted. International pressure has already had an effect: Burundi has twice postponed its parliamentary elections, and on Wednesday, a new date was yet to be announced.
The core issue, however, is the third presidential term. Burundi will stay explosive until it is ruled out. A third term, moreover, would send the wrong signal to Burundi's neighbours. The DR Congo will elect a new president in 2016, and Rwanda will do so in 2017. The constitutions of both countries allow only two presidential terms. Permitting Nkurunziza to stay in office would set a devastating example.

Gesine Ames is the coordinator of Ökumenisches Netz Zentralafrika (Ecumenical Network Central Africa) and is based in Berlin.
office@oenz.de