Cultural norms
Digitalising bride price payments
In many traditions, the practice of paying a price for brides as part of marriage ceremonies is still very popular. However, several controversies surround the bride price culture.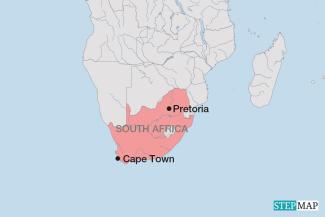 Stepmap
In South Africa, bride price or "lobola" has sparked debate as critics blame it for extortion and resulting in high domestic violence. Dowry can take several forms, from payment of physical items such as cattle to cash. Most people will ask for about 20 cows or anything over 180,000 Rand ($ 10,000) for a bride's hand in marriage.
"Lobola prices are such a rip-off in South Africa," Naledi Gxaca, a-26-year-old pub manager in Johannesburg says. He confesses that he has put off marriage plans until 2024 after his fiancé's family demanded 90,000 Rand ($ 5000) and six cows upfront.
The bride price custom has not always been this controversial. Bayeni Londola, a sociologist in Pretoria explains: "Originally lobola in South Africa was supposed to be a modest amount of money held in escrow by a neutral third person and given to the new couple as a gift to start their family."
Londola blames high poverty amidst high unemployment for the changes in the marriage culture. South Africa has one of the world's highest jobless figures. "Families with daughters are seeing dowry as a sure way to escape poverty," Bayeni says. These exploitative dowry prices are leaving many with accumulated bank loans. To solve escalating lobola prices, a tech entrepreneur and software developer, 33-year-old Siya Sobiso has developed an app to standardise lobola prices in South Africa.
Siya argues that exploitative pricing of lobola is caused in part by inflation. He believes that if there is a standard measure to calculate lobola, there would be less exploitation. His app calculates lobola prices based on attributes such as the woman's age, education level and relationship status. It returns a value for how much price in dowry her family must charge.
"The app began as a joke," Siya says. However, it has become both popular and controversial. "I think everyone is intrigued by the app. Women can do the calculations on the app and say: so cheap, why am I so cheap? Every woman here always expects a higher amount." He says that his app now receives thousands of visitors.
The calculation of a woman's worth based on a computerised algorithm has not gone down well with critics who see the app as part of the problem rather than a solution. South Africa already records high cases of gender-based violence and the app could further aggravate the situation.
Critics say dowry apps like Siya's monetise the value of women's bodies. "Using software to calculate the value of a woman in marriage sounds, let me say, uncomfortable," says Londola the sociologist. Siya rejects this assertion and says gender-based violence is an archaic practice that should not be blamed on their innovation.
Audrey Simango is a freelancer working in South Africa and Zimbabwe.
thefoodradio@gmail.com