Civil war
From child soldier to businessman
Omony John was abducted 17 years ago by rebels of the Lord's Resistance Army (LRA). Today he is running maize mills in northern Uganda.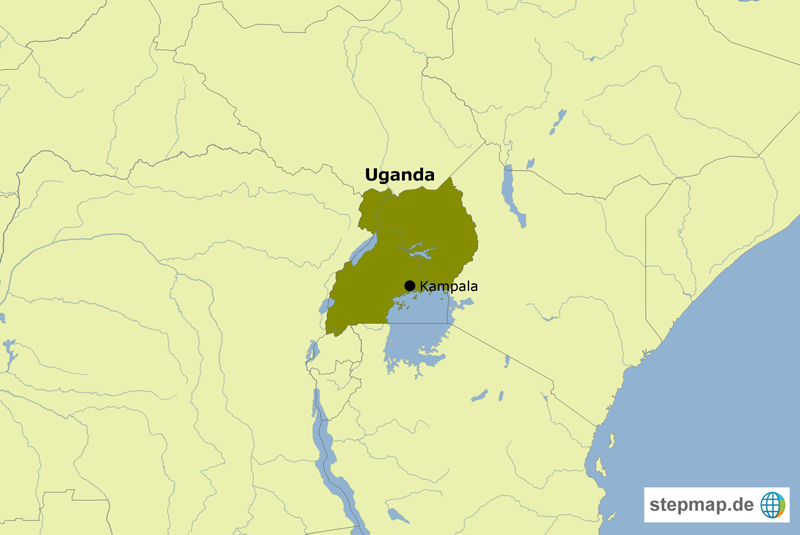 stepmap.de
On the fateful night, LRA rebels stormed Omony's family home in Koch Goma in northern Uganda's Nwoya District. In an hour's raid, they killed Omony's parents, robbed food and took Omony and several village boys as captives. The boys were forced to carry the food supplies raided from their homes. Onomny was nine years old, deeply shocked and scared. To stay alive, he and his young friends had to obey the rebels' orders. The militia men subjected the children to violence and turned them into cold-blooded killers.
After nearly four years in captivity, Omony managed to escape. Recently, I paid him a visit in the northern Ugandan town Gulu; we sat under a mango tree in front of his busy maize mill. Omony is now 30 years old, married and has three children. He says: "Talking about my past brings back painful memories. Usually, I focus on my business and family to overcome the traumatic experiences inside the LRA camp and witnessing the gruesome killings."
The LRA waged war in northern Uganda from 1988 to 2006. Some 1.7 million people fled and had to live in camps for internally displaced persons (IDPs). Over 25,000 children were abducted by the rebels. Boys were forced to become soldiers; girls were sexually exploited.
Omony has happier stories to tell, however. After escaping from captivity, Omony received psychosocial support at World Vision Trauma Counselling Centre in Gulu town. He took advantage of skills training opportunities and started a course in carpentry and woodwork. This was the "beginning of a new chapter" in his life, he says. He opened a wood workshop, and soon had furniture orders from local buyers. He even managed to employ four young people.
With the savings he made, he decided to expand his business and purchased a maize-milling machine. Food processing is a promising business in rural areas. In post-war northern Uganda opportunities were especially good with many IDPs retuning home. The young entrepreneur soon purchased four more mills and strategically established them in different "return sites", like his birthplace Koch Goma. He mostly employs "orphans who – just like me back then – need support from kind people."
He recently purchased a motorcycle to visit his clients more easily: "I go to market women who sell maize, millet and sorghum flour, and I get orders from them. I make more money during school terms when demand for maize flour is high, with schools bringing trucks of maize for grinding," Omony adds. He is one of the few former child soldiers who are now leading very productive lives.

Gloria Laker Aciro heads the Peace Journalism Foundation of East Africa. She lives in Uganda.
glorialaker@gmail.com
Twitter: @GloriaLaker
Blog: www.pjfeastafrica.wordpress.com