Education
A real school at last
Forced migration has a very negative impact on children's education. According to the recent education report by the UN refugee agency UNHCR, not even half of the 7.1 million children that had to flee from their homes can go to school. Globally, 91 % of all children of elementary school age go to school; amongst refugees, it is only 63 %.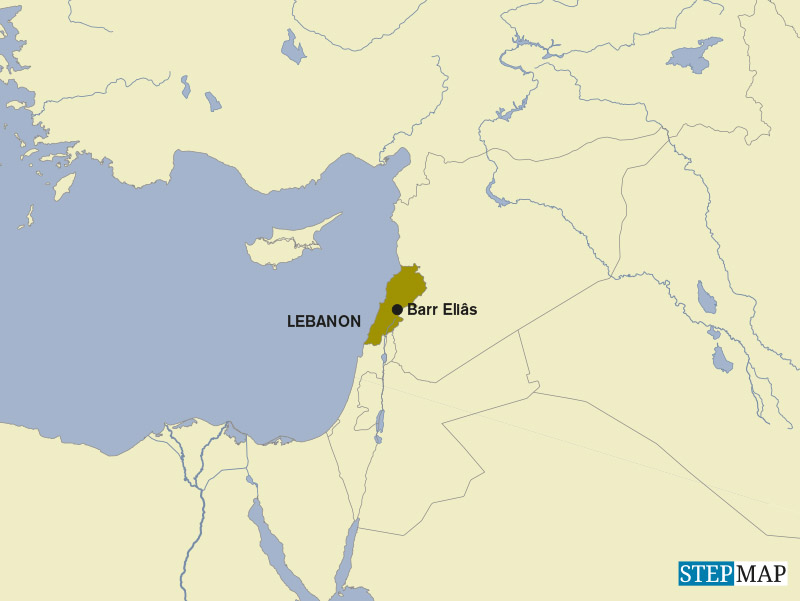 stepmap.de
Lebanon is one of the countries with the greatest number of refugees in relation to its inhabitants. Since the outbreak of war in neighbouring Syria, hundreds of thousands have found refuge in Lebanon. In July 2019, the UNHCR had registered around 1 million refugees in this country. More than a third of them live in the Bekaa plains in eastern Lebanon. In spite of numerous international programmes, less than half of the 3- to 18-year-old Syrian children and youth go to school.
Medyen Al Ahmad also fled with his family from the war in Syria to Lebanon. For many years, he has been active in education initiatives for Syrian refugee children. Near his camp he started a tent school for the young inhabitants of this and the neighbouring camps; this school is being supported by the German association Schams. Initially, the children were taught according to a curriculum for informal schools and did not receive officially recognised school certificates. This presented a problem whenever they wanted to continue at a high school. 
But now there will be a real school in the camp, also supported by Schams, and this time with a different syllabus. The teachers use the Lebanese curriculum, and the children get school reports which are recognised by the Ministry of Education. The lessons will start by mid-October. 75 Syrian children aged between six and 14 years will go to grades 1 to 6.  
The single-story brown building is situated outside of Bar Elias in the plains of Bekaa, only 12 kilometres from the border with Syria. From the windows of the school, the view goes to potato fields and informal camps – shacks of wooden scaffolding covered by white plastic sheeting. About 20,000 Lebanese live in this little town, and more than twice as many refugees.
It needs a lot of stamina in today's Lebanon to build a project for Syrian children. The people are increasingly hostile towards refugees, and politicians insist that Syrians should go back, regardless of the living conditions in their homeland. But Al Ahmad draws his strength from the packed classrooms and the excitement of the children.

Links
UNHCR, 2019: Stepping up. Refugee education in crisis.
https://unhcrsharedmedia.s3.amazonaws.com/2019/Education-report_30-August_2019/Education+Report+2019-Final-web.pdf
Schams – Verein zur Förderung und Unterstützung von syrischen Kindern und Jugendlichen:
http://schams.org/

Mona Naggar is a journalist and media trainer. She lives in Beirut in Lebanon.
mona.naggar@googlemail.com