Civil liberties
Duterte's dreadful human-rights record
Every human life matters. Under the authoritarian leadership of President Rodrigo Duterte, masses have suffered – and it is hard to keep track of individual cases.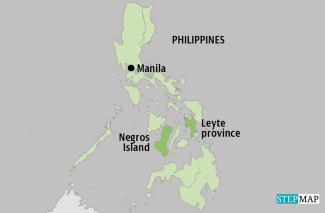 stepmap.de
One victim was Zara Alvarez, a teacher, human-rights activist and community organiser who helped peasants and workers claim their rights in the Philippine island of Negros. The Philippine military accused her of being a member of the communist rebel group New People's Army (NPA). She was accused of being a terrorist and was imprisoned for almost two years on trumped up murder charges. She was acquitted in March 2020 but was  gunned down a few months later, at the age of 39. She had a long history of social activism and serious experience of repression even before Duterte came to power, as she told D+C in 2014.
Media workers suffer oppression too. One example is 23 year old Frenchie Mae Cumpio, who is in jail because of trumped up charges. She used to head a community news website and worked as a radio news anchor in Tacloban City. She was arrested together with four human-rights activists in the province of Leyte in February 2020. A fact-finding mission of the National Union of Journalists of the Philippines (NUJP) revealed that "the evidence against her was planted and the charges of illegal possession of firearms and explosives have no basis".
Duterte's deadly "war on drugs" was terrible from the start (see Alan Robles' on www.dandc.eu in 2017). According to Human Rights Watch, it has claimed over 12,000 lives since he took office in 2016.
His authoritarian stance is evident in other ways too. A new "anti-terrorism law"  was passed in 2020, giving the administration a new tool to further silence dissent. Its broad and vague definition of "terrorism" mean that criticism of government officials can be interpreted as inciting to terrorist acts. According to Phil Robertson of Human Rights Watch, the law opens the door "to arbitrary arrests and long prison sentences for people or representatives of organisations that have displeased the president".

Emmalyn Liwag Kotte is a freelance journalist who lives in Germany.
emmalyn320@hotmail.com