Rising infection numbers
Gloomy outlook
Kenya is struggling to cope with the Covid-19 challenges. The country's health-care system is weak, and the economy was decelerating even before the pandemic began.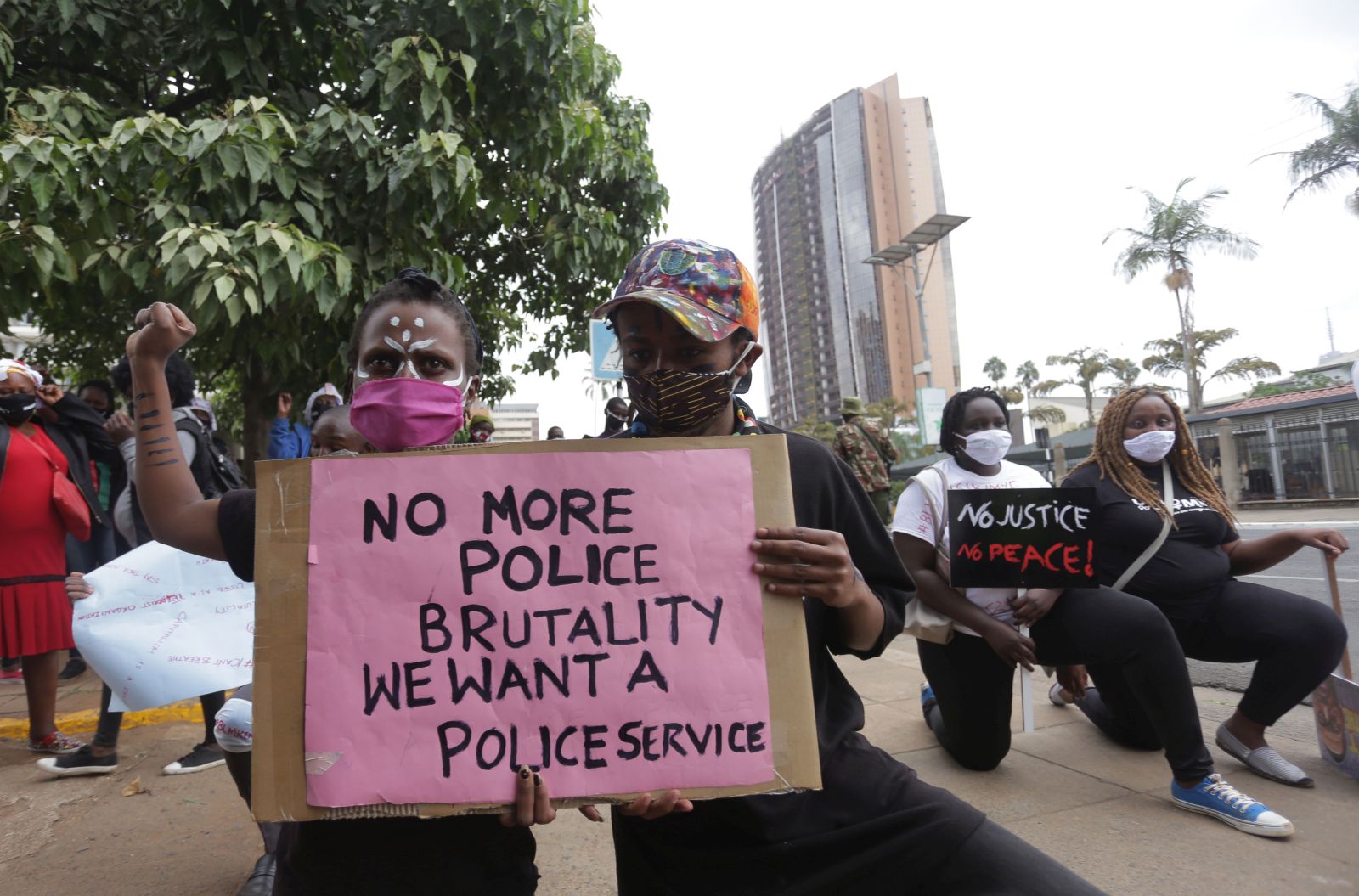 Billy Mutai/picture-alliance/AA
The World Bank reckons the economic outlook to be gloomy for Kenya because of the disease, with GDP expected to contract. The Bank says that is a "a rare, severe event."  
Kenya reported its first confirmed Covid-19 case on 12 March. The government responded fast. It immediately:
restricted travel,
closed all learning institutions,
suspended public gatherings and religious services,
imposed a nighttime curfew, and
instructed anyone who could to work from home.
It is promoting preventive practices and enforcing social distancing in public places. Repression has been harsh, however, and the Independent Policing Oversight Authority reported in June that officers killed at least 15 people.
Since the first case was reported, there has been a gradual increase of new infections. By 17 June, almost 3,900 Covid-19 cases were counted and 105 patients were reported dead. Public health officials expected the peak to come in August or September. Health-care investments are being ramped up, but Kenya's health-care delivery system is clearly overburdened. According to the news agency Reuters, the country only has 518 intensive-care beds with 94 % already occupied by non-Covid-19 patients. When the pandemic peaks, Kenya may need 4,500 ventilators. There are only 297 in the country.
With nearly 50 million people, Kenya is the largest economy in East Africa. An estimated 60 % to 70 % of its urban people live in crowded slums that lack basic services and are perfect breeding grounds for infectious diseases. Sanitation is a problem even in the best of times. Adequate hygiene is hardly possible, and self-quarantine seems a far-fetched idea. It came as no surprise that the national health ministry identified densely populated areas in Nairobi as Covid-19 hotspots.   
Endemic poverty makes masses of people more vulnerable. According to official data, about a third (36.1%) of Kenyans live below the poverty line. Informal laborers account for more than 80 % of the workforce. They lack social protection, so unemployment means desperate poverty.  
Compounding the problems, the country's sector has been hit hard. Deloitte, the multinational accountancy firm, expects export revenues to decline by at least 25 % ($ 1.5 billion) this year. Productivity in the cut-flower industry has dropped by 90 %. The tourism sector has come to standstill. The economic slowdown has become self-reinforcing moreover. As consumers and businesses spend less, incomes are declining too and spending must be reduced further.   
Kenya must maintain a delicate balance. The great challenge is to keep the rate of new infections low enough for the health system to cope whilst restarting the economy at the same time.  
Across Africa, the scenario is bleak. The health risks must not be underestimated.  The UN Economic Commission for Africa (UNECA) has warned that even with intense social distancing, the continent of 1.3 billion may see nearly 123 million cases this year, and 300,000 people could die of the disease. Kenya is a comparatively prosperous country. Economies and health sectors tend to be weaker elsewhere.

Mahwish Gul is a consultant from Pakistan who specialises in development management and has recently moved to Nairobi.  
mahwish.gul@gmail.com