Transport
Still no car-free days
Kenya's capital Nairobi is known for its chronic traffic congestion. Plans to alleviate the traffic in the city centre have failed twice in three months. The decision was postponed to allow for the government to engage in further consultations with stakeholders.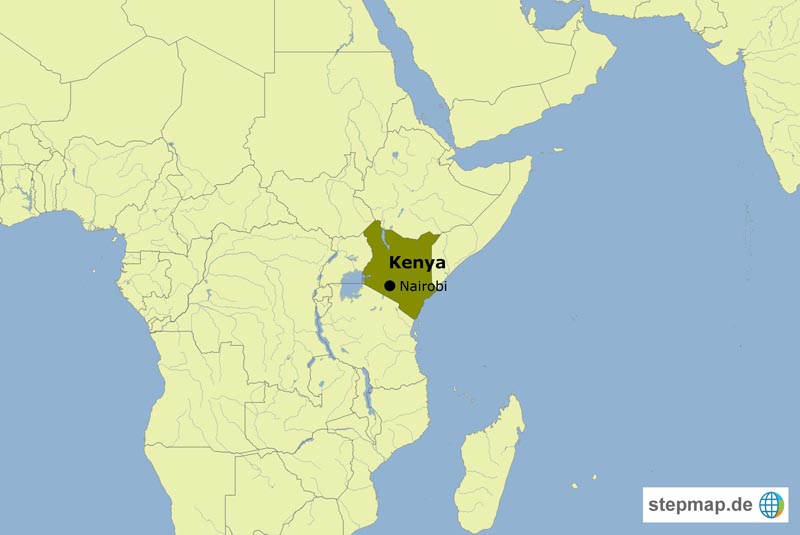 stepmap.de
Last December, the office of the governor of Nairobi City completely banned a certain type of commuter vehicles – mini-buses locally known as "matatu" –  from entering the city's central business district (CBD) from one day to the next. This decision was reversed the next day, however, after a major traffic lockdown seized Nairobi. People were forced to walk long distances to enter the CBD because no public transport was allowed there. Residents complained that the city was not well prepared for the move. Helen Awino, a Nairobi businesswoman said: "How can anyone decide to ban traffic into town without alternative plans for moving commuters?! This is ridiculous."
The Kenyan government claims it has ordered large mass-transit buses to carry commuters to the CBD as an alternative to personal cars and matatus. However, these imports have not yet arrived in the country.
A few weeks later, there was a new attempt, this time by the country's Transport Ministry. It announced that on Wednesdays and Saturdays private cars and public-service vehicles would not be allowed within the CBD. The ban was supposed to be effective from early February on. However, there was a public outcry again because alternative options to reach the business district were still not in place. As a result, the car-free days were cancelled again.
"There is a need for advance planning. Such drastic changes need to be announced at least 90 days in advance because they have far-reaching consequences," argues George Gathigi, a development communications expert at the University of Nairobi. "Overall, the Nairobi car-free days appear to be one of those knee-jerk reactions to a complex problem. There is little participation and engagement with those affected before major decisions are reached," Gathigi criticises.
The proposed ban is part of an ambitious initiative to ease traffic congestion in Nairobi. It also includes plans to construct a modern railway line linking Nairobi's Jomo Kenyatta International Airport (JKIA) and the CBD by 2021. A French consortium will build the Nairobi Airport Line, which is expected to greatly reduce travel time between JKIA and the city centre.
According to the website numbeo.com, a database of user-contributed data about cities and countries worldwide, Nairobi currently ranks as the third most traffic-congested city in the world after Kolkata in India and Colombo in Sri Lanka. On average, Nairobians spend 58.13 minutes per day in traffic; Kolkatans spend an average of 61.79 and people in Colombo 59.60 minutes.

Issac Sagala is a journalist and trainer. He lives in Nairobi, Kenya.
bwanasagala@gmail.com