Blog
How to erode people's trust during a pandemic
In the course of nine months, two East African presidents have died of health problems. Both were Covid-19 deniers, but many people believe they succumbed to this disease.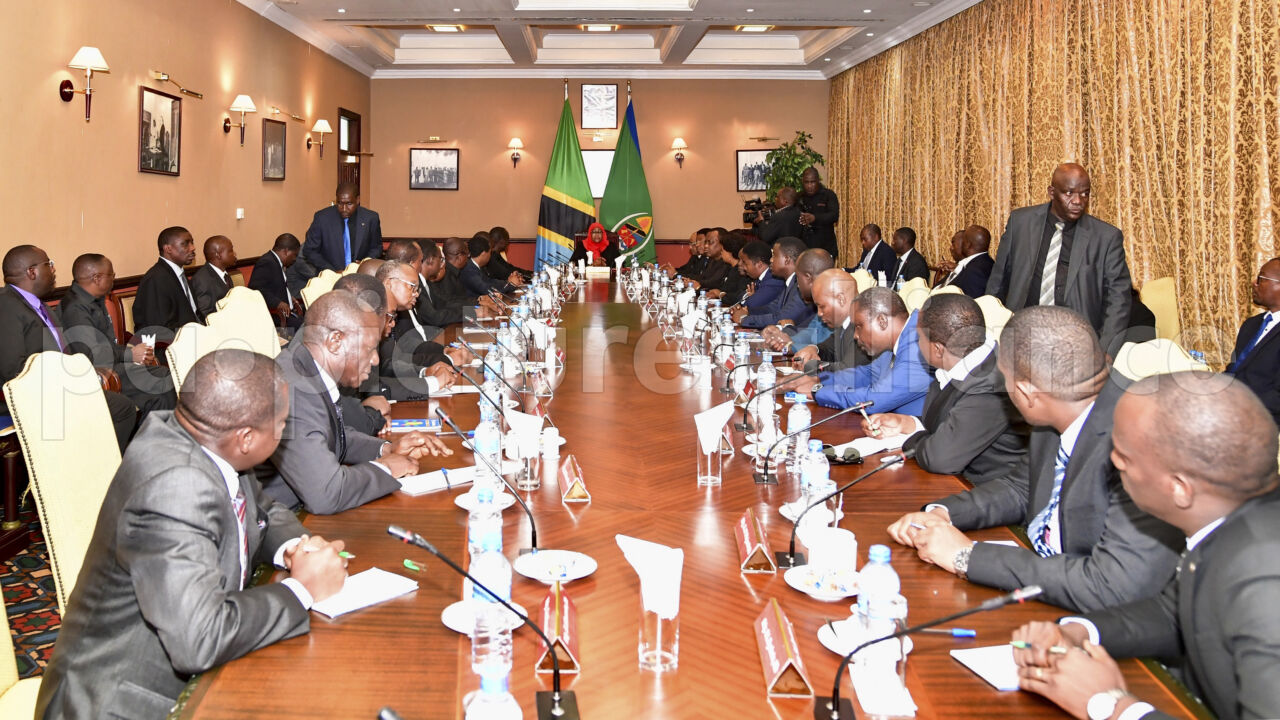 government handout/picture-alliance/AA
On 17 March, Tanzania's president, John Pombe Magufuli was officially pronounced dead. For two weeks, people had been speculating about his health and whereabouts. He was known for his outright denial of the threat of Covid-19. Many now suspect that he died of the disease, though the official explanation is a heart problem. For some time, he had not appeared in public life anymore.  
Last year, the same scenario affected Tanzania's neighbouring country Burundi. President Pierre Nkurunziza suddenly died in June, and the government declared that the reason was cardiac arrest. However, the belief that coronavirus was the real reason is wide spread. Like Magufuli, the Burundian leader had played down the pandemic.
Under Magufuli, Tanzania defied global guidelines. It did not impose rules on wearing masks and social distancing. There was no lockdown moreover. In June, Magufuli declared Covid-19 defeated. His government stopped publishing infection data daily. People were thus left completely in the dark, because Magufuli's government had made publishing unofficial statistics a criminal offence in 2015.
In spite of Magufuli's pandemic denial, many Tanzanians are aware of the disease spreading. They do not have reliable data, but it is obvious that many people were falling sick. One does  not need an official death count to understand that Covid-19 is killing people.
The advice of Magufuli, a devout Catholic, was to pray. However, even the Catholic clergy has been telling the faithful for some time to take more worldly precautions, including using masks and keeping a distance from others.
 
The first signs are not promising
It now remains to be seen if the new president, Samia Suluhu Hassan, will change the country's approach to the pandemic. The first signs are not promising. The official photo of her holding her first Cabinet meeting showed no one wearing a mask in a closed room.
Other East African countries have complied with global efforts against Covid19. From the onset, the governments in Rwanda, Uganda and Kenya put in place stringent conditions to curb the spread of the virus. When Magufuli was sworn in for a second term in December last year, Ugandan President Yoweri Museveni flew to Tanzania to attend the event. The photos were striking. The members of the Ugandan delegation wore masks while the Tanzanian counterparts did not.
Vaccination against Covid-19 is slowly kicking off in East Africa. So far, the governments of Tanzania and Burundi, however, have not shown an interest in vaccines, claiming that they do not have a Covid-19 crisis. Perhaps the death of a second East African president will make a difference. What is sure is that many people are losing faith in their governments – if they had any faith in them to begin with. Denying obvious realities simply does not inspire trust, but gives rise to rumours. Transparency might help.

Ronald Ssegujja Ssekandi is from Uganda and studies development management at Ruhr University Bochum. The masters' programme is part of AGEP, the German Association of Post-Graduate Programmes with Special Relevance to Developing Countries. He is currently an intern with D+C/E+Z.
sekandiron@gmail.com