D+C/E+Z
Why you might find our newsletter useful
Stay briefed on what really matters.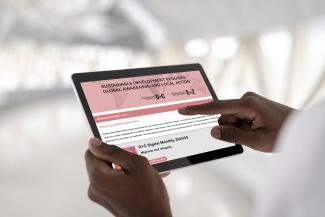 Rawpixel.com - stock.adobe.com
In a world full of distractions, many important things are neglected. General media coverage, for example, hardly pays attention to the Sustainable Development Goals (SDGs) and what must be done to achieve them. That is what we focus on. Our newsletter will keep you briefed on international development issues. Our content has long-term relevance and helps you to see the big picture.
We send out a monthly newsletter in both German and English. It will inform you on our latest Digital Monthly and let you download the pdf file fast and free of charge. It will also recommend additional articles from contributors in our focus regions Africa, Asia and Latin America, informing you about what is happening on our website. If you like, subscribe to the German version here, and the English version here. It will not take you long.