KfW
"It is not just about money"
The governments of the large emerging countries such as Brazil, China and India are interested in modern, clean and efficient energy technology for a variety of reasons. Germany is accepted as a model in this respect as KfW Director Stephan Opitz explains in an interview. This contribution was produced in cooperation with KfW banking group.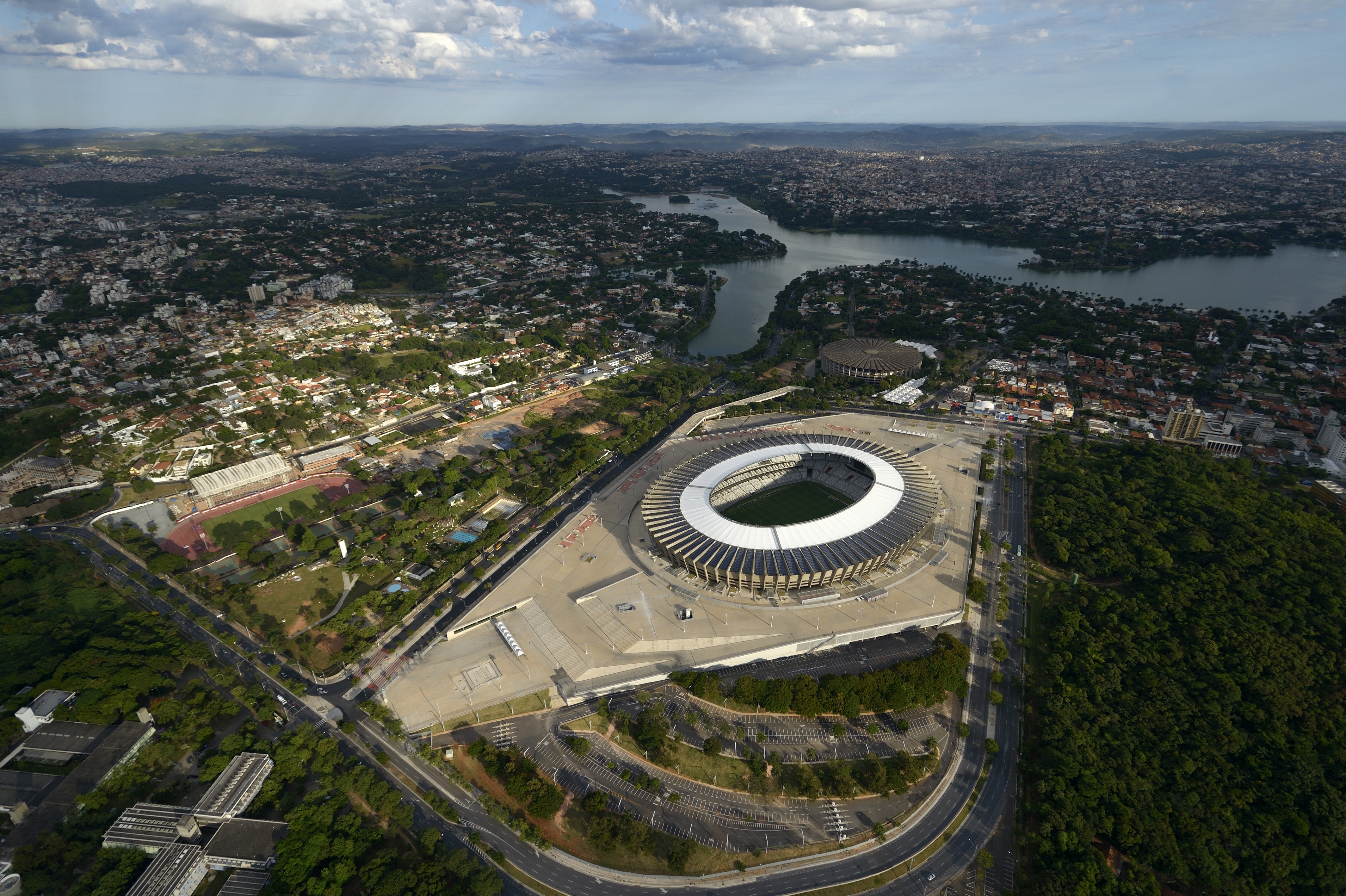 KfW Photo archive/ Photographer: Florian Kopp
Why are emerging countries important in climate policy?
According to the most recent estimates by the Intergovernmental Panel on Climate Change (IPCC), worldwide emissions of greenhouse gases have increased by around a third since the Earth Summit at Rio de Janeiro of 1992 where the UN Framework Agreement on Climate was signed. Emerging markets account for the largest share of this growth – with China in the lead. This is a consequence of the rapid growth there that can be considered a great success story. Economic growth has lifted many people out of poverty. The middle classes are growing. Consumption patterns have changed. However, this unfortunately has consequences for the climate.

Are the governments of such countries interested in climate-friendly energy technology?
Yes, they are and for several reasons, and many of their plans are very ambitious. Climate change mitigation is probably not the primary goal. In emerging countries the question of reducing dependence of imported fossil fuels is at least as important. They also want to increase their competitiveness. They know that the market for modern technologies in the renewable energy and energy efficiency sector is growing fast and they want to keep pace. Furthermore, they are battling with environmental problems. Air pollution is a huge problem in Chinese and Indian cities that is causing widespread concern. Of course, we also seek to promote the climate change mitigation projects that we finance. When, as now before the World Cup in Brazil, a stadium roof is equipped with solar panels, this draws attention and increases awareness of the potential in the country. This is more important than the newly acquired power generation capacity of around 1.5 MW.

Is climate change mitigation at the expense of the poor?
No, not at all. Modern, clean and efficient energy supplies are a key prerequisite for sustainable growth and hence for combating poverty. The use of domestic, renewable energy sources and increased energy efficiency is good for any economy. On the other hand, attempts to combat poverty may be at the expense of climate change mitigation if countries rely on coal because it offers an economical and reliable source of electricity and heat. Ultimately, however, I would not overdramatise the conflicts between goals: Many emerging countries want to diversify their energy supplies and are trying to cap the growth in demand. In this case, climate protection and development go hand in hand.

Is the German "energy turnaround" policy finding an international resonance? Is our experience transferrable?
Yes, the German experience is valuable. We sense a lot of interest. Thus the German term "Energiewende" is increasingly being adopted in English. Our partners are aware that KfW is also involved with this issue domestically and knows what it is talking about. This creates trust and credibility. Most developmental organisations only have foreign experience. We are the only promotional bank that is financing the switch to renewables both at home and abroad. As a consequence our partners trust us to give them competent support – such as in the development of a solid funding system, a complex power supply network or in the financing of a new plant.

How do you support emerging economies in changing to renewables?
We work closely with state development banks. We advise them, share our experience, refinance them with our credit lines and in some cases assume specific risks by means of, for example, guarantee funds. This package is very effective. The involvement of the private sector is also important. For this reason, the KfW subsidiary DEG finances investments by companies involved in climate change mitigation. For example in Chile – a country in which the role of renewable energy sources is set to increase significantly. There, DEG is financing the development of a solar park in the Atacama desert. A German company is also contributing its expertise to this project.

Is it a good idea to fund projects in large emerging countries, which themselves play a huge role in the world economy, with development resources from the German national budget?
We usually extend loans to emerging countries on behalf of the German government. To this end, we borrow funds on the capital market at the especially favourable conditions that we obtain as a German state-owned bank. In some cases, we receive funds to subsidise the interest rate from the Federal budget. In other cases, we simply pass on our interest rate advantage. Therefore funds from the state budget only play a subordinate role in our work in emerging countries. Besides the financial support, our partners also appreciate our professional project preparation and implementation. It is not just the money, it is also our competence in implementing solutions.

Is the greatest interest in renewable power generation or in increasing energy efficiency?
Energy efficiency is very important. However, energy efficiency projects are often small-scale and complicated to implement. Many factors have to fall into place at once. This makes it more difficult to make energy efficiency attractive, especially at the demand end, i.e. in households and companies. Another point is that in many partner countries, fossil fuels are still subsidised – this means of course that consumers or companies lack the economic incentive to reduce energy consumption. There is still a lot to be done in this area. But I am sure that the funding of energy efficiency will get just as much political attention in future as the promotion of renewable energies. After all, the most economical power station is the one that does not have to be built. Questions by Hans Dembowski.
Stephan Opitz is a KfW Director and Member of the Management Committee of KfW Development Bank.