Analysis
End colonial amnesia
The relationship between Germany and Africa is still marked by an unresolved colonial past. This state of affairs is analysed and criticised by a number of authors in a new collection of essays that was edited by D+C/E+Z contributor Henning Melber. The essays do not deal only with the colonial past; they also address contemporary issues such as green finance or gender relations.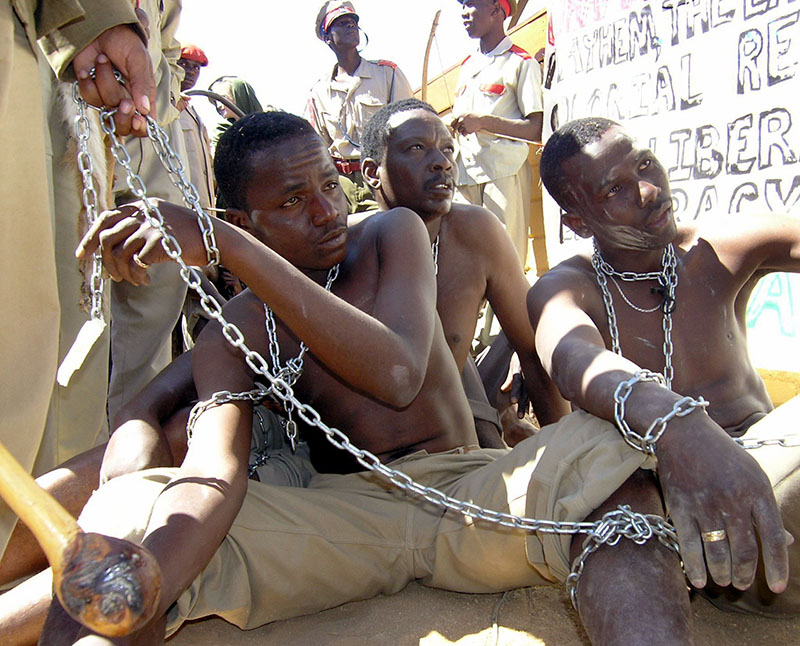 picture-alliance/Wiebke Gebert/epa/dpa
Henning Melber believes that coming to terms with the colonial past and acknowledging Germany's guilt are vital foundations for an Africa policy at eye level. He explained why at a recent presentation of his book in Frankfurt. However, he sees no signs any significant moves lay those foundations at present. On the contrary, Melber bemoans a "colonial amnesia". Germany has largely lost the historical memory of German injustices such as the genocide of the Ovaherero and Nama people in what is now Namibia. Too often, he says, colonialism is still glorified as a civilising mission. That narrative is keenly espoused by AfD, Germany's right-wing populist party.
Melber explains why "colonial amnesia" often prevails even in supposedly enlightened circles. "It seems that many have decided 'enough is enough'." By tackling the Nazis' genocide of European Jews, they think that Germans have done more than any other nation to face up to past crimes. Lots of people fail to realise, however, that the first German genocide occurred in Africa, and dealing with that would contribute to understanding the Holocaust.
Moreover, racism is quite common in Germany. In the book, civil-rights activists Tahir Della and Bebero Lehmann see a direct continuity between "colonial amnesia" and racist attitudes towards black people in Germany. Failure to come to terms with the past has shaped Germany's self-image as a nation of white people. The presence of black people in Germany is only insufficiently acknowledged. "Black people are still marginalised and become alienated in Germany today," the authors complain. Practically every black person in Germany is likely to have experienced racism, "not just in daily life, in the form of racist language and hostility, but institutionally". That happens in day-care centres, schools, the housing and job market.
Racism is equally evident in so-called racial profiling – the practice by police, security and immigration officials of targeting individuals as suspects on the basis of stereotypes. People are singled out not because of actual suspicious behaviour but because of the way they look and their ethnic, religious or national background. Many of those affected, for example, say they were targeted for no other reason by ticket inspectors on public transport. Della and Lehman condemn this as discrimination against black people – discrimination that they also see in the German state's handling of refugees from Africa.
Congo-born Boniface Mabanza Bambu, coordinator of the Christian service centre for Southern Africa KASA (Kirchliche Arbeitsstelle Südliches Afrika), also takes a critical view of how refugees are treated in Germany. His essay emphasises that very few people from Africa arrived in the mass influx to Europe in 2015. At the time, most were from civil-war countries in the Middle East. He argues that the distinction made between "war refugees and economic refugees" particularly hurts Africans.
Bambu considers the distinction inadmissible. One of the major reasons that Africans become displaced, he says, is due to the "destructive" global economic order and unfair trade liberalisation. For example, African markets are flooded with subsidised agricultural goods from Europe – including chicken meat, dairy products and tomatoes. The result is that African farmers lose their livelihoods. So far, the demand for "fair" trade relations, as expressed by Gerd Müller, the German federal minister for economic cooperation and development, amounts to mere propaganda, Bambu argues, as long as it does not "translate into tangible policy".

Reference
Henning Melber (ed.), 2019: Deutschland und Afrika – Anatomie eines komplexen Verhältnisses (only available in German). Frankfurt, Brandes & Apsel.