Higher education
The people want to learn
An affordable private-sector college has been growing fast in Brazil in recent years. Its curricula are geared to the labour market. Gudrun Busch of the KfW subsidiary DEG discussed Anhanguera's business model in an interview with Hans Dembowski.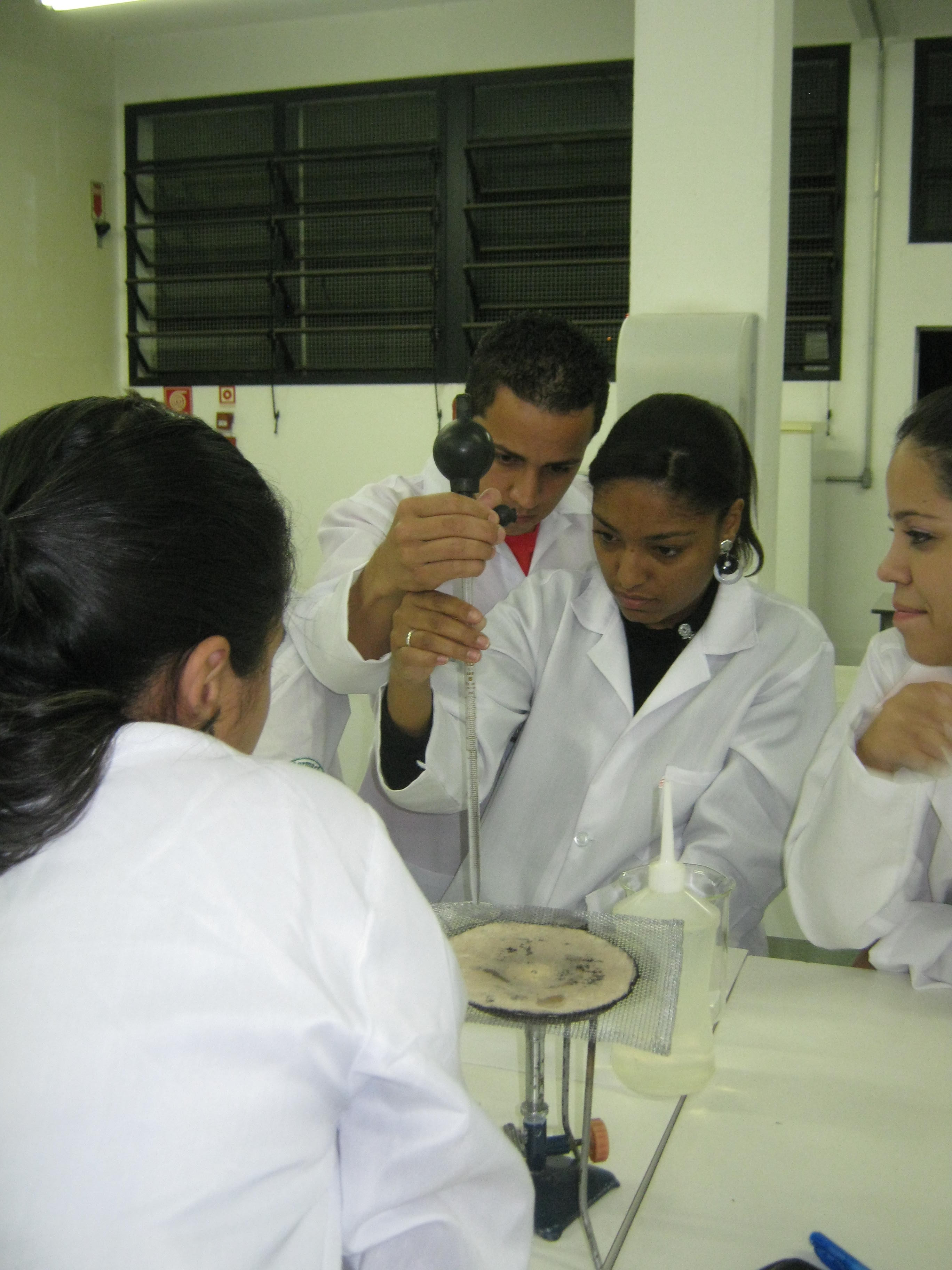 Dembowski
What does the future hold for Anhanguera University?
Well, it looks as though the company will merge with Kroton, another huge education provider in Brazil. Kroton's interest in Anhanguera, however, is proof of the success of the college, so I don't expect the campuses and curricula to change much. Brazilians are quite keen on expanding their knowledge and their skills, so there are many companies in the education sector. Consolidation has been going on for a couple of years, and Anhanguera itself has been a strong player in that trend. It acquired many other competitors.
Anhanguera has grown fast – could you give a few numbers please?
Sure. Antonio Carbonari Netto established the institution in Anhanguera, a suburb of Sao Paulo, in 1994. In 2006, it was already running 11 campuses and counted 23,500 students. At the end of last year, it had 412,000 students on 278 campuses and in 133 learning centres. These centres are not full-blown colleges; they only offer a few courses and, to a considerable extent, rely on video tutorials, e-learning and other forms of long-distance teaching. Anhanguera, however, did not only grow by buying other companies. It also kept on setting up new campuses and learning centres, replicating its successful approach to teaching. 
Doesn't such a great speed thwart the quality of teaching?
Well, that question worried us too, but the data we have are convincing. Surveys show that the students are really satisfied with what Anhanguera offers. Brazil's Ministry for Education checks the quality of education providers too, and once again, the results for Anhanguera are above average.
Why does Anhanguera attract students?
The courses are good and do not cost much. Anhanguera charges 320 reais – the equivalent of  € 125 – for one semester in business administration. At other colleges, tuition is more expensive. Moreover, Anhanguera uses economies of scale to reduce the costs of textbooks and other relevant items. The most important publications cost only 20 % of the standard price you pay in bookshops, because Anhanguera makes deals with the publishers to produce huge special editions. The content of these books is the same as in the original versions, but they don't look quite as nice. They all have the same orange cover. For Anhanguera, this colour has been part of the brand ever since a water damage in the early years was cheaper to repair with orange colour than with the standard white. With white colour, they would have had to repaint the wall several times. With orange, one go was enough.
We are often told that universities in developing countries and emerging markets don't teach what the labour markets require. Is studying at Anhanguera really worth the effort?
Oh yes, certainly. Anhanguera's programmes are geared to what employers need. That is evident in the courses on offer: business administration, information technology, architecture, electrical engineering et cetera, as well as subjects like social work or physiotherapy. In our eyes, Anhanguera is more like a polytechnic or a professional college than a full-fledged university. The emphasis is always on teaching; research is hardly noteworthy. An Anhanguera degree definitely improves a person's opportunities in the labour market. Brazil's economy has been growing fast in the past years, and skilled staff is in great demand. I know of a young women who became the human-resources manager in a cinema while she was still studying for her MBA at Anhanguera. This job obviously does not demand great expertise, but she is making money and is assuming responsibility – and she is using what she is learning at school.
If Anhanguera degrees didn't make a difference in the labour market, students would certainly know – and their motivation would probably collapse.
Exactly. Anhanguera is basically a night school. Getting a degree really takes a lot of effort. In the daytime, almost all students go to work. They need to earn money after all. And in a megacity like Sao Paulo, commuting itself is stressful. Students spend two or more hours every day riding buses from their homes to work, from work to campus and back home again. After classes, they'll only get to bed at midnight. Many have to get up at five or six in the morning. And after their workday is over, they're off to campus again. They are driven by aspirations for a better life thanks to higher education. Their attitude is typical of Latin America. The people want to learn, and they want to improve their fate.
Do the students get any government support?
There is a system of government-sponsored student loans. The money has to be repaid, but the conditions are fair. Last year, some 80,000 Anhanguera students benefited from such student credits. This year, the figure is set to rise to 100,000.
Studying at the state-run elite universities, however, does not cost money.
No, it does not. In German eyes, Brazil's education system is hardly fair. The Universidade de Sao Paulo – USP for short – is run by the government and has an excellent international reputation. USP does not charge tuition fees. The entrance exams are really tough however. Government-run high schools don't prepare their graduates for this challenge. Even the graduates of expensive private-sector high schools normally need one year of tutorials to pass, and those tutorials cost yet more money. With very few exceptions, only the children of the better off manage to pass USP's entrance exams. Basically, this system serves the elite.
Is it politically controversial?
Well, according to a law of October 2012, federally owned universities will have to accept at least half of their students from public-sector high schools in four years, and half of those students will have to be from low-income families. We'll see how that plays out. The range in the education sector is vast, and people grasp whatever opportunities they get. As I mentioned earlier, Brazil's economy has been growing fast for quite at time, and many people's standard of living has improved. Colleges like Anhanguera have contributed to making that happen.
Why did DEG decide to grant a loan to Anhanguera?
We first became aware of Anhanguera when a subsidiary of Patria, an equity fund, invested in the company. Patria is a long-term partner of ours. We appreciated the step because Anhanguera is doing good work and enhancing many people's opportunities. Later Anhanguera needed more capital in order to expand. In cooperation with the World Bank Group member International Finance Corporation and the French development financier Proparco, we considered Anhanguera's plans worthy of both credit and support.  In 2009, we made a loan available to the amount of € 15 million and a 5-year term, so Anhanguera could establish new campuses and expand its course portfolio. The loan agreement includes some shareholder rights on our side. In our eyes, employment at Anhanguera mattered to. The company has a staff of more than 10,000, more than half of whom are women, and its suppliers create yet more jobs, including for janitors and gardeners, in security and student restaurants, et cetera. A final consideration was that Anhanguera is a socially engaged corporate citizen, running adult literacy courses in local communities as well as libraries that are open to children and youth in general.
Gudrun Busch worked for the DEG office in Sao Paulo until the end of 2012 and now heads the Financial Sector Department at the head office in Cologne. DEG (Deutsche Investitions- und Entwicklungsgesellschaft) is a subsidiary of KfW. Its mission is to finance private-sector development in developing countries and emerging markets.
Gudrun.Busch@deginvest.de
Correction, 18 May 2013: The initially published version of this interview stated that inequality in the education sector was not big topic in Brazil, without mentioning legisation to force public-sector universities to accept more students from disadvantaged families. We apologise.