Amitruck
Uber for trucks
GreenTec Capital Partners has already invested in some very promising companies. One example is a Kenya-based technology platform called Amitruck.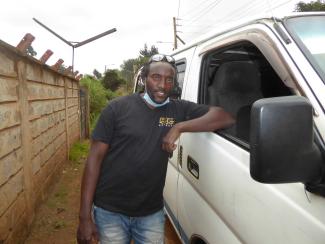 Amitruck
It works like Uber, but with trucks. The platform links truck drivers and their vehicles with customers and also optimises the routes. The drivers transport all kinds of goods to the customer.
Cargo transport is very expensive in Africa and costs about five times more than in industrialised countries, according to Amitruck. Goods are primarily transported by road since many regions lack the infrastructure for rail or air traffic. The platform aims to contribute to the improvement of logistics and transportation infrastructure in Kenya.
GreenTec Capital Partners invested in the start-up right when it was founded. This year, Amitruck has already collected over $ 4 million in investors' funds. For a company that has only been on the market for two years, that is a remarkable success. Amitruck is recording double-digit growth rates every month, which has now allowed it to expand to Uganda, Rwanda and Tanzania. Amitruck consists of a team of over 50 employees who maintain and market the app. The platform now has over 4000 drivers under contract. The company helped bring them from the informal to the formal sector, and they now earn a steady income.

Sabine Balk is a member of the editorial team of D+C Development and Cooperation / E+Z Entwicklung und Zusammenarbeit.
euz.editor@dandc.eu