Manufacturing
Made in Chibombo
In the town of Chibombo in central Zambia about 100 km north of the capital Lusaka, an important part of Zambia's industrial future is taking shape. On a 600 hectare plot here, a unit of China's Jiangxi United Industrial Investment Ltd is building and starting to operate a multi-facility economic zone (MFEZ). When completed, the Jiangxi MFEZ will be a combination of industrial park, technical innovation centre and agricultural processing zone.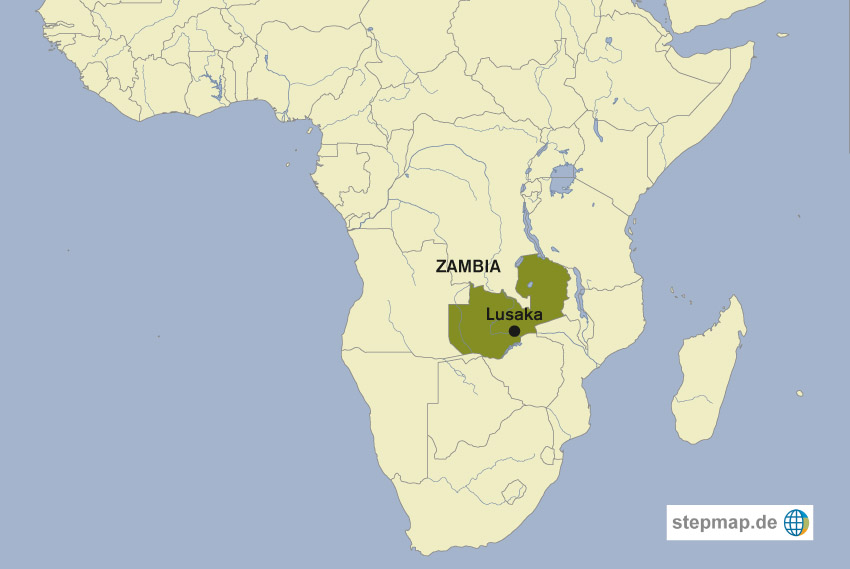 stepmap.de
Jiangxi United has pledged to invest $ 600 million in the project, under China's massive Belt and Road infrastructure Initiative. For Zambia, the Chibombo project is part of an effort to build up its manufacturing sector and diversify its economy away from dependence on agriculture and mining.
The Chibombo site will be fully operational by the end of 2021, according to General Manager Xu Jianfeng. So far, five Chinese companies have agreed to invest a total of $ 160 million there:
Golden Eagle Tobacco is investing $ 100 million in tobacco planting and processing.
V.L. Pharmaceutical is investing $ 30 million in a medical-equipment manufacturing.
Jiangxi Xinhu Steel is building a $ 20 million steel processing plant.
Sun Line International Logistics is setting up a $ 5 million in a logistics service centre.
The Electric Porcelain Branch of the Jiangxi International Chamber of Commerce is building a $ 5 million electrical insulator factory.
The tobacco plantation and processing facility, as well as a concrete-making base, are already up and running, Xu says. In all, 500 jobs have been created so far at the site, and project managers expect that number to grow to 1,800 by the end of 2021 and to 6,000 by 2025.
While looking for additional investors, Jiangxi United has spent more than $ 40 million on infrastructure such as roads and plans to spend $ 60 million more on infrastructure over the next three years. The wider infrastructure plan includes building a job skills training institute, a service centre for small and mid-sized enterprises in the area, a medical clinic and a police station.
Generally, special economic zones such as an MFEZ benefit from relaxed tax and/or customs regulations to attract investors. Zambia's Trade and Commerce Minister Christopher Yaluma toured the project in February and said the government will support the project with "incentives that will attract more investors". He added: "This is one of the fastest-developing economic zones in the country."
Similarly, Zambian Vice-President Inonge Wina toured the project in June 2021 and said it will boost the region's industrial base. Apart from creating manufacturing jobs, the project will spur investment in other sectors, such as housing development, she said.
The Jiangxi MFEZ is only a small part of China's investment in Africa. China pledged $ 60 billion for Africa at a summit in Beijing in September 2018. This has massively stimulated Chinese-African trade. By 2019, trade between China and Africa grew about 20-fold compared to the year 2000, reaching $ 209 billion. In the same year, Chinese foreign direct investment in Africa reached $ 49 billion, according to the Chinese government.

Derrick Silimina is a freelance journalist based in Lusaka. He focuses on Zambian agriculture and sustainability issues.
derricksilimina@gmail.com