Human rights
Legal frameworks to protect disabled people
Human rights apply irrespective of nationality, religious affiliation or skin colour – and obviously irrespective of any disability a person might have as well.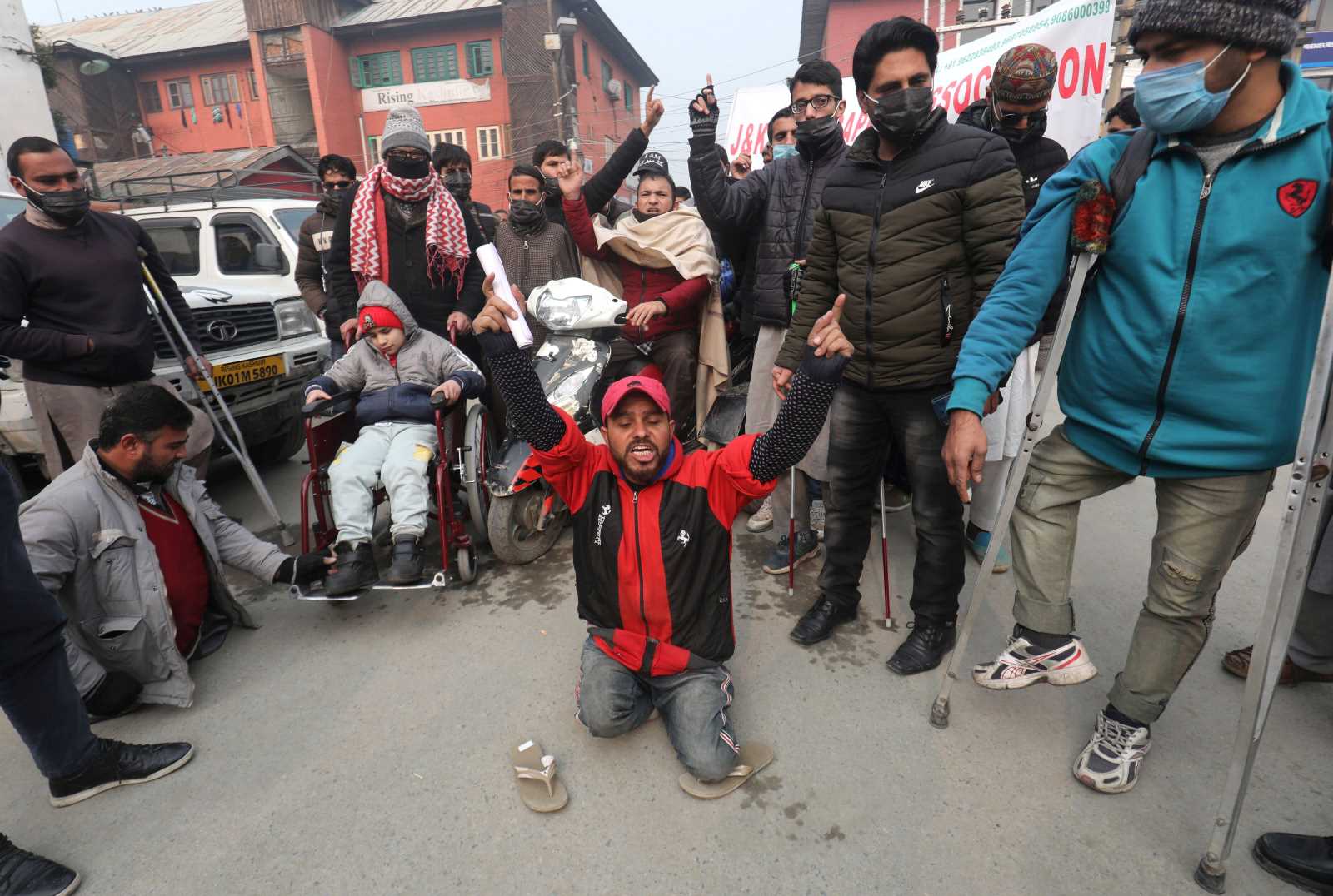 picture-alliance/EPA-EFE/FAROOQ KHAN
However, the Universal Declaration of Human Rights adopted by the UN in 1948 is not a binding treaty under international law (see Michael Windfuhr on www.dandc.eu). For a long time, upholding the human rights of disabled people was thus merely a moral obligation.
That has changed. In the 21st century, legally binding frameworks have entered into force. The question is thus no longer what governments and civil society can do, but what they must do to safeguard the rights of people with disabilities.
One milestone was the UN's adoption of the Convention on the Rights of Persons with Disabilities (CRPD) in 2006. The goal was to promote, protect and ensure human rights and basic freedoms for all disabled people. In Germany, the CRPD was adopted in national law in 2009.
The CRPD is an overarching framework for non-discrimination and equal opportunities that encompasses civic, political, economic, social and cultural rights. Among other things, it guarantees access to the legal system, education, health care and jobs. Furthermore, it makes explicit reference to international development cooperation and humanitarian aid. Signatory states are obliged to involve disabled people in all international programmes, including those rolled out in response to natural disasters and violent conflict.
Equally important is the UN's 2030 Agenda for Sustainable Development which was adopted in 2015 (see Sabine Balk on www.dandc.eu). It is designed to improve living conditions worldwide in a lasting way and protect our planet at the same time. At its heart are the 17 Sustainable Development Goals (SDGs) that are to be achieved by the year 2030. They serve as a roadmap, spelling out clear targets for governments and civil society.
All UN members have committed to achieving the goals at national and international levels – particularly in regard to the poorest and most vulnerable people. Some SDGs list persons with disabilities as a specific target group. For good reason, that is the case for the SDGs regarding education, employment and public infrastructure. In these areas, exclusion is indeed a huge problem.
Two central principles of the SDG agenda are the promises to "leave no one behind" and to "reach the furthest behind first". Everyone should stick to them. That would be a big first step towards ensuring that all people fully enjoy human rights – including those with disabilities.

Rainer Brockhaus is CEO of CBM Christoffel-Blindenmission / Christian Blind Mission.
rainer.brockhaus@cbm.org