Côte d'Ivoire
Reform-oriented Côte d'Ivoire has come to a standstill
In Côte d'Ivoire, the controversial third term of President Alassane Ouattara has begun. The country is one of Germany's "reform partners". Germany's Federal Government would have been well advised to do more to promote fundamental principles such as democratic participation, separate branches of government and the freedom of expression.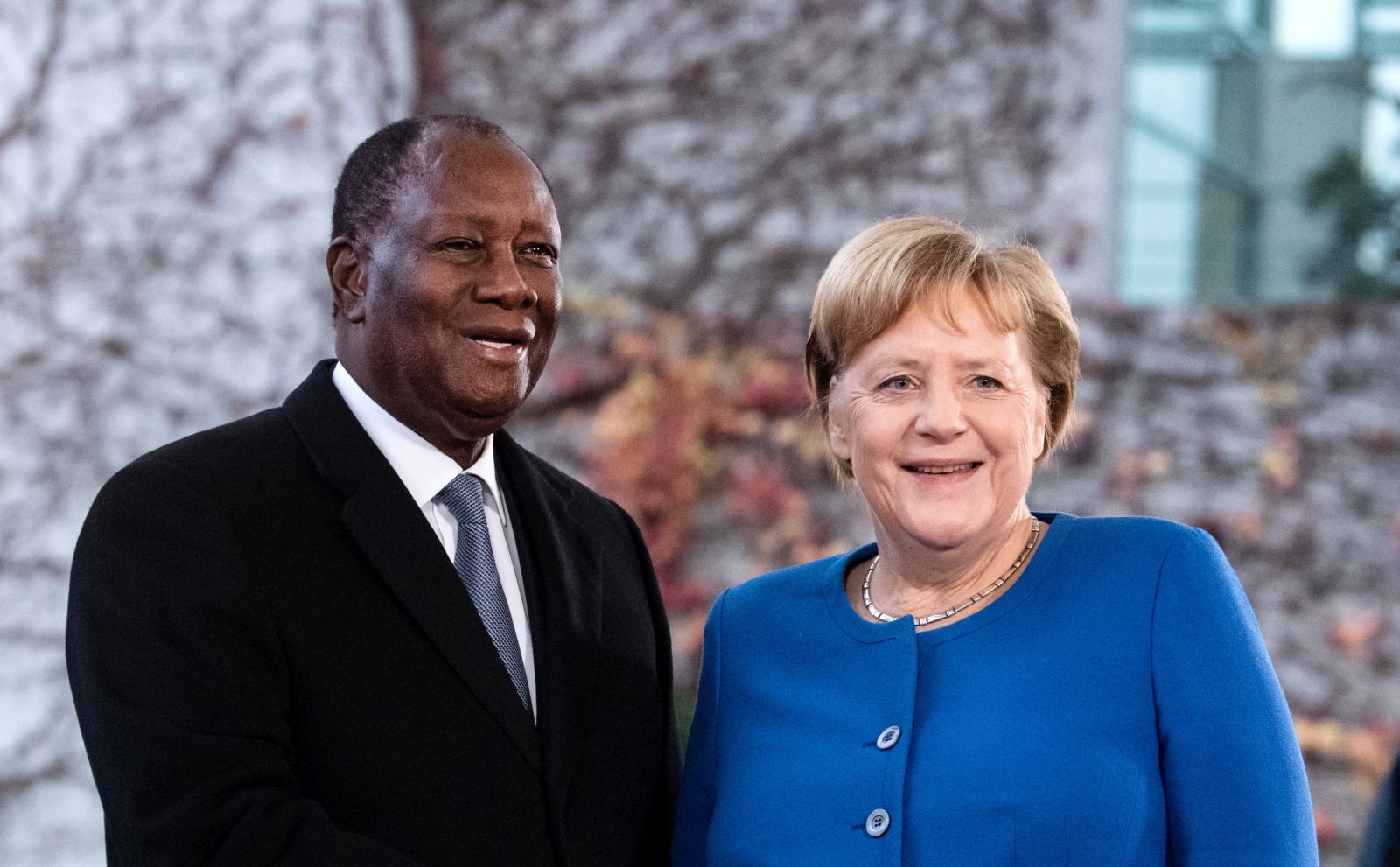 Bernd von Jutrczenka/picture-alliance/dpa
In December, Ouattara was inaugurated as president of Côte d'Ivoire for the third time. It was most controversial that he ran once more, and the election was overshadowed by riots that left 85 people dead and several hundred wounded (see Anderson Diédri in D+C/ E+Z e-Paper 2021/01, Tribune section).
In the eyes of German and European leaders, however, Ouattara's re-election is not a problem; they only condemn the violence. Germany's Federal Ministry for Economic Cooperation and Development (BMZ) has stated that a broad range of reform programmes have made good progress under Ouattara. In 2017, it declared Côte d'Ivoire to be one of its "reform partners". This category of countries gets special support and is considered to be particularly geared to reforms (see Hans Dembowski in D+C/E+Z ­e-Paper 2020/07, Monitor section). According to the BMZ, Germany's Federal Government is paying close attention to the performance of Ouattara's new government.
The BMZ emphasises that Côte d'Ivoire's top court, the Constitutional Council, allowed Ouattara to run for the third term. The problem, however, is that it is the president who appoints the Council's chief as well as three additional judges, who together constitute the majority. The speaker of the parliament appoints the other three top judges.
The opposition in Côte d'Ivoire sees its democratic rights violated. Such feelings are not just about decisions taken by the Constitutional Council. The credibility of the policymakers who claim to act on behalf of the people is at stake given that elections no longer seem to offer opportunities to opt for change.
The opposition told supporters to boycott the elections. In response, the government started to ban public rallies in mid August 2020. At that point, security forces had already dispersed opposition demonstrations several times and arrested many participants. When people are denied the right to initiate political change at polling stations, they express their anger in the streets.

The role of the west
Côte d'Ivoire is a sovereign nation. Western leaders are not in a position to decide whether Ouattara's third term is constitutional or not. Nonetheless, they – including German leaders – must take a clear stance on fundamental values such as democratic participation, separate branches of government, freedom of expression or the right to life and liberty. Upholding these principles must be a precondition for cooperation and even more for a country being defined a reform partner.
Germany should have become involved more actively as a mediator in Côte d'Ivoire, ensuring the opposition was not isolated. Moreover, Germany should have deployed election observers, safeguarding voters' right to elect policymakers of their choice.

Nice rhetoric, no action
Germany's Federal Government did not make comments beyond stating it accepts the Ivorian court's decision. The EU only uttered a few admonishing words. Quite obviously, the EU as a whole could exert more pressure than any individual member state. Europe bears a responsibility for sustainable development cooperation, which must include following core principles.
The German approach of focusing development cooperation on reform-oriented countries makes sense, and the EU should adopt it too. An option would be to apply the so-called Copenhagen criteria, which all countries must implement, in development contexts. The criteria include stable institutions, democracy and rule of law as well as respect for human rights and the appreciation of minority rights. These criteria do not only make sense in development contexts, of course, but should guide diplomacy in general. Admonishing words are simply not enough.

Christoph Hoffmann is a member of the German Bundestag and serves as the liberal Free Democrats' spokesperson for international development.
christoph.hoffmann@bundestag.de