Multinationals
The world's pill factory
Indian pharma companies are supplying developing countries with affordable medicines and helping to contain health-care costs in developed countries. The sector is becoming ever stronger.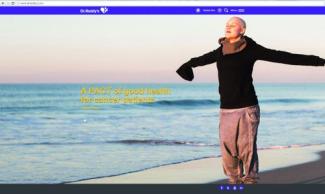 www.drreddys.com
Starting with Ayurveda and Yoga, age-old health traditions, India's contribution to global health care has spanned across the realms of alternative medicine, supply of doctors and nurses and medical tourism. Hundreds of thousands of patients from all over the world come to India for low cost, good quality medical interventions.
India's most important contribution to global health care, however, is made by its pharmaceutical sector. Medicines made in India are found in almost every country. Indian companies develop and manufacture formulations for most countries in the world and also make active pharma ingredients for other pharma companies. These medicines are in demand all over the world. Moreover, Indian pharma companies offer services linked to the development of new drugs, including clinical trials. They are also increasingly becoming active in the field of biosimilar and other innovative medicines.
Most procurement agencies for developing countries depend on India. This is evident in various data, including the following:    
Of the essential medicines that are used in developing countries, 70 % to 90 % are made in India.
UNICEF sources 50 % of its medicines for developing countries from India.
80 % of the AIDS treatment drugs that Doctors Without Borders (MSF) issues in over 30 countries are from India.
Over 100 countries depend on India for affordable and quality medicines, vaccines and medical supplies. This means that health services for 80 % of the world population rely on Indian pharma. Thanks to Indian pharma companies, the cost of treating AIDS patients has gone down from $ 50 per day per person to one dollar. Millions of patients thus have access to life saving medication.
Every fifth generic drug in the world comes from India. "Generic" drugs are chemically the same as brand-name drugs, and they are produced once patents expire or no exclusivity exists.
Impact on developed world
India's industry is making a difference in the developed world as well. Some say it has become the "backbone of health care" in the USA. Over 40 % of generic drugs prescribed in the USA are from India. A host of essential, life saving drugs would be in short supply in North America and Europe if they weren't supplied by India. This includes research-intensive, innovative anti-cancer medications.
India has become the world's third largest pharma producer in terms of units of medicines and 14th largest in terms of dollar value. In the financial year 2013/14, India's domestic pharma market was worth $ 16.4  billion and the country's exports amounted to $ 15.6 billion. Indian companies ensure national self-sufficiency because they meet the bulk of India's pharma requirement, and on top of that, they export goods worth almost the same total amount.  
Export statistics show interesting trends. Three of them are:  
In the financial year 2013/14, the USA accounted for 34 % of the Indian pharmaceutical exports, followed by Europe (26 %) and Asia (20 %).  
Exports to Africa increased at the very substantial compound annual growth rate of 21 % from 2009/10 to 2013/14, with anti-malarial and anti-retroviral HIV/AIDS drugs being the largest components.
India produces 60 % of the world's vaccines and exports them to 150 countries.
Several factors are driving the demand for Indian pharmaceuticals. For example, rich-nation governments face tough budget constraints and must stop the escalation of health-care costs, which, to a large extent, is caused by high-priced branded drugs. Developing countries need affordable medicines as well. Around the world, moreover, societies are ageing, which means that the disease burden is growing.
In this setting, Indian-made generics matter very much. Research and development, moreover, are less expensive in India as well. The costs often amount to 20 % to 30 % of those in the USA. This matters especially in view of the fact that the established pharma multinationals have lately become less innovative than they were in the past. India, moreover, has a large talent pool, with about 700,000 science and engineering graduates every year.
Industry analysts, however, insist that Indian pharma must still rise to some challenges. It is said, for instance, that it does not respect intellectual property rights appropriately. The truth, however, is that Indian law has been made fully compliant with the World Trade Organisation's Agreement on Trade-Related Aspects of Intellectual Property Rights (TRIPS). WTO rules, however, allow governments to grant compulsory licenses when that is required for public-health reasons. Critics argue that India has rejected some patent applications, but the counter argument is that those were flimsy and sought protection for known innovation, not novel ones. On the other hand, India has recently granted hundreds of pharma patents to foreign multinationals. Law enforcement is improving. India's performance is certainly better than its reputation in regard to intellectual property.
Another issue is quality management. Pharma regulations around the world increasingly mirror those of the USA and EU. Indian companies will have to comply with such global standards. At the same time, it needs to be pointed out that more and more Indian production  sites are being approved by regulators worldwide, including those in the US, EU, Brazil, Australia, Russia, Mexico and South Africa. No doubt, India is on the right track.
In the past three decades, India has become a pill factory to the world. Indian pharma is likely to move up the value chain. The last three decades have seen a move up from active ingredients to generic formulations to specialty drugs. The sector is becoming ever stronger. Its companies are set to perform ever more demanding tasks and they are ready to cooperate internationally with governments, international organisations, service providers and pharma companies. The endeavour is not just making health care cheaper, but also making high quality, difficult to make medication more accessible and available to a large mass of people all over the world, and that is why these medicines should exist in the first place.
Deepak Sapra is  Vice President at  Dr. Reddy's Laboratories and heads their global custom pharma business.  
deepaksapra@drreddys.com