Social media
Tackling disinformation
Fake news is being spread in regard to both the novel coronavirus and vaccinations. Humanitarian workers must confront such disinformation, which is spread online. Agencies are shoring up their response.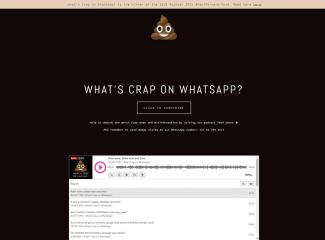 Screenshot: www.whatscrap.africa/
Fact checking is crucial (see Mona Naggar in D+C/E+Z e-Paper 2020/11, Covid-19 diary). Kate Wilkinson, the deputy chief editor of Africa Check, is committed to the cause. Africa Check is an agency that applies various methods to find out whether statements made in public are accurate and fact-based. It publishes its findings. Wilkinson wants her work to help aid workers argue the pro-vaccination case convincingly. However, Wilkinson says that it is impossible to reach every single person who was exposed to a falsehood.
Fact checking should be proactive, Wilkinson says. Accordingly, Africa Check published an extensive fact sheet based on all available information on vaccinations as well as approval-procedures for pharmaceuticals in South Africa. The idea is to give people guidance concerning the questions they should ask about vaccinations and the sources they can depend on to find out whether information is true or not.
Fact checkers are not averse to humour, Wilkinson told this year's digital Humanitarian Congress. She has launched a podcast called "What's crap on WhatsApp" and sends it out to 6,000 people twice every month. The mission is to point out fake news on WhatsApp by making fun of it. The responses have been enthusiastic, she says, so she feels encouraged to keep testing new and entertaining approaches to spreading information.
According to her, it is essential to disrupt the flow of fake news. When people are shocked, frightened or angry, their capacity to critically assess a message is reduced dramatically, Wilkinson warns. It is therefore important to make the audience pause and think before they share information.
D+C/E+Z contributor Urvashi Aneja of the Indian think tank Tandem Research agrees, not least because some people share disinformation they know is false simply because they are bored. Cultural dimensions matter too. For example, she says, there is an Indian habit of sharing news in the morning without considering it important or serious. Aneja says it is necessary to assess more diligently why people are hanging around without anything better to do than "sharing random trivia by smartphone".

Links
Africa Check:
https://africacheck.org/
What's crap on WhatsApp:
https://www.whatscrap.africa/