Environment
Endangered hippos
At Lake Tanganyika in Burundi, more than 20 hippos have been killed in only two years time. Humans encroach the animals' habitat and regard them as dangerous.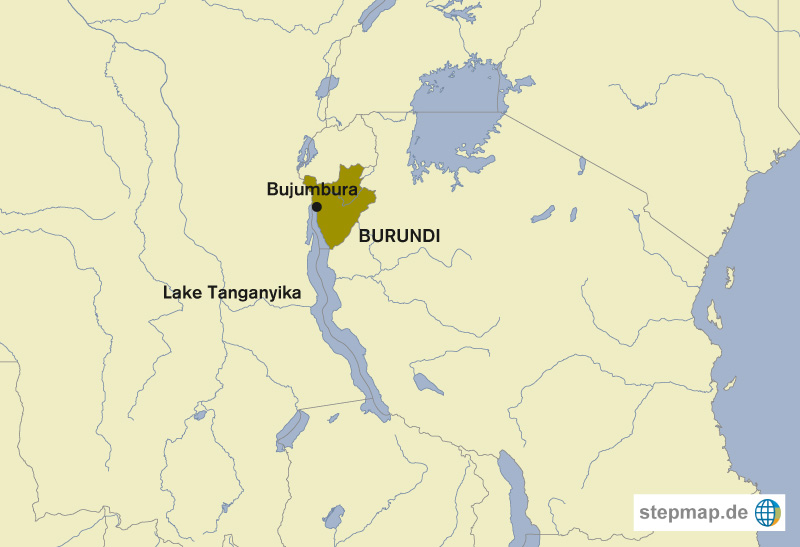 stepmap.de
Lake Tanganyika is the second largest lake in Africa. It is shared by Burundi, Tanzania, Zambia and the Democratic Republic of the Congo. The lake is home to abundant wildlife, including 500 to 600 hippopotamuses.
However, people are building more and more settlements on Burundi's lake shores, thus reducing the mammals' places of retreat, reproduction and feeding. Nowadays, hippos that leave the water at night in search for food come to far away human settlements. For instance, last November, a large hippo was sighted in a water retention basin in front of the national radio and TV station in Kabondo, a district of the capital Bujumbura. Security forces killed it on the environment minister's order. He argued that the animal was wounded.
About 20 hippos have been killed since 2016. Ditches were dug on the lake's shores to trap the animals when they leave the water. Some Burundians appreciate the meat.
According to Gaspard Ntakimazi, an environmental scientist and university professor, it is high time to protect the hippopotamuses, limit pollution and stop building lakefront settlements. If hippos show up in the water basins of residential areas, he says, they should not be killed, but chased back into the lake. People should make a lot of noise to drive the pachyderm away.
However, the fast growing population needs land. Accordingly, people have settled along the river Ruzizi which flows into Lake Tanganyika. This river serves as a breeding ground for fish and crocodiles and as a reproduction site for hippopotamuses.
Samuel Ndayiragije, general director of the Burundian office of environmental protection (office burundais pour la protection de l'environnement – OBPE) laments the bad relationship between humans and aquatic animals. Hippos are not as dangerous as Burundians think they are, he argues – as long as they don't get attacked. People have to learn to cohabit with this endangered species. He wants people to respect the hippos' reproduction areas and grazing grounds.
Strictly applying the Burundian water directive would be useful. It limits cultivation and construction to 150 meters off the shore of Lake Tanganyika and 50 meters off rivers and lakes in the north of the country. In the real world, things are different. The lakeshore is lined with residential buildings and hotels.

Mireille Kanyange is a journalist and works for Radio Isanganiro in Burundi.
mika.kanyange@gmail.com