Climate finance
Ambiguity instead of accountability
The international community still lacks a clear definition of what kind of funding counts as climate finance. Future climate summits must resolve this issue. Global action hinges on it.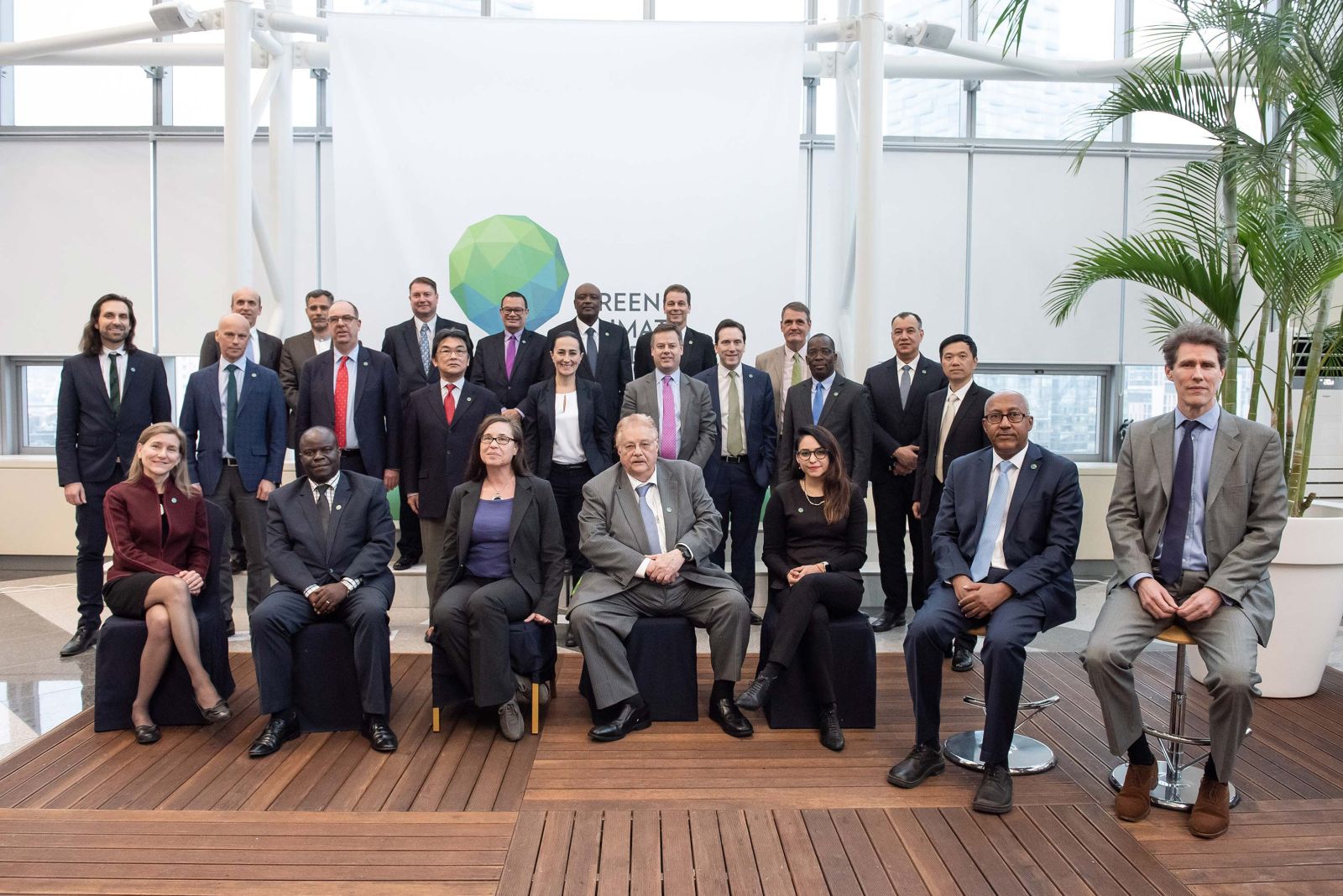 GCF
In 2009, the UN climate summit in Copenhagen famously failed to agree on a comprehensive agreement. Instead, a rudimentary Copenhagen Accord was adopted. It included a commitment of the industrialised nations to jointly mobilise "100 billion dollar per year by 2020 to address the needs of developing countries". This funding was to come from a "wide variety of sources, public and private, bilateral and multilateral, including alternative sources of finance." Obviously, the provision of adequate climate finance is also a pillar of the Paris Agreement, the conclusive contract concluded in 2015 to keep global warming below two degrees at most and preferably below 1.5 degrees.
Moreover, the Copenhagen summit decided that a significant share of adaptation funding was supposed to be delivered through a new Green Climate Fund (GCF), the governance structure of which would provide for equal representation of developed and developing countries. One year shy of the 2020 deadline, two questions arise:
What progress have developed countries made in fulfilling their promise?
What role does the GCF play in channelling those financial flows?
There is no straightforward answer to the first question. Ten years after Copenhagen, we still do not have a commonly agreed definition of what counts as climate finance. Nor is there an agreement on how much of the $ 100 billion per year should come from public sources rather than private ones.
The latest climate summit in Katowice in December 2018 discussed two climate finance reports. One was prepared by the Standing Committee on Finance of the UN Framework Convention on Climate Change (UNFCCC), the other was prepared by the Organisation for Economic Co-operation and Development (OECD), an organisation of high-income countries. Both documents are useful, but the information they provide does not add up to an entirely conclusive picture.
The good news is that both reports give some evidence of climate finance increasing, potentially even fast enough to reach the sum of $ 100 billion next year. At the same time, they show that the flows nonetheless fall woefully short of what was promised, let alone what is needed.
The UNFCCC report was drafted as the latest in a series of biannual assessments of public climate-finance flows from developed to developing countries. It covered the years 2015 and 2016, stating that such flows increased 30 % in those two year, reaching $ 55.7 billion in 2016. The OECD report assessed public climate-finance flows from 2013 to 2017. According to it, there was a 44 % increase in that period, with funding rising to $ 56.7 billion in 2017.
Both reports show that donor governments still overwhelmingly prioritise funding the reduction of emissions over building resilience in recipient countries. A mere quarter of public flows serve adaptation purposes.
Unfortunately, the reports do not tell the full story because they shy away from many relevant issues:
They do not assess to what extent climate finance is provided on top of official development assistance (ODA). Such "additionality" was promised in Copenhagen.
The reports do not deal with the predictability of funding. Predictability is essential for facilitating the policy ownership of developing countries.
While they do show whether public funding was delivered in the form of loans or grants and that loans are still the lion share of the money delivered, neither report lists the (lower) grant equivalent value.
The reports do not elaborate what kind of climate finance is adequate. Should adaptation support occur in the form of grants or loans? Should adaptation funding be even more prioritised for least developed countries (LDCs) and small island developing states (SIDS)? They have done the least to bring about climate change, but suffer the worst impacts. Is it legitimate to include as public climate finance money from export credit agencies, even though it is geared to generating income in donor countries? The OECD report does so. And what about the gender dimensions of climate finance? Only the UNFCCC has begun to consider this matter in its climate-finance reporting.
At the Katowice summit last year, developing countries wanted a comprehensive climate-finance accountability package to be adopted. It would have obligated rich nations to state in advance what funding they would make available. It would also have introduced a clear reporting procedure to check to what extent they lived up to the advance pledges. However, the developed countries rejected any attempts to define climate finance more precisely. They even refused to use common reporting time frames.
The reporting guidelines approved in Katowice are thus too vague. They allow developed countries to count an almost unlimited list of financial flows as climate finance. They can even include non-financial efforts, in the fields of capacity building and technology transfer, for example.
The current scenario is exasperating. It is impossible to precisely assess whether the $ 100 billion pledge will be fulfilled next year. Moreover, 2020 is also the year by which parties to the Paris Agreement are supposed to increase the ambition of their nationally determined contributions (NDCs) to climate protection. Commitments must be stepped up considerably to achieve the goals. However, many developing countries have stated that more ambitious action on their part will depend on increased support from developed ones.
By 2025, moreover, a new target for global climate finance is to be set, and the consensus is that it must exceed $ 100 billion. Developing countries insist on a new collective goal, based on joint deliberation and in tune with their needs. No doubt, the international community needs a clear definition of what climate finance is – and how much money developed country governments must make available. Since Copenhagen, ambiguity has clouded accountability – and that must change. Future climate summits must resolve this issue.

Prioritise the Green Climate Fund
The second major climate-finance controversy concerns the role of the Green Climate Fund. It is technically the largest multilateral climate fund and the newest addition to the global climate-finance architecture. It was established in the context of the UNFCCC and reports directly to UNFCCC summits. Developing countries overwhelmingly regard the GCF as the primary multilateral channel for supporting climate action under the Paris Agreement.
So far, governments of high-income countries have pledged $ 10.3 billion to the GCF. The sum includes $ 3 billion from the USA, of which $ 1 billion was already paid, while nobody expects the administration of President Donald Trump to transfer the remaining $ 2 billion. It is far from certain that other high-income countries are willing to make up the shortfall as developing countries demand. But even if the money was contributed, the GCF's financial clout would obviously remain quite modest. After all, trillions of dollars are needed to achieve the goals of the Paris Agreement.
The GCF is important nonetheless. By March 2019, it had 84 implementing partners, including multilateral development banks, UN agencies, bilateral institutions as well as multinational private sector banks. The majority of implementing partners (49) are regional and national institutions from developing countries, but, so far, the multilateral development banks received the lion's share. The GCF has so far approved 102 projects worth $ 5 million, of which the so-called "international access entities" got 84 %.
Quite obviously, that share is much too big for promoting the policy ownership of developing countries. Country ownership, however, is a core principle of the GCF. On the upside, GCF cooperation with national-level institutions has been promising. The crucial element is that national agencies must approve all projects, can submit proposals and elaborate country programmes.
From the perspective of developing countries, the GCF has several other advantages:
Developed and developing countries have equal representation on the 24 member board, and seats are reserved for LDCs and SIDS.
The GCF is unambiguously committed to sustainability.
It recognises that its funding must serve multiple purposes beyond climate action – such as poverty alleviation, broader environmental protection and gender equity, for example.
It commits 50 % of funding (in grant equivalent terms) for climate adaptation and also reserves half of its adaptation funding for SIDS, African states and LDCs.
Contributors to the fund cannot earmark funding, which is how governments of high-income countries are increasingly remote-controlling multilateral agencies.
The GCF has an important role to play, so it is frustrating that its long-term future is not guaranteed. It urgently needs more money. Not least in view of US obstruction, it is unlikely that the first formal replenishment round will be generous. The GCF will hold a pledging conference in early November, shortly before the next UN climate summit in Santiago de Chile. Norway and Germany have set a good example by announcing that they will double their contributions. Indeed, if contributor country governments want to prove to developing countries and emerging markets that they are serious about climate action, they must ensure that the GCF gets at least twice the $ 10.3 billion that they pledged in the first round.

Liane Schalatek works for the Washington office of the Heinrich Böll Stiftung, which is close to Germany's Green Party. She also currently serves as one of two Civil Society Active Observers in representing the views of civil society in Green Climate Fund proceedings.
liane.schalatek@us.boell.org