Violence against women
Wheels of justice
The course of justice can proceed slowly everywhere, but in a current case alleging multiple rapes by Malawian police officers the wheels of justice are grinding especially slowly, human-rights activists say.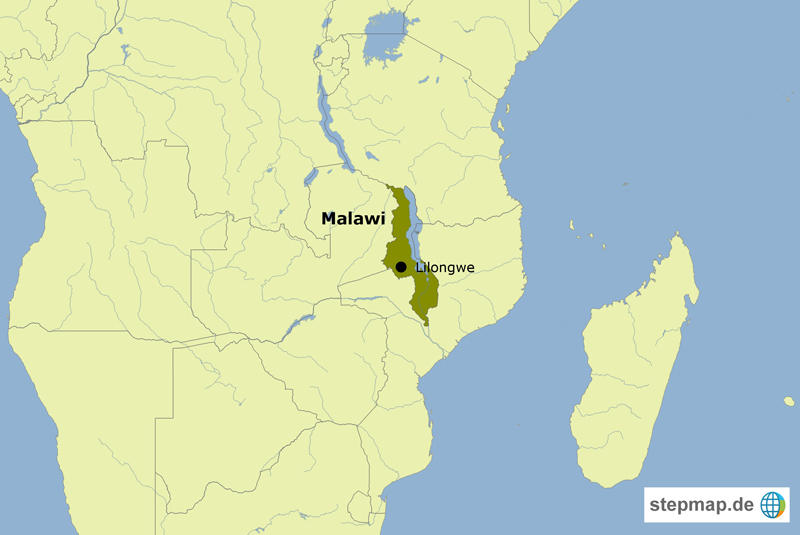 stepmap.de
The complaint centres on an ongoing police self-investigation following allegations that policemen assaulted and raped several women and girls during violent political demonstrations last October. Human-rights activists complain that this internal police investigation is moving suspiciously slowly.
While the police inquiry drags on, the state-funded Malawi Human Rights Commission has already reached its conclusion. It alleges in a report that policemen raped seven women and sexually assaulted one girl during the October demonstrations.
The assaults allegedly took place during mass protests in Lilongwe, Malawi's capital, against suspected mismanagement of last May's general election. Alongside the nationwide street demonstrations, opposition parties have challenged the election results in the Constitutional Court.
During the October demonstrations, police were themselves under attack by enraged protesters. One policeman was killed amidst the violence. In response, the police quickly arrested over 40 suspects.
Pointing to the swift arrests following the policeman's death, women's rights activists are asking why it is taking so much longer for the police to arrest suspected rapists from among their own ranks. In response, John Nyondo, deputy inspector general of police, says the investigation is making progress.
The critics – including The Women Lawyers Association, the Malawi Human Rights Defenders Coalition and the Women's Legal Resources Centre – claim the police are dragging their feet. The coalition has organised demonstrations to press for arrests of suspected police wrongdoers. The coalition has also published a report documenting the allegations against the police.
"Our hope is to get justice for the women who were assaulted and to punish the perpetrators," says Mphatso Iphani, a spokesperson for the Women Lawyers Association of Malawi, which has sued the police in an effort to speed up the internal investigation.
Agnes Nabanda, a relative of one of the alleged victims, sees hope in the filing of this lawsuit. "We hope there could be light at the end of the tunnel," she says.
The European Union has weighed in as well. It urged the authorities to take "swift and decisive" action to bring wrongdoers to justice.
Violations of human rights go beyond the current rape accusations against the police, however. According to an October 2019 report from Amnesty International, Malawi is seeing an escalating crackdown on human-rights defenders. The report alleges that activists from the Human Rights Defenders Coalition who have organised demonstrations protesting suspected electoral fraud have been "attacked by the ruling party youth cadres, intimidated and are facing trumped up charges."

Link
Amnesty International report:
https://www.amnesty.org/en/documents/afr36/1235/2019/en/

Raphael Mweninguwe is a freelance journalist based in Malawi.
raphael.mweninguwe@hotmail.com