Slum-dwellers
India's commercial hub is a city of migrants
Mumbai is India's commercial capital. Seen from above, it looks like a network of slums. Masses of people live in those disadvantaged settlements – but they nonetheless appreciate Mumbai's many opportunities.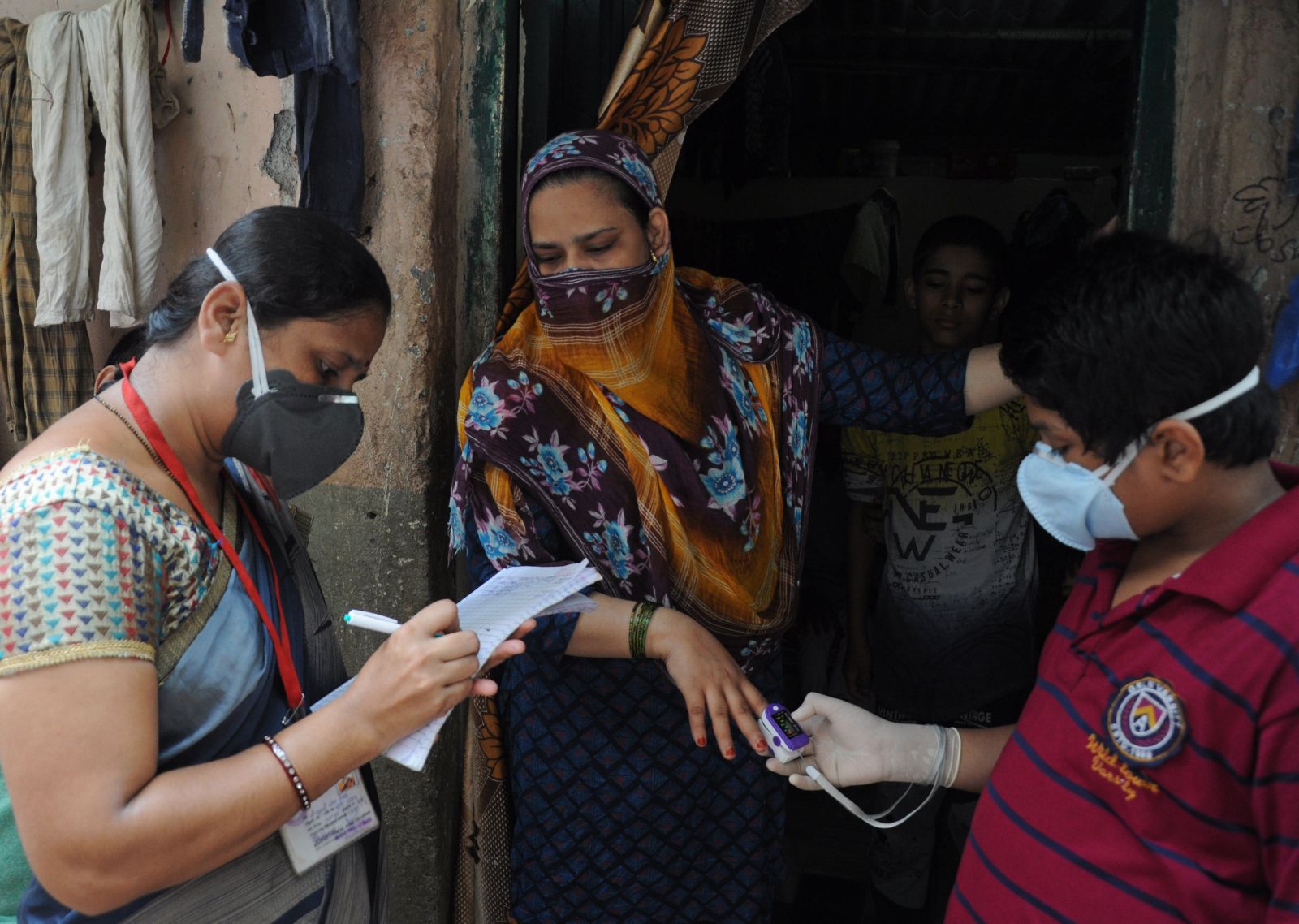 Ashish Vaishnav/picture-alliance/Zumapress
Mumbai – formerly Bombay – is widely acknowledged for many things, including its glittering nightlife, gregarious slum dwellings, suffocating congestion, extreme poverty, vibrant and violent political culture, glamorous film industry (Bollywood) and various hubs for the arts. Another important feature is that virtually every person residing in Mumbai is a migrant in a way or another.
Some have come from the surrounding areas, others from far-away places in India and neighbouring countries or even from overseas. The only variance is that some people arrived yesterday, others a few years ago and yet others have been here for several decades.
By Asian standards, Mumbai is a young city, founded 500 years ago by Portuguese colonialists. The agglomeration is still growing fast. It is now home to more than 20 million people, of whom more than 12 million live within the city limits. Since 2015, about 1 million have arrived. Not even half of them are from Maharashtra state, of which Mumbai is the capital. Maharashtrian newcomers tend to feel that they did not migrate at all, and indeed, the language they speak in their villages – Marathi – is the official language in Mumbai too. All other Indian languages, however, are spoken here as well, and so is English, the language of the colonial power that ruled India for three centuries.
When allowing migrants in, the city has never shown discrimination of colour, caste or religion. However, there are tensions, and the Shiv Sena, the major regional political party, often exploits them to entrench its power more deeply. It sometimes emphasises its Hindu identity, but can also turn against North Indians or South Indians. Like all political parties in Mumbai, it is often accused of corruption, nepotism and favouritism.
The city is overcrowded and has no space for new settlements. Nonetheless, it remains open to migrants. There is a pattern according to which families move here. First, an individual person – normally, though not always, a man – comes to the city in search of a job. He either lives in a small dormitory with other workers or rents a tiny room. Invariably, the location will be in a slum. The migrant's principal objective is to earn and save money in order to become able to invite other members of the family to follow. Those who must send money home to support particularly poor relatives in their native village may not succeed, however, and some particularly ill-fated people become prey to drugs peddlers or end up as sex workers. They are unlikely to ever escape the worst living conditions.
On the other hand, most migrants eventually achieve the goal of reuniting with their family in the city. Accordingly, they are likely to tell you that Mumbai showered gifts on them and made their lives bearable (this, by the way, was my own family's fate – see box). Mumbai is a city of opportunities where people manage to escape desperate rural poverty – and that is precisely why others keep coming.
Mumbai's population density is now 21,000 people per square kilometre. According to the 2011 census, 42 % of the population lives in slums. If all forms of low-income housing are included, that share goes up to 57 %.
Seen from above, the city looks like a web of slums. If you enter one of them, you will feel as though you have ended up in some sort of labyrinth — or hell. Gutters are open, and garbage is scattered everywhere. Cats, dogs and goats roam the trash piles — and so do rats, hens and impoverished naked children. Nonetheless, many slum dwellers feel they are thriving because disadvantaged families are better off here than in the villages. They are more likely to get enough food – and there are opportunities to find work, acquire new skills and see the children get a formal education.

Covid-19 and lockdown
Slum conditions are unhygienic, of course, and common diseases include malaria, cholera, dysentery, typhoid and jaundice. The majority of people live in one-room homes were physical distancing is impossible. Tarpaulin sheets often serve as roofs, and many huts are makeshift. Unsurprisingly, the novel coronavirus spreads fast. In spring, a random sample of 7000 slum dwellers was tested – and half of them were found to be infected.
The national government imposed a harsh lockdown on the entire country, and the poor slum population was brutally affected. People were stuck in crowded rooms, which they often shared with strangers and which lacked the circulation of fresh air. Moreover, they were no longer able to earn their living. Hunger made some of them rebel, only to experience barbaric police repression. All the while, Covid-19 was spreading among them. The death rate remained comparatively low, not least because people did apply hygiene rules such as mask wearing. The slum communities deserve praise for the discipline with which they have been warding off this crisis – but the middle classes tend to regard them only with scorn, accusing them of spreading the disease.
The truth is that the authorities are not ensuring public health in disadvantaged neighbourhoods. Even today, Mumbai slums typically do not have sufficient access to drinking water. According to official data, only 73 % of slums have government-provided community toilets, while less than one percent have "pay to use" toilets managed by a non-governmental organisation. Obviously, open defecation remains quite common.

Moving up eventually
Facing many-fold adversities, most migrants take their fate into their hands and actually do manage to improve their lot. Initially, they live in tiny slum rooms that resemble suffocating cells with no fresh air circulating. However, they typically move on to better homes eventually. What outsiders do not see at first glance, is that there are actually various degrees of slum quality.
Efforts to upgrade poor people's housing have made a difference. Some initiatives were driven by the government, others by non-governmental organisations. Residents of an improved slums typically have legal power supply, for example. Depending on the quality of a slum, the water and sanitation situation can differ considerably. The governmental Slum Rehabilitation Scheme has certainly delivered results. Moreover, the government has also run lotteries, providing some slum dwellers with affordable better housing. People have ample reason to assume that bribery played a role.
All summed up, however, the situation in the slums has hardly improved. New-arrivals keep moving in, so the population keeps growing, and the slum setting stays miserable.
In the past two decades, satellite townships have come up on the outskirts of the city, but the apartments are very expensive. Families of first-generation migrants cannot afford them. They do not get bank loans because they normally work in the informal sector. Their jobs are not safe, so they cannot show financial institutions the required documents. The new suburbs have thus become the home of the middle classes whose incomes depend on work for a formal business or a government agency. On the upside, the mere fact that people have moved to the suburbs has reduced population density in the city.

Rahman Abbas is a Mumbai-based novelist who writes in Urdu and English, and the recipient of India's highest literary award, the Sahitya Akademi Award, for his novel "Rohzin" in 2018. A German translation of this book was published by Draupadi Verlag (Heidelberg, 2018) with the title: "Die Stadt, das Meer, die Liebe". Penguin Random House India has acquired the rights to publish two novels, including Rohzin, in English in 2021.
rahmanabbas@gmail.com
On Facebook: https://www.facebook.com/rahman.abbas.12