Crop diversity
Seeds of prosperity
In Chimanimani, a remote region in east-central Zimbabwe, small-holder farmers are taking steps to reduce the economic impact of natural disasters.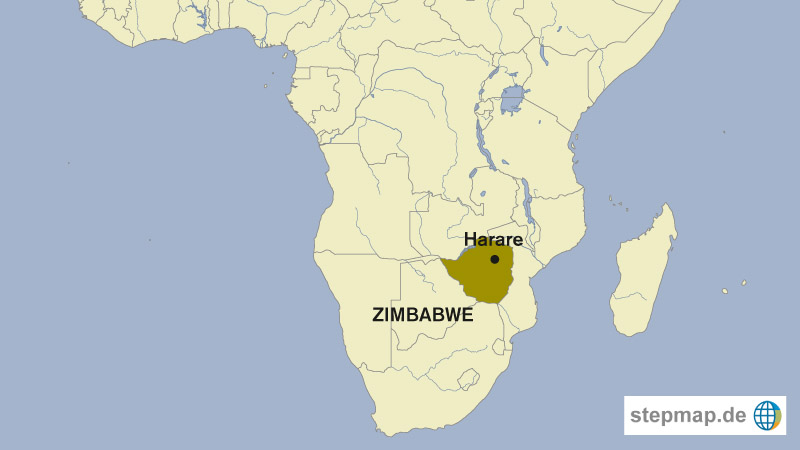 stepmap.de
Some 200 farmers use a modest building in a village to store seeds of a variety of crops, including okra, millet, cassava, sorghum, groundnuts and maize. The seed bank offers a kind of insurance: In case of a crop-destroying natural disaster, farmers can plant stored seeds to revive their farms.
Such a disaster struck in March 2019, when tropical Cyclone Idai swept through the region. The cyclone affected 270,000 people, claimed 340 lives and killed countless farm animals. It left behind a trail of destruction including vast tracts of unusable land and ruined stores of harvested grains.
Following that disaster, a UK-based charity called Voluntary Service Overseas (VSO) initiated the community-based seed bank. It launched the project together with the Tsuro (Towards Sustainable Use of Resources Organisation) Trust, a local civic group. The project is funded by UK's Foreign, Commonwealth and Development Office.
Within the community-based seed bank, farmers can store seeds but also exchange them amongst themselves. This bartering feature helps to clarify which strains farmers find most useful, for example by offering drought resistance.
Mainly, though, the seed bank is a hedge against climate risk. "In case of another natural disaster, I will just go to the seed bank and get seeds to sow in my fields," says Sherry Manjonjori, a farmer in the village of Nechirinda. She adds that having the seed bank nearby saves the cost of traveling to the town of Mutare, 150 kilometres away, to buy seeds.  
As an adjunct to running the seed bank, VSO volunteers train farmers in methods to improve yields and reduce risks. "We share information and techniques related to climate change, including disaster preparedness," says Walter Zambuko, one of 25 VSO volunteers in Chimanimani. 
For example, farmers learn about bokashi fermentation, a process of converting food waste and other organic matter into fertiliser. Unlike traditional composting, which involves waiting for organic matter to decompose, bokashi relies on specialist bacteria to speed the conversion of waste into fertiliser.
Moreover, the bokashi technique allows farmers to put fermented waste matter directly into the soil without waiting for a maturation process, says Simba Guzha, a VSO project manager. He adds that bokashi fertiliser is weed- and pathogen-free because of the high heat generated within the compost. This approach can be upscaled and implemented in any part of the country and can improve the yield of large tracts of land, Guzha says.
Local farmers seem happy with the results. "This past season we had good rains and I had a good harvest," says farmer Sherry Manjonjori. "After storing grains for my family, I sold some and ventured into a poultry project."

Farai Shawn Matiashe is a journalist in Mutare, Zimbabwe.
matiashefarai@gmail.com