Sports
"Joint effort"
The Host City Programme, which is run by ENGAGEMENT GLOBAL and GIZ, is supporting municipal governments in Brazil that prepare for the FIFA World Cup in 2014. The idea is to let them benefit from Germany's experience as the host nation in 2006. Members of the ECOPA team, which is coordinating World Cup preparations in Salvador da Bahia, elaborated in an interview with D+C/E+Z what difference partnership with Germany makes.

Interview with Robertson Fiori and Sérgio Costa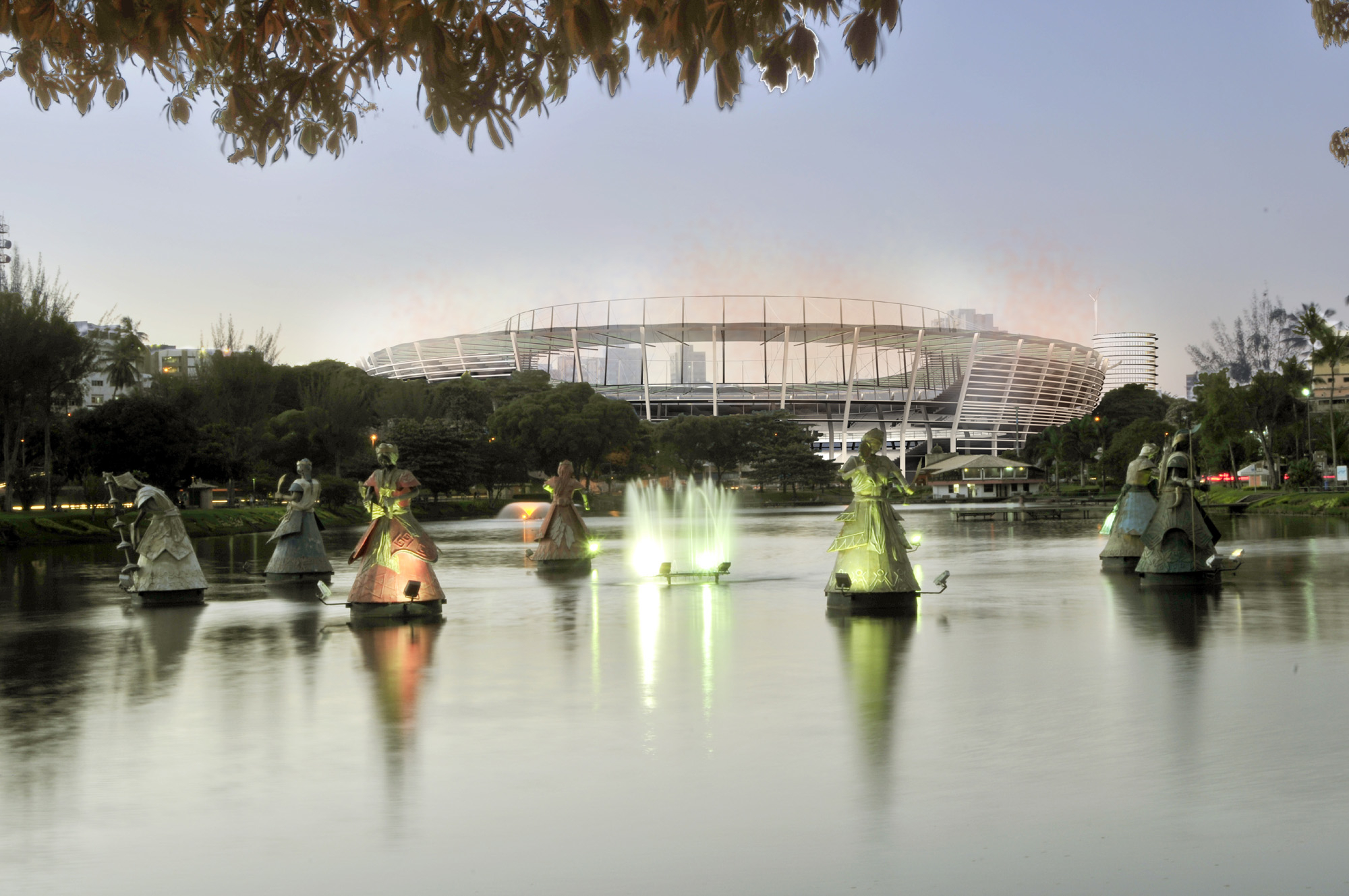 Schulitz/Setepla – Wikimedia Commons
Some of the games of the Football World Cup in 2014 will take place in Salvador da Bahia. Do you see that more as an opportunity or more as a burden?
Salvador was chosen along with 11 other cities. One reason was that our city attracts tourists, thanks to culture, cuisine, music, nature and many other things. In terms of entrepreneurship, Salvador's potential is impressive too. We are confident that we will be able to grasp the opportunities which this mega-event will offer.

The standards of FIFA, the Inter­national Federation of Association Football, are demanding. What challenges must you rise to?
Well, the obligations that result from the FIFA tender relate to many urban issues, including infrastructure, public health and security, for instance. To live up to the guidelines, we will depend on the active participation of quite diverse partners. We need individuals and organisations from civil society as well as the private and public sectors to become engaged.

How will you manage to coordinate such diverse partners?
We are talking to all involved, come to agreements and involve partners in planning. We are making sure that we will meet the FIFA standards and serve the needs and desires of the people of our city at the same time.

It must be quite a challenge to reconcile people's interest with FIFA demands. What measures are you taking?
The municipal government is investing heavily in infrastructure – in the roads, the airport, the harbour, the stadium and its surroundings as well as urban development and renewal in general. Moreover, information technology capacities will be expanded. There will be courses and training programmes to convey skills for the service sector, and money will be made available to improve social inclusion. Some of the funding is municipal, but the national and state governments are contributing money too. At the same time we are doing our best to mobilise funds from the private sector. One option is to start public-private partnerships (PPPs); the other is to find private-sector donors who will then get municipal support for the training programmes or social-inclusion measures they run.

What is the greatest challenge?
Urban traffic is certainly the greatest challenge. Salvador has grown very fast, and the road network has not kept up, nor has other relevant traffic infrastructure. The number of vehicles on our streets has grown fast, and so has the population, and building patterns have become very dense. Public transport is increasingly over-burdened, so we face serious bottlenecks. We are expected to solve these problems and provide the needed infrastructure before the World Cup – but that doesn't mean that our problems will be solved for good.

How did your municipal government become aware of the Host City Programme?
We were approached by people from GIZ's office in Brazil and ­ENGAGEMENT GLOBAL's (EG) Service Agency Communities in One World. We knew immediately that it would be useful to exchange ideas and experiences, given that the recent FIFA World Cup in Germany was run successfully.

What do you hope to learn from Germany's experience?
Germany tends to organise many very big events. We want to learn from success as well as failure. We hope our partners will convey us methods for hosting mega-events in general and the football competition in particular.

What has been done in the context of the Host City Programme in Salvador so far?
First of all, we held a workshop in cooperation with EG and GIZ. Its title was: "Tourism, Marketing and the FIFA World Cup in Salvador in 2012 – Sharing Experience with Germany". Three experts from Kaiserslautern and Munich joined the team that is getting Salvador ready for the World Cup in this workshop.  

What more do you expect?
We hope there will be an agreement on technical cooperation, involving the State of Bahia, EG and GIZ. We are interested in a detailed schedule of meetings and events that will allow us to learn as much as possible about how the World Cup was prepared for in Germany in 2006, and what EG and GIZ learned from cooperation with host cities in South Africa in 2010.

The underlying ideal of the Host City Programme is that the sports event offers a city long-term development opportunities. What needs to happen for that to prove true in your city?
Our municipal government wants the World Cup to have a lasting legacy in physical, social and institutional terms. The World Cup is a unique opportunity to invest in the kind of infrastructure that helps to generate jobs and improve the livelihoods of our people. We will achieve our goals if all involved, including national and international partners, make this a joint effort.