Teenager pregnancies
Devastating consequences
Teenage pregnancies have various negative impacts, including a higher rate of maternal mortality.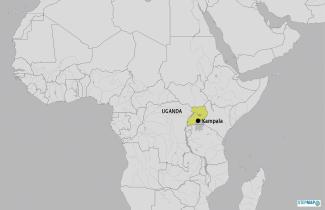 stepmap.de
According to the recent Uganda Demographic Health Survey, about four percent of the country's girls aged 15 to 19 die because of complications during pregnancy or while giving birth. Roughly one quarter of the girls in this age group gets pregnant, and one sixth of them die.
The bodies of young girls are often not ready for preg­nancy and childbirth. For example, some 2,000 new cases of fistula are registered in Uganda annually, according to the UN Population Fund (UNFPH). An obstetric fistula is a hole between the vagina and rectum or bladder that is caused by prolonged obstructed labor, leaving a woman incontinent of urine or feces or both. Fistula can be avoided by delaying the age of first pregnancy and timely access to skilled health care.
In addition to severe or even deadly health complications, teenage pregnancy results in early school drop out of girls. Without support from parents and teachers, pregnant girls and teenage mothers cannot continue with school which limits their chances of gaining skills and knowledge necessary for finding employment; instead they are often trapped in a vicious cycle of poverty.