Public transport
Deadly boats on Nile River
In Egypt's capital Cairo, the majestic Nile River cuts across the city. There is constant traffic from one side of the riverbank to the other.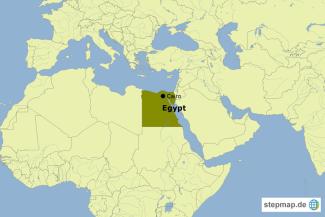 stepmap.de
Bridges packed with cars, ferries with countless passengers: These are the typical images of the frantic Cairo transport. In the evening, leisure boats and floating restaurants with loud music and colourful lights cross back and forth along the river.
But on one holiday evening not long ago, when most of the middle and upper class had travelled out of town to spend the week-end in summer resorts, one family couldn't afford to celebrate an engagement party in a fancy hotel and rented one of the "party boats" on the Nile instead. But the engagement party turned into a massive funeral when the boat sank and the families lost many relatives. Almost 40 people died in this tragic accident.
The Egyptian media took this up as an example of the bad state of the public transport system, where several thousand people lose their lives each year. Official records about victims are impossible to get hold of, but the number of fatal river transport accidents is very high. The regulation of freight carriers sailing on the Nile, unlicensed boats and safety measures are the main issues discussed in the public debate over the engagement party accident.
A few days after the tragic incident, Hamed Al-Aakaliye, the manager of General Administration of Environment and Water Issues in the Interior Ministry, maintained that the accident didn't reflect the bad situation of river transportation, but "a mistake made by the reckless helmsman". While the official was trying to blame the helmsman, he stressed that his administration has launched ongoing campaigns to make sure that boats and ferries are appropriately licensed – a difficult undertaking, according to another official: "It isn't easy to make sure that all boats sailing on the Nile are licensed," Ahmed Abu Zeniah from the Ministry of Irrigation stated, adding that the owners of boats are traveling randomly from one place to the next on a daily basis.
However, the government's response to the tragic engagement party accident seemed clear and decisive at first. The prime minister declared new regulations for Nile river transports: For instance, cruise boats would not be allowed to use loudspeakers anymore which cause enormous noise pollution, and workers and passengers on the boats have to wear life jackets for their safety. Officials claim to pursue around 500 offences where the boat owners have been charged for running unlicensed boats in unsafe conditions. Ahmed Omar, owner of a public cruise boat, complains that business has been affected badly by all this.
Along the Nile riverfront though, no difference at all can be detected: Loud music blasts from the party boats, and no one is wearing life jackets.
Basma El-Mahdy is a print journalist specialising in human rights issues. She lives in Cairo, Egypt.
basmaelmahdy@gmail.com