Visual media
From initial idea to film distribution
Weltfilme.org is a German civil-society association that funds and facilitates film projects in developing countries, supporting production from the initial idea through to distribution and evaluation. The guiding principle is to allow directors from the countries concerned to express their ideas, whether in documentaries or in fictional scenes.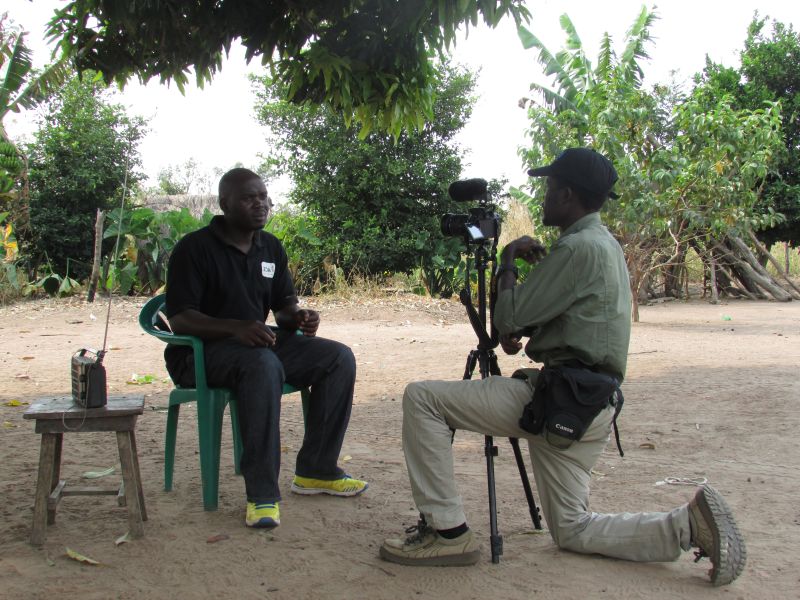 personal photo
Weltfilme.org also takes care of distribution, exposing many people as possible to the films via movie theatres, TV, the Internet, social media and mobile cinemas. This is done both at national and international levels.  
Weltfilme.org networks media workers in developing countries, emerging markets and countries in transition from Communist rule. In the long run, Weltfilme.org wants to promote a viable, self-sustaining and internationally networked film industry in as many places as possible.  
One project was the short video "Juba Youth", in which five young directors – including Ochan Hannington – dealt with the life of youngsters in South Sudan. The film lets young people express what they hope to achieve and how they want their country to develop. As South Sudan has plunged back into civil war, however, this short film is no longer up-to-date.
Another project was "Ideen.Transfair". Young directors from India, Kenya, Colombia and Togo made short videos in close cooperation with weltwärts-volonteers (see interview with Jens Kreuter). The goal was to spread the volunteers ideas internationally in order to inspire others.  
Weltfilme.org collects membership fees and raises funds from private donors. The organisation also gets support from Germany's Federal Ministry for Economic Cooperation and Development (BMZ). weltfilme.org