Schools
"Once you learn to read"
If you want to reduce gender inequality, schools are a good place to start. Zambia is a good example.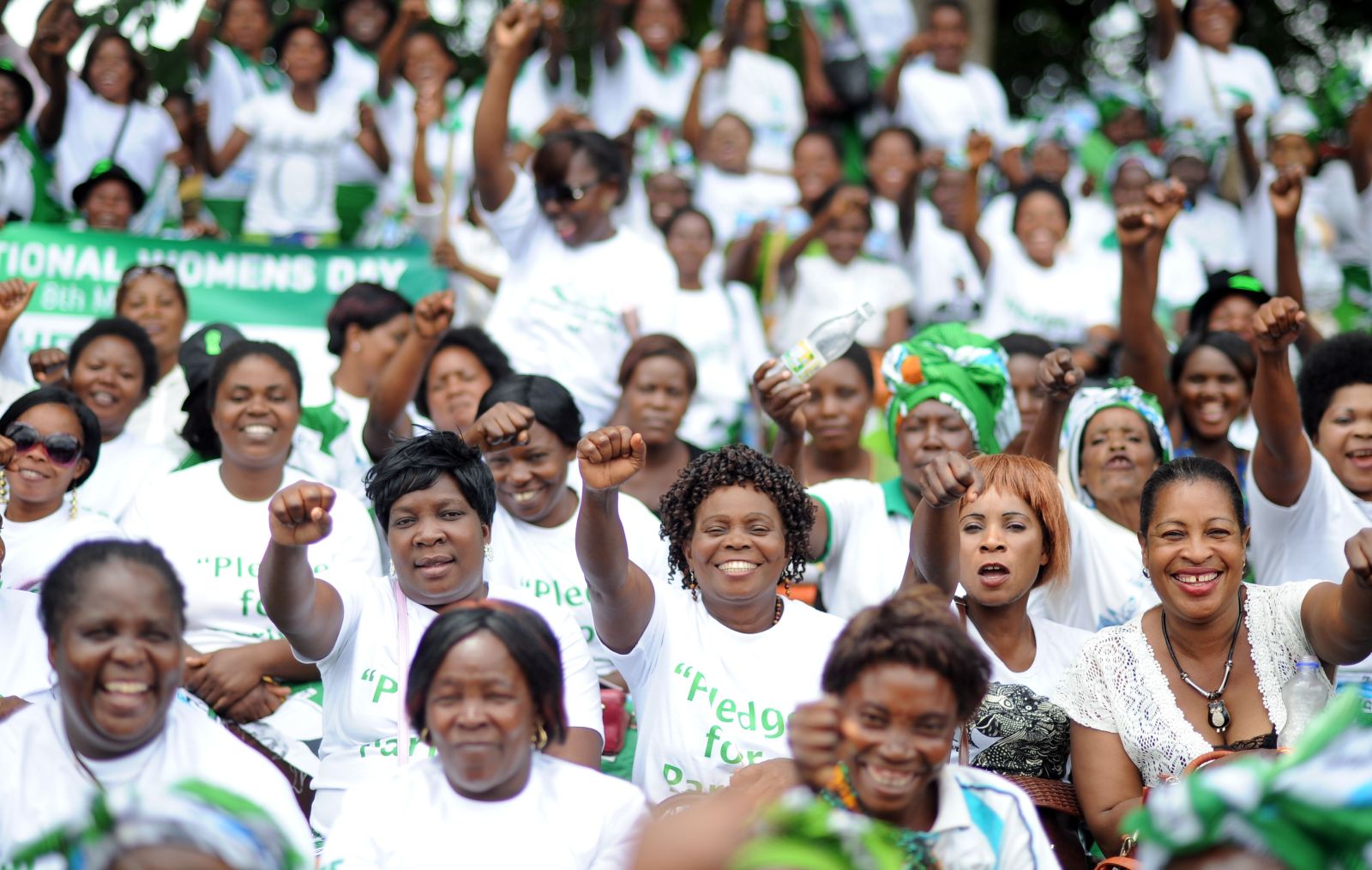 picture-alliance / Britta Pedersen/dpa-Zentralbild/ZB
Zambia recorded high growth rates in recent years, but it is still haunted by inequality. It has a Gini index of 57.1, which means that social disparities are pronounced. However, women and girls are disadvantaged in particular.
Gender inequality is one of the barriers on the way towards becoming a prospering and inclusive economy. With a population of about 17 million people, the country must do more to develop human resources. If things do not improve, the government's vision of Zambia becoming a middle-income country by 2030 will not come true.
The UNDP Gender Inequality Index (GII) reflects three dimensions of gender-based inequality: reproductive health, empowerment and economic activity. In 2017, Zambia's GII value was 0.517, with 124 other countries ranking above it.
Other statistics confirm the problem. Illiteracy is more common among women than men. Only slightly more than a quarter of Zambian women (25.7 %) reached secondary level school education. The men's share is not quite twice as high (44.2 %). According to UN data, women's labour-market participation was 78.3 % in 2015. The comparative figure for men was 95 %. About 51 % of the population is female, but women only hold less than 12 % of the seats in parliament.
According to the 2012 Labour Force Survey, almost two thirds of farm work is done by women. However, they do not enjoy equal rights, as men normally own the land and control vital inputs such as fertiliser. In wage employment, women are concentrated in the lowest paying sectors and non-technical jobs.
About 60 % of Zambians are poor. All too often, they are pressed into choices that worsen female poverty. Since mothers tend to be less educated than fathers, they also tend to have less say within the family. Typically, parents prefer investing in their sons' education, neglecting the daughters. A considerable number of girls opt for sex work to earn some money, running risks like HIV/AIDS infections and pregnancies which then force them to drop out of school.
Time poverty compounds the problems. Apart from earning some money, women do all the household work. On average, they are busy for 12 to 13 hours per day (including weekends), while men's jobs are done after six to seven hours per day. Household chores are vitally relevant, of course, but they do not show up in national accounts.
Cultural norms contribute to gender inequality. Early marriages are common for girls, which means they stop going to school and assume household duties. This tradition exacerbates population growth because young wives start having babies as teenagers. Another consequence of early marriages is the perception that wives are not their husbands' equal partners, but should obey them. Women who have more education generally understand contraception better and are more likely to convince their partners of using them.
If women are to contribute fully to development, they must be empowered to identify and grasp opportunities. Education is the key to unlocking women's potential. As Frederick Douglass, the freed slave and early proponent of black empowerment in the USA said: "Once you learn to read, you will be forever free". Illiteracy is indeed a significant barrier for many underprivileged women in Zambia.

Government ambitions
Zambia's government wants to address gender inequalities. The Patriotic Front, the currently ruling party, even appointed a female vice president. Inonge Wina is the first woman to hold this high office.
In 2012, the government created the Ministry of Gender and Child Development (MGCD). It has since revised the gender policy, which was first adopted in 2000, and published the 2014 National Gender Policy. It is designed to achieve full participation of both women and men in the development process.
The government has spelled out several healthy ambitions. It wants to see 50 % of the land allocated to women. It intends to have girls readmitted to schools if they dropped out because of pregnancy. The government aspires to improve education opportunities and health-care services. It has committed (in coordination with other regional governments) not only to quality sex education, but also to ending forced marriages as well as child marriages. More­over, it wants to boost women's labour market participation rate, including in well-paid, high-skills positions.
It is one thing to define targets, and another one to actually hit them. Success will depend on improving girls' education. The lack of education permeates all dimensions of gender inequality in Zambia. Typically, uneducated parents perpetuate traditions that negatively affect their daughters' future prospects. At the same time, belief in superstition and witchcraft are particularly common among those who did not spend much time in school.
Education has the potential to address all the challenges associated with gender disparities. A 63-country study by the International Food Policy Research Institute (IFPRI) found that expanded female education resulted in better farming practices. The data showed that this had contributed to about 40 % to the reduction of malnutrition in the countries concerned from 1970 to 1995. After primary school, an additional year of schooling adds 12 % to a women's income, according to IFPRI, and reduces the probability of becoming a teenage mother by 7.3 %.
Every additional year of school is thus valuable, even if a girl ultimately does not graduate. Concluding secondary school is obviously rewarding too, however. The point is that education helps women make informed decisions and empowers them to participate in meaningful ways in politics, social matters and economic development – whether at the level of the family, the community or the nation. Moreover, better education enables them to take better care of their own health and the wellbeing of their families in general.
Better opportunities for women and girls would indeed improve Zambia's outlook dramatically. International research shows that women and girls tend to spend 90 % of their incomes on family matters. The comparative share for men is only 30 % to 40 %. For this reason, the entire agenda of the Sustainable Development Goals (SDGs) hinges on SDG 5 (gender equality). If societies are to manage the transformation to sustainability, women and girls must certainly be empowered to be drivers of change.

Frank Masanta Jr. is a community leader and social activist in Zambia. In 2011, he started the Sun-spring Charity School in Ng'ombe, a disadvantaged neighbourhood. (see box below).
frankmasanta.jr@gmail.com