Crime
Human trafficking
Desperate teenage girls in rural Zambia are at risk of being trafficked to neighbouring countries. Borders with Angola, DR Congo, Tanzania, Malawi, Mozambique, Zimbabwe, Botswana and Namibia are porous.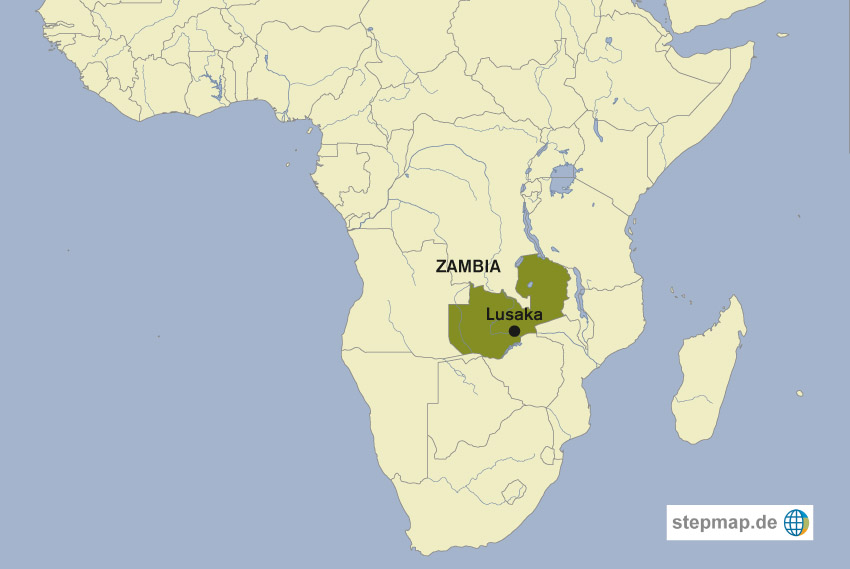 stepmap.de
A recent case of human trafficking involved Andrew Sitali, aged 38, of Senanga. He was arrested by the Zambia Police Service for trafficking eight teenage girls to Namibia. According to the police, the girls were forced to travel through Zambezi district in the North-Western Province. Namibian security forces were alerted by the Zambian police and managed to round up the teenagers.  
Sitali is now facing eight counts of human trafficking before the Senanga magistrates' court. He is accused of having lured the girls with promises of higher standards of living in Namibia.
A mother, who does not want to be named, says her daughter was not attending school when she was trafficked to Namibia, although she was of school-going age. Apparently, the girl hoped to work in Namibia as domestic servant and was promised she would be paid in US dollars. The mother says: "I am a widow and my daughter wanted to help raise some funds for the family."
Some young girls who leave their home village actually do work as domestic helpers. Many others, however, end up in sexual exploitation. In 2017, the US State Department's Office for Monitoring and Combating Trafficking in Persons placed Zambia in its "Tier 2 Watchlist". According to one of its official reports, "Zambia is a source, transit and destination country for men, women and children subjected to sex trafficking." Apparently, women and children from rural areas are especially at risk. The promise of domestic work often turns out to be a lie. That is so both in Zambian towns as well as in neighbouring countries.
Regina Phiri, the chairperson for Copperbelt Forum for Women and Children in Distress, says: "Rural poverty is the root cause of child trafficking." She knows of girls and women moving from rural to urban areas. Poverty in rural areas is still high.
Catherine Mwase, aged 19, is a young woman who came to look for a job in the city. Her home is in Samfya, a rural district in Luapula on the border with DR Congo. She now works as a house servant in Zambia's capital Ndola. "Village life was hard after my mother and father died," she explains. "I moved in with relatives of my father who promised to educate me, but they could not afford to pay the school fees." Catherine was lucky in one sense – she really obtained a job as a house maid, instead of being promised one and then being sold by traffickers and forced to do sex work.

Humphrey Nkonde is a journalist and media researcher based in Ndola, Zambia.
humphrey_nkonde@ymail.com