Social media
Strangling social media
After social-media fuelled street protests, the government of Zimbabwe is planning to introduce laws to clamp down on online media. The draft law seeks to penalise the "abusive" usage of social media with five-year jail terms and to allow the seizure of smartphones and laptops under the guise of maintaining "cyber space law and order".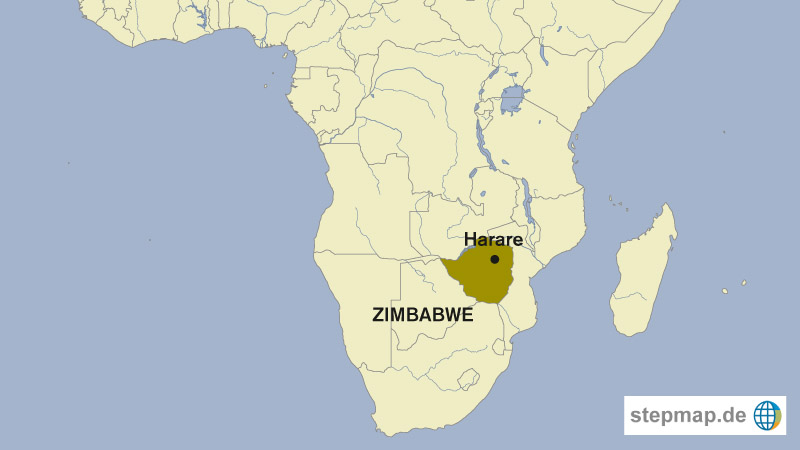 stepmap.de
In recent months, Zimbabwe has experienced unprecedented protests because of the deteriorating socio-economic conditions. Social media has played a key role in facilitating such expression of discontent. It is a critical alternative avenue of expression in a context where the predominant media is largely state-controlled and tends to churn out propaganda. Zimbabwe's private media is small and only present in urban areas. 
In July, a social media campaign hashtagged #ShutdownZimbabwe brought the country to a standstill with many people staying away from work. The success of that civil action was largely attributed to a youthful cleric, Pastor Evan Mawarire, who lobbied Zimbabwean citizens through a series of posts hashtagged #ThisFlag via Facebook, Twitter and WhatsApp.
The campaign was successful, and Zimbabwe's President Robert Mugabe soon threatened Pastor Mawarire with unspecified action in a public address. The government accused Mawarire of treason, but the case collapsed before the magistrates' courts. Fearing for his life, Mawarire left Zimbabwe and is currently in the United States, where he has found asylum.
In August, Jealousy Mawarire, the spokesperson for the opposition "Zimbabwe People First" was charged for committing "cybercrime". He had posted a tweet accusing a government minister of corruption.
Other campaigns that have emerged include #Tajamuka, #MyZimbabwe amongst others, which have spearheaded multiple street protests: Zimbabweans have found a new voice via social media openly defying government efforts to strangle freedom of expression.
Apparently, the Zimbabwe government is worried about this, hence the threat to introduce new laws to control social media. Army general Philip Valerio Sibanda labelled citizens who are using social media to vent out their anger as "cyber-terrorists".
According to ICT Minister Supa Mandiwanzira, the government is drawing up legal and policy instruments to govern information communication technologies. The state-run Sunday Mail reported there are plans for a "computer and crime and cyber crime bill", a well as two supporting bills on information technology. The idea is to "manage the cyber space", which has "for long been abused to foment social disobedience and attack private citizens".
Chief K. Masimba Biriwasha is a digital journalist based in Harare, Zimbabwe.
biriwasha.m@gmail.com
Links
https://twitter.com/hashtag/tajamuka
https://twitter.com/hashtag/MyZimbabwe
https://twitter.com/hashtag/thisflag