Health
Amidst homophobia, AIDS hits sexual minorities
Gays and lesbians in Zimbabwe who are HIV positive find it hard to get treatment. They are afraid of being criminalised. Too many public health-care workers are homophobic.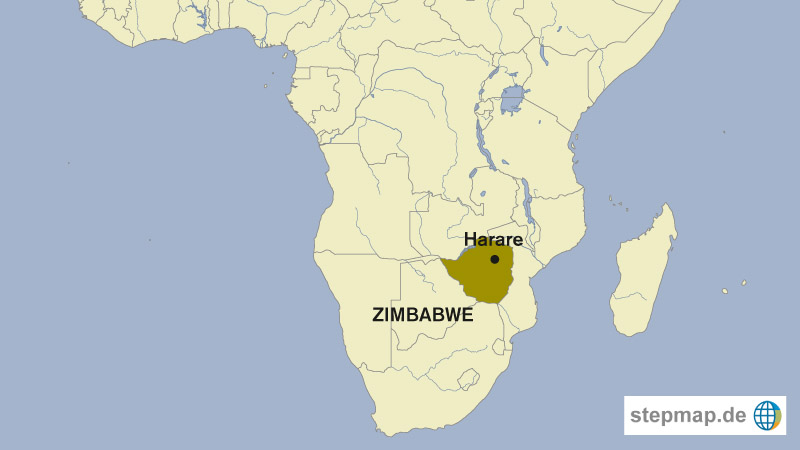 stepmap.de
Tavengwa Sidingo has been holed up at his apartment for the past two years. On his first visit to one of the HIV/AIDS testing centres in Harare, the Zimbabwean capital, he was told to bring his wife to be tested as well. But 31-year old Tavengwa Sidingo neither has a wife nor a girlfriend. He is a gay sex worker.
"When I tested positive for HIV, I boldly told the doctors that I was a gay sex worker," he says. "But then I could not continue to go to the health-care centre for treatment." Health-care workers insulted him for his sexuality. In Zimbabwe, it is a crime to be gay or lesbian.
Former long-time President Robert Mugabe loathed the country's sexual minorities, labelling them "worse than dogs and pigs". Zimbabwe's new President, Emmerson Mnangagwa, has not yet expressed his view. Sexual minorities are generally suppressed.  The country's constitution does not allow marriages to take place between members of the same sex.
One form of homophobia, is to blame sexual minorities for spreading HIV/AIDS.
"People believe that sexual minorities are cursed and therefore accuse us of bringing AIDS to the communities," says Marceline Ndou, a 24-year-old lesbian based in the Zimbabwean capital.
Ndou is HIV-positive and lives together with her partner. However, getting the necessary anti-viral medicines is not easy. "We secretly buy our own treatment drugs because we fear to be victimised if we visit public health-care centres," Ndou says.
The Gays and Lesbians of Zimbabwe are an activist non-governmental organisation. They lobby for minority rights and point out that gays or lesbians living with HIV finding it hard to procure treatment in public health-care facilities in a country whose government and population is largely homophobic.
Meanwhile, public health officials claim they reach out to anyone with HIV. "We don't discriminate against people because of their sexuality," maintains Adonija Muzondiona, the Harare provincial manager for the National AIDS Council (NAC). In his eyes, it is "unfortunate" if health-care workers shun members of sexual minorities. The NAC's key population officer, Tendai Mhaka, says efforts were being made "to include sexual minorities" in programmes to fight HIV/AIDS. Gays and lesbians, however, say that discrimination is common.
"Sexual minorities have no benefits of HIV treatment," warns Sibongile Mtetwa of the Centre for Sexual Health and HIV/AIDS Research (CeShaar). "Health officials try to downplay this in the media. But it is a fact that gays and lesbians find it hard to access treatment from public health-care centres. If sexual minorities are not included in combating AIDS, there is a greater risk that they will continue to spread the disease."

Jeffrey Moyo is a journalist and lives in Harare, Zimbabwe.
moyojeffrey@gmail.com