Finances
Once bitten, twice shy
37-year-old Mike Bere looks at the green two-dollar-notes that were recently introduced to the market by Zimbabwe's central bank and shakes his head. "I will accept these notes for as long as they work, but I will not stock more than twenty dollars. I don't have a lot of faith in them," says Bere, adding that he had to wait in a bank queue for longer than three hours to withdraw only $ 50. He was given $ 30 in American greenbacks and 20 in Zimbabwean bond notes.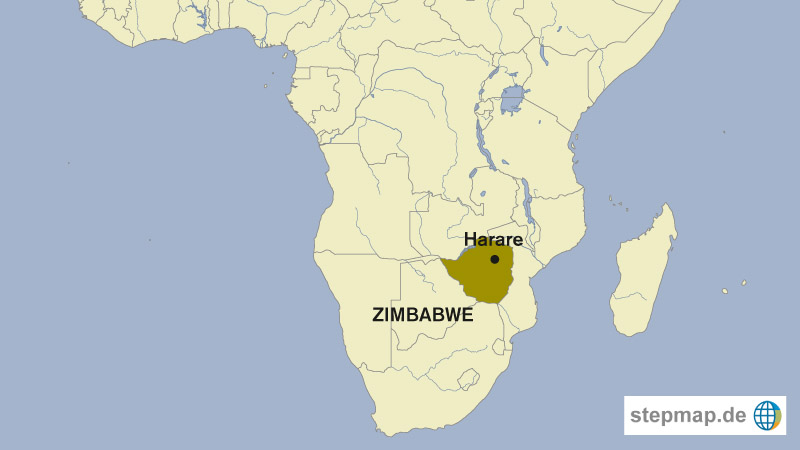 stepmap.de
Despite public protests, the Zimbabwean government introduced the controversial quasi currency known as bond notes at the end of November. The idea is to alleviate the country's cash shortage. The notes are denominated as $ 2 and $ 5 respectively. The government promises they will stay pegged to the dollar.
John Mangudya, the governor of the Reserve Bank of Zimbabwe (RBZ), says the bond notes are backed by for-ex reserves. According to the state media, the bond notes are a way of putting an end to cash hoarding and of becoming less dependent on foreign currencies.  
Zimbabwe is an unusual country because it no longer has a currency of its own. To stop the hyperinflation that had gripped the country in the first decade of this century, the use of foreign currencies was introduced. Several currencies are accepted – including the South African rand, the British pound and the euro. US dollars, however, have become the dominant tender by far, accounting for approximately 97 % of money currently in circulation.
The introduction of the bond notes is now causing consternation among Zimbabwe's citizens. Many Zimbabweans have horror memories of losing all of their monetary savings because of dramatically rising prices in 2008 and 2009. The government mismanaged the economy and kept printing more money. At the end, the 100 trillion Zimbabwean dollar note was so worthless that it didn't even buy a loaf of bread.
Accordingly, the bond notes are regarded with suspicion. Many Zimbabweans doubt the government's ability to manage the new system well and fear the printing presses will soon be running at full speed again, causing a return to hyperinflation.
To soften resistance, the central bank is currently running a huge publicity campaign. So far, it has issued bond notes worth $ 75 million. People have serious doubts, however, and have taken to withdrawing as much cash from banks as they can.
Withdrawal limits of bond notes have been set at a maximum of $ 50 per day and $ 150 per week. Long queues of people desperate to withdraw their money from banks have become the order of the day throughout Zimbabwe.
"We are a peculiar nation that consistently rewrites logic," maintains a man standing in a queue under the glare of a hot sun, to withdraw a pittance of his money. "We are currently witnessing a huge scam. Who just prints paper and determines its value?" argues Claude Chauke, a fruit vendor in Harare, Zimbabwe's capital city.

Chief K. Masimba Biriwasha is a digital journalist based in Harare, Zimbabwe.
biriwasha.m@gmail.com