Education
Influencing teachers in Zimbabwe
As Zimbabwe's 2023 presidential election polls draw nearer, the government has been criticised for carrying out a targeted indoctrination campaign to turn the country's teachers into political agents for the ruling party.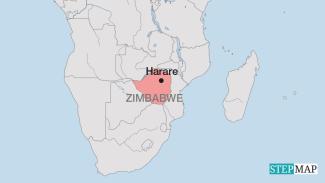 Stepmap
Teachers play a critical role in Zimbabwe and yet they are one of the least paid civil servants in the country. Most of them are poor. Moreover, the Covid-19 pandemic which occasioned the closing of schools for some time, made the situation worse.
The country's ruling party, Zimbabwe Africa National Union Patriotic Front (Zanu-PF) has prioritised the training of teachers in its party ideology. According to critics, the government has also undertaken the revision of the primary school curriculum to include and be aligned with the Zanu-PF propaganda. In this way, teachers can influence the perception of their learners to favourably view the party and its leaders.
"Zanu-PF knows that if they capture a teacher, they have captured a whole community, a whole village and that is why they have taken them for indoctrination," says 66-year-old Femedzai Muyeni, a retired head teacher in Masvingo province.
A 37-year-old teacher, nick named Ninja Mambara, is one of the many who have been sent to Herbert Chitepo School of ideology in Mashonaland Central province for "patriotism" classes. "People see us as Zanu-PF spies planted at their community school and even learners are now afraid of us. They call us maZanu, street lingo meaning supporters of the ruling Zanu-PF party," Mambara laments.
Even as he secretly criticises the indoctrination program, Mambara says that he has also joined a ruling party-linked trade union known as Teachers for Economic Development (Teachers4ED) out of fear. Teachers4ED members are labelled as supporters of the country's president Emerson Mnangagwa. Many teachers have been enticed to its membership with promises of economic opportunities after they graduate from the school of ideology.
36-year-old Ratidzo, a teacher in Harare who attended the school, refutes this. "That is not true. We remain teachers with poor pay at the end of every month," she says. Ratidzo says that at the school, they used to sing war-time songs, repeatedly learn about the liberation war fighters and attend lectures on speaking positively about their country and the ruling party.
Some teachers openly speak against this program, many of these belong to the traditional teacher's union, the Amalgamated Rural Teachers Union of Zimbabwe (ARTUZ). Obert Masaraure, the national president of ARTUZ, says that "the ruling party is trying to control the thoughts of the teachers and convince them to vote for the ruling party and even rig the elections in their favour."
Jeffrey Moyo is a journalist based in Harare.
moyojeffrey@gmail.com