Covid-19
The exhaustion factor
Brazilian workers in a wide range of occupations are falling victim to work-related burnout as the Covid 19 crisis drags on. The main causes are increased workloads, difficult working conditions, fear of infection and – for those working from home – the mental impact of isolation.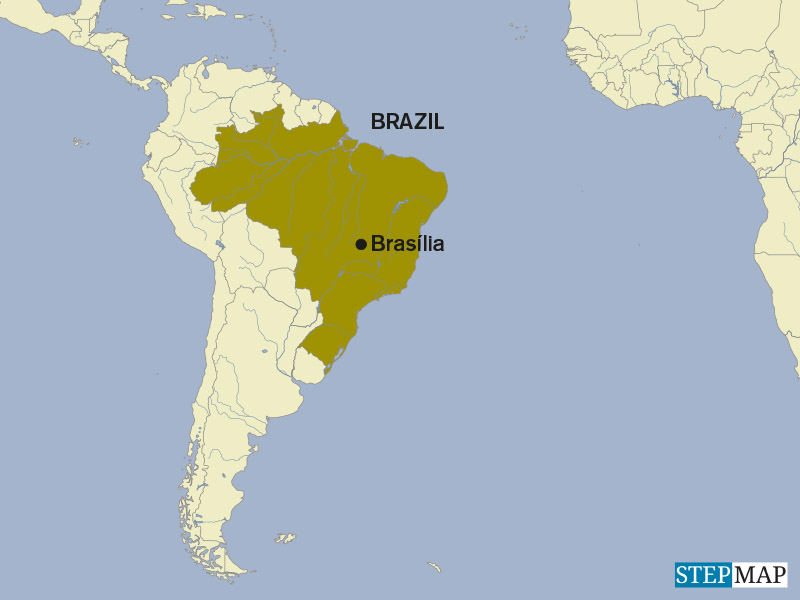 stepmap.de
The symptoms of burnout are extreme physical and mental fatigue, headaches, changes in appetite, insomnia and difficulty with concentration. Nearly half (47 %) of Brazilian workers surveyed showed some symptoms of burnout during social isolation, according to the Oswaldo Cruz Foundation (Fiocruz), a Brazilian research institution focused on biological sciences.
The incidence of burnout is highest among health-care workers. In this sector, 78 % of workers are affected by burnout to varying degrees, according to a 2020 study by PebMed, a Brazilian start-up that develops content for doctors and nurses through specialised apps.
About one in six Brazilian health workers shows signs of serious burnout, according to the Instituto D'Or de Pesquisa e Ensino (D'Or Institute for Research and Education), a non-profit research organisation. The reason for this dramatic impact is clear. Health professionals deal directly with the pandemic, caring for waves of sick people, experiencing the pain of losing patients and colleagues, and confronting their own fears of being infected.
Speech therapist Thamires Avellar does rehabilitation work in Rio de Janeiro with hospitalised Covid patients and is one of the affected health workers. ''There are days when I work one shift after another and I start having problems concentrating," she says. "Sometimes I go into the bathroom and cry, feeling powerless to make much difference. At times like that I feel no will to continue living. People have no idea how this pressure affects our psychological condition.''
Avellar is not alone. Psychologist Patricia Marquezelli says feelings of being overwhelmed at work often spill over into the private lives of health workers. "Problems arising from our mental state at work can not only greatly hinder our work performance, but can also drain the energy we need to achieve our personal goals." Medications and other therapies can help to alleviate depression and anxiety related to burnout, she adds. But changing the work environment and ensuring daily relaxation also help.
Above all, recognising the problem and seeking help are essential. Marquezelli says. "When we realise that something is not going well with our minds, it is essential to leave prejudice aside and look for a specialised professional who will help us. Mental health is one of the foundations needed for us to be better professionals."
Employees working from home – who number around 11 % of the country's 74 million workers, according to the Institute for Applied Economic Research (Ipea) – also experience burnout. Most companies that sent workers to home offices had no time to figure out how to operate efficiently in such a system. That produced a certain amount of chaos. The stress of that chaos was compounded by the social isolation felt by many of those working from home.
Patricia Andreolli, a pharmacist, sees the results in her shop. Demand for anxiety medications has shot up, as the stress takes its toll. "I think people are exhausted, afraid of losing their jobs and anxious because they don't know what to expect," she says.

Thuany Rodrigues is a journalist in Brazil.
thuanyrodriigues@gmail.com