Agriculture
Innovative farming in a refugee camp
The Tongora Refugee Camp (TRC) in Zimbabwe is being supported by UN agencies to implement a smart farming technology that increase farm yields and supplement refugees' income.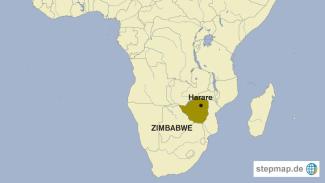 stepmap.de
Refugees often have no access to land to engage in farming and yet it could be a source of food and extra income. It is for this reason that the UN World Food Programme (WFP) in 2021 launched a hydroponics farming project in the Tongora camp. Hydroponics is a soilless cultivation technique ideal for smaller spaces. It is often used in dry areas and by urban farmers. It uses up to 90 percent less water and 75 percent less space than traditional farming.
Hydroponics is climate smart too. Greenhouses in Tongora camp are powered by solar energy. Two types of hydroponics systems are used: the deep-water culture (DWC) and the drip system (Dutch bucket system) which uses a reservoir filled with water and nutrient solution. The plants are submerged in a net pot for the roots to have a constant supply of water and nutrients. Additionally, there is a pump that supplies oxygen bubbles into the reservoir.
The drip system uses buckets filled with sawdust from pine trees where the roots of plants are submerged. A pump continuously moves the water throughout the channel to improve oxygenation and nutrient uptake and the leftover solution flows back into the reservoir for reuse.
Using the hydroponics, up to 70 refugees in the Tongora camp are farming fruits and vegetables such as tomatoes, cucumber and lettuce in an area the size of a football field. These plants grow twice faster than those grown using traditional farming methods.
"We come daily in the morning to monitor but we rarely do anything as this farming method requires less labour and it uses less water," says 39-year-old Silvie Musau, one of the farmers in the camp. She arrived in 2019 from the Democratic Republic of the Congo (DRC) where she was receiving death threats. TRC is in Chipinge, a town 475 kilometres from the capital Harare. It is home to about 15,000 refugees fleeing conflict and war in countries such as Mozambique, the DRC, Rwanda, Burundi, Somalia, Ethiopia and Eritrea.
For their livelihood, the United Nations High Commissioner for Refugees (UNHCR) and its partners such as the WFP offer food stamps and monthly cash transfers to the refugees and their families. However, this is not enough to cater for all their needs. Moreover, more and more refugees keep coming each day.
Musau and other farmers in the camp can now earn an extra income after selling their vegetables to top retailers in Chipinge town and flea markets in the camp. Musau uses her extra income to buy essentials such as clothes for her eight children. Additionally, the refugees consume some of their produce. "Once every week we are also allowed to get some vegetables for our families," says Musau.
Paul Zakariya of Zimbabwe Farmers Union thinks hydroponics is important in climate change mitigation. "In response to climate and climate variability changes, it is important to explore possible options for adoption and mitigation," he says. Lands Ministry permanent secretary John Bhasera says hydroponics is one of those technologies that should be adopted by the government on a national scale.

Farai Shawn Matiashe is a journalist in Mutare, Zimbabwe.
matiashefarai@gmail.com