Informal sector
Massive economic pain
Covid-19 has badly affected informal livelihoods in Tanzania, but the impacts on the entire economy are harsh.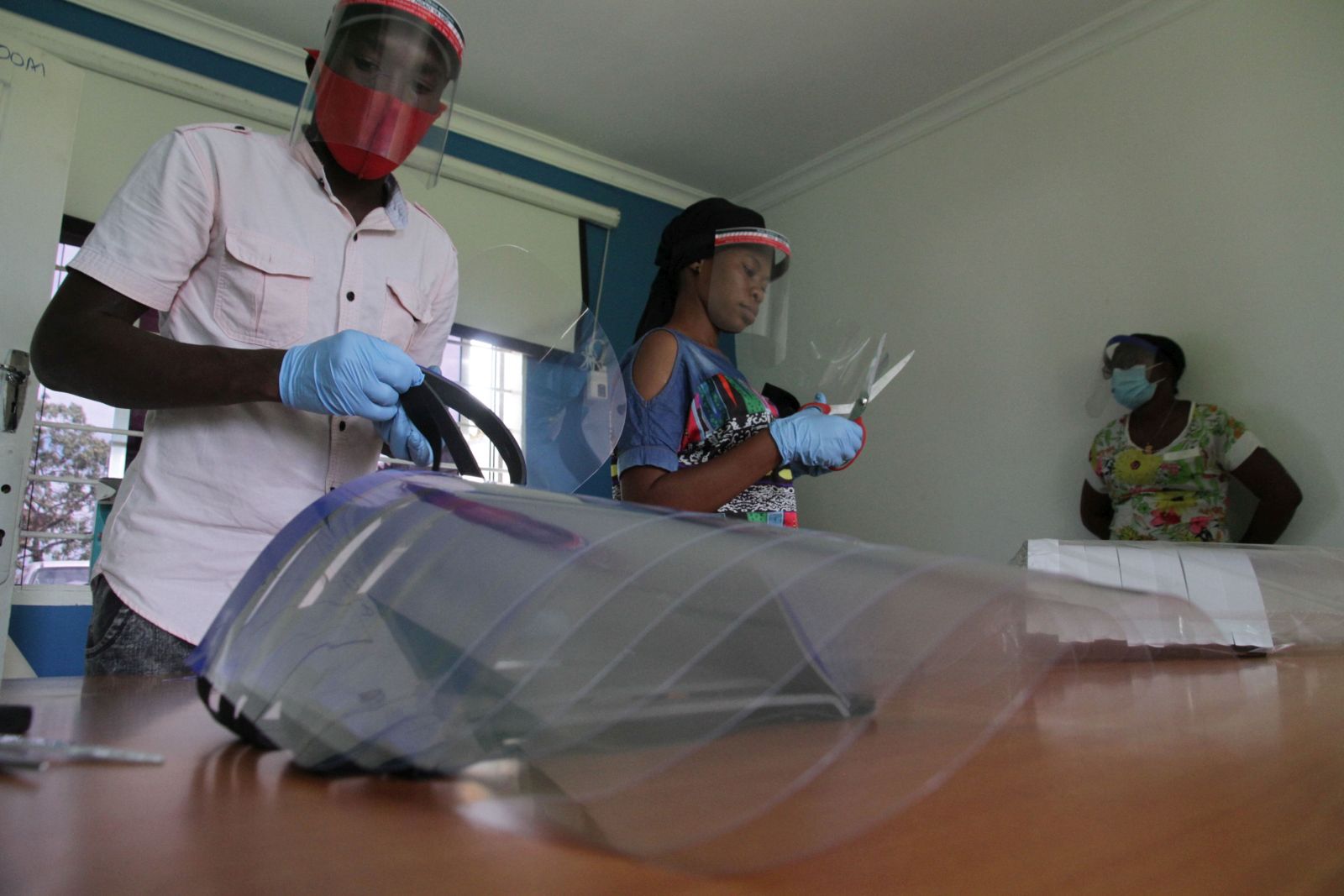 picture-alliance/Xinhua
In Tanzania's banana farming Rungwe district, Donald Mwasyoge felt despair as he watched his fruit ripen. Because of Covid-19, there were no buyers. Julius Mwendipembe is a lorry driver who delivers agricultural produce from rural areas to urban wholesale markets. In fear of the novel corona virus, many trips were cancelled.
Pain was felt along the entire supply chain. Nurudin Makinya is a young coolie who makes money by unloading banana trucks at a commercial market, in Dar es Salaam, the country's biggest city with about 6 million inhabitants. There was very little work for him. That applied to Amina Rashid too. She is a hawker who buys bananas at the wholesale market and then sells them on to consumers.
Many people's livelihoods have been badly affected by the pandemic in Tanzania. Many, though not all have lost their usual incomes. When the government ordered the closure of schools, teachers at public schools were assured of the monthly salaries. For those at private schools, however, it was a different story. As parents became unable to pay tuition, the schools became unable to pay salaries.  
The Covid-19 slump thus not only hurts workers in the informal sector. It is safe to say, however, that almost everyone in the informal sector feels the impacts – and this sector accounts for about 75 % of all jobs in Dar es Salaam.
School closures caused additional problems for parents moreover. With their offspring stuck at home, many agonised over whether to go to work or take care of the kids. "It's not easy," said Janeth Mitondo a single mother of twins aged five. The economic downturn made it harder to earn money with informal work – which also meant that such work took more time.
Poverty is getting worse, and this trend worries government officials. They are aware of serious problems in the formal economy too. Tourism is an important industry that helps the country to rake in foreign exchange. It is in tatters. The government reckons that this year perhaps only about 440,000 foreigners will come to Tanzania for holidays. That would not be even a quarter of last year's number.
In early July, only a bit more than 500 infections were reported by officialdom, and the death toll was only 21. For the vast majority of people, the economic pain thus outweighs the health problems. The government decided to reopen schools at the end of June, but imposed strict hygiene rules, including hand washing. Health experts, however, worry that the decision may yet prove premature. After all, the disease may yet start to suddenly spread as has been the case elsewhere.

Lawrence Kilimwiko is a freelancer based in Dar es Salaam.
lkilimwiko@yahoo.com